The Wee Peeple Newsletter
Fortuna
(a decorated bottle)
Wee Peeple Doll Constructions are Now Being Sold at
The Industrial Country Market!
(A family-owned and operated Retail, Educational and Gardening Center,
uniquely sustained by the sun, wind, and rain!)
1799 Hwy 71
Columbus, Texas 78934
979-732-6565
Hours: Mon, Thurs-Sun 10AM-6PM
Catherine and the Dollmaker attended!
It's been A BAD YEAR for FLEAS!!!
Dollmaker's Report on Diatomaceous Earth: For FLEAS
This was a good experience.
DE is not a poison- in fact, humans can even eat it! (if it says "food grade")
The DE is slow to kill the fleas since they evidently need to scurry back and forth
through the powder until it absorbs the oils in their exoskeletons,
and without oil in their exoskeletons, fleas dehydrate
(you will find the dead ones are mere husks of their former selves)
which takes a while but eventually the Dollmaker noticed that
her dog, Mason, had the DE powder down deep in his fur and no fleas.
This happened with the carpet too.
(for faster results she used Adams Topical Spray to kill off most of the
breeding population, followed by the longer-term Diatomaceous Earth
which kept the next generation from surviving long enough to breed)

Mostly tomatoes, cucumbers, radishes, basil, and beans
oh, and there was one lone Sunflower Seed
which grew a mighty stalk which was still unable to support the
even mightier Sunflower, now resting it's enormous head
on the top of the West Gate Arbor
(since it's been over 100 degrees everything is slowing down now)

Volunteers with shovels go for the Roots
Work Crews show up to help with the Property!
Big thanks to Amy for coordinating these Volunteer Teams.
This group fought on the side of the Dollmaker in the War Against the Grass!
And then she sent in the real heavy-hitters!
Ditches and post holes and trenches were dug! Real hard work in the hot sun!
It would have taken the Dollmaker all summer
to do what these kids got done in two days!
Thanks for all your help!

Find out more about this organization:
AmeriCorps: Corporation for National and Community Service
AmeriCorps engages more than 80,000 Americans in intensive service each year
at nonprofits, schools, public agencies, and community and faith-based groups across the country.
http://www.nationalservice.gov/programs/americorps
....oh well, vegetables will be vegetables....
The importance of having an Opinion on Current Events,
whether moronic or shrewd,
has been recently impressed upon the Dollmaker...
Therefore...
Under pressure of such Insistence,
or simply to complicate things further by bouncing a flashlight into the fog,
she offers this story...
-From the book: Be Here Now by Ram Dass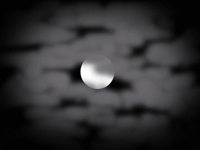 THERE'S A SIKH STORY ABOUT A HOLY MAN
WHO GAVE TWO MEN EACH A CHICKEN

AND SAID: "GO KILL THEM WHERE NO ONE CAN SEE."

ONE GUY WENT BEHIND THE WALL AND KILLED THE CHICKEN.

THE OTHER GUY WALKED AROUND FOR TWO DAYS AND CAME BACK WITH THE CHICKEN.

THE HOLY MAN SAID: YOU DIDN'T KILL THE CHICKEN?"
THE GUY SAID: "WELL, EVERYWHERE I GO, THE CHICKEN SEES."
Now then, for her second comment on Current Events:
Looking at the Big Picture in an Age which used to be called "Aquarius"
which some sources say is -Present Time- !
Currently such is being spoken of as
The Age of Accountability
hmmmmm. Interesting.
and so concludes
the Dollmaker's non-exhaustive commentary on Current Events.
"You can no longer deceive yourselves as sincerely as you did before.
You have now got the taste of truth."
-Ouspensky
That "forever sticky" glue on bottles
can be removed with Oil!
Particularly Tea Tree Oil..
and WD-40 works good too.
Thanks goes out to: