Roman Bacchanalia Weekend

at the

Texas Renaissance Festival

Dark and spidery shadows against a gloomy November sky...
...but Meanwhile...
at
Themed Weekends continue....
uh-oh... men in sheets!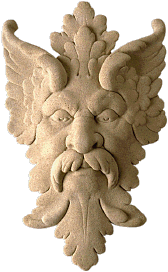 Madness, Ecstacy, History and Religion!
"Intemperance and Excess in the heathen Bacchanals
was esteemed an act of religious joy..."
-George Stanhope (World Book Dictionary)
Zing!
Heathen Men staggered the lanes
dressed For Excess! AND Intemperance!

at the Texas Renaissance Festival!
Searching for the Answer to the question:
"What the heck is a Bacchanal?"

was the ancient Greek God
of the Grape Harvest, Winemaking, Ritual Madness and Ecstasy.
This god, who inspires joyful worship and ecstasy, festivals, and celebration is a
major figure of Greek Mythology and the Religion of ancient Greece.
-Wikipedia
Now, the Romans knew themselves to be every bit as
Mad, Ecstatic and Wine-Worshipping as the Greeks, if not more so,
and, not to be outdone in matters of debauchery either,
regardless of whose story it originally was,
the Romans adopted the Whole Myth as their own
and changed the Wine God's name to
Bacchus

which still doesn't answer the question
What the heck is a Bacchanal?
okay okay, a Bacchanal is a form of revelry...in other words, a big party...
a ah- "joyful celebration"
with a whole bunch of other wine-worshipping and mostly naked
(if you don't count food as clothing) citizens of the realm!
Do the Promoters of these "Themed Weekends"
know the meaning of the word: Bacchanal?

So you have approximately 29,000 people in the park on a Saturday afternoon,
a substantial number of them Dressed for Excess in bed sheets,
fully "Intemperate" and looking for the Bacchanal,
which was sort of promised in the title of the "Themed Weekend",
and as you remember, was defined as a huge party
where everyone is drunk and naked and engaging in acts of 'religious joy'....
What....!?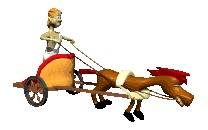 Even so, quite a few Festival-goers made their way to the Doll Shoppe...
Here a respectable and well dressed Nobleman
finds a new way to keep his Toga together

Check out the new Wolf Badges.

Roman Bacchanalia Weekend...
Was it more "Historical" or was it more "Religious"?
Kandra Niagra, Dollmaker
PO Box 326
Smithville, Texas 78957

Phone: 512-332-6680
Email: bigkandra@aol.com

12/10
06/13