The Wee Peeple Newsletter
"There will come a time when you believe everything is finished.
That will be the beginning."
~ Louis L'Amour

Finding Treasures in the Attic with daughter, Shannon
(You can see her up there if you look closely)
Gaila Originals! OMG! Not Lost in the Fire Forever!
In a worn old red Rubbermaid box up in the attic
the Dollmaker found six of her own favorite dolls...
Two of them (and a teapot) were wrapped up carefully and lovingly like little mummies in
Gaila's Original Visionary Fabric Paintings! What? No way!
Memory Blasts of Trades long ago...
Gaila! If you are watching from Heaven right now...check this out!!!
A seriously Massive JOY Tsunami finding these!
Dance on with the Angels Dear Gaila.
and how about this one: The Mother and Daughter!
OH! And By the Way... Shannon!
25 Years Old! WOW!
Stay as Sweet as you are, my darling!
hmmmm now...
What could be in this

mysterious box

which came in the mail from

Brother Paul...

...and what about

this Envelope here

found in the attic

by daughter, Shannon....
Tons of Precious PHOTOGRAPHS!!!!! yay!
(actual Evidence of the Dollmaker's Past!)
Thanks for giving me these pieces of my life back!

No these are not chromosomes!
The Circle of Unfrozen Ones
A Marvel which pre-dates Technology!
Tools rusted solid vs. White Vinegar!
A "Farmer's Almanac Style" Revelation:
Vinegar Definitely Removes Rust!
Rust Removal, the Non-Toxic Way! Frozen-shut pliers work again!
Just SOAK those Babies! In fact, soak them overnight.
Sure! You can reach right in and handle the tools
without fear of chemical burns!
...but of course one might ask oneself at some point:
"Do I want rusty-colored skin and fingernails?"
Use the Deep Rusty-colored Vinegar bath as a dye.
...and this is where (most of) it all happened...
A LOT of Rusty Stuff in this room...
Ready for Reconstruction!
Right!
Thanks RAY of LIGHT!
and now...
A Visit with a Master Quilt Maker!
Elizabeth Overholser
Hey wait a minute! Wasn't Elizabeth a Potter? Yes....
But then...
The Dollmaker visited her at her home and OhMyGod!
Her incredible Quilts were Everywhere!
It was like a Mini Quilt Museum!
Do Carry on, Elizabeth! You are Amazing!!!
Thanks to Carol Shumacher for the Quilt Photos!
And the Awesome Women met again
this time at the Dollmaker's new Workshop
Progress was made on Mosaics and Quilts!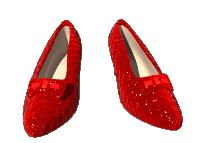 Glinda! Wow! What a Witch!
The Crown? Tiara? The Bubble! The Sleeves! The Voice!
So "Over-the Top"! So PINK!
Naturally, the Dollmaker has always adored her!
and BTW, Mary William Ethelbert Appleton,
AKA: "Billie Burke" (August 7, 1884 – May 14, 1970)
was 55 years old when she played Glinda in this film.

is really the Dollmaker's "Dream Energy" but, so far,
the only solar powering that's going on in her world are the

Solar Powered Outdoor Lights

and the Solar Powered Dancing Flowers in the windowsill

(which stop dancing when the sun goes down!)
hmmmm.
This is not enough.
Hey Time Travelers stationed on Planet Earth!
Solar is the Grassroots Energy Source
...all we have to do is understand it!
So! Let the Research begin! well... uh... Where to begin?
In this Issue the Dollmaker will simply go over the basics.

(ie: NO Math!)
Alrighty then, we begin with Solar panels floating around in the sky,
as pictured in this diagram:
1. Now then, Solar Panels produce DIRECT CURRENT ELECTRICITY (D/C)
2. D/C is Car Battery-type Current.
(note the Solar panels are connected to what looks like a Car Battery but is probably a Marine Battery)
3. Since Solar Energy is "wild energy" we need to make sure that
we don't blow up the battery, so we slip in a CHARGE CONTROLLER
between the Solar Panels and the Marine Battery.
4. We are certain that we have a Light Fixture which operates off of D/C Current
when we hook both the positive and negative leads to the Battery- and
Voila! The Light comes ON! Solar Power!
This bright fellow at the Industrial Country Market (in Columbus)
showed the Dollmaker all of the above steps.
5. If we want to actually run Solar Power to our outlet boxes in our homes,
we must convert it to A/C Power (Alternating Current)
6. So, it's back to the Marine Battery, where we slip an Inverter
into the spot between the Battery and the Wall Outlet!
And Voila! D/C Current is "Inverted" to useable A/C Current!
Now we can plug in all kinds of things!
Say Watt?
Well, okay okay... We still have to Watch our Watts!
hmmm...
Back up... What are Watts?
Most people know watts from observing the small numbers on their light bulbs.
Energy Monitoring Devices can show us the Wattage...
...but now we draw too close to the Mathematical Precipice for this
elementary discussion...
And the Dollmaker shall relegate such tedium as the formulas for
Watts and Amps and Volts and Ohms etc. to another chapter in the research on

Time for Friends




and family




Kandra Niagra, Dollmaker

512-332-6680 cell phone

PO Box 326

Smithville, TX 78957

Shows:

April 6th to May 27th

Shoppe # 158

and

Shoppe #145

"Please do not touch the butterflies.

Let the butterflies touch you."

-sign at a butterfly sanctuary

Como Park Zoo and Conservatory, Saint Paul, Minnesota.

Slideshow of the
Wee Peeple Dolls

Wee Peeple Dolls-the Early Years

Scarborough Faire

Vasilisa the Brave


Waldo the Wonder Rat

Thanks goes out to:
and

Cool Text: Free Graphics Generator
Back to Home Page