The Other Side
Place your full focus,

your full attention

in each moment

and not elsewhere

so that you do not miss

what you have longed to experience.

What we have Longed to Experience
by Kandra Niagra
Ok, so this new Goodwill Store had it's Grand Opening
on a freezing cold, rainy winter day in Bastrop, Texas.
In spite of the really unbelieveably bad weather,
there was quite a large crowd milling about in the store,
the Dollmaker among them... and she had her eye on the Book Section.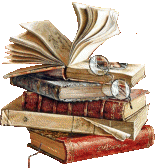 The Dollmaker saw her chance- a crevice in the sea of people- she slipped in closer,
eek! only to find herself targeted by a small but mighty paperback,
having dislodged itself somehow (couldn't have been the jostling of the crowd...)
from a stack on an upper shelf, it was knocking off several much larger books
in the process of hurling itself through the air right toward the Dollmaker.
She caught it.
What! Hey! (as the gentle reader might suspect,
this was actually not the first time a book had ever flown off of a shelf
at the Dollmaker) and the Dollmaker's eyes narrowed.
There was some kind of woo-woo at work here...
She checked out the title:
Of Course it was:
Life on the Other Side
by Sylvia Browne
It was $2.00. The Dollmaker, with a pained expression,
murmered to the saleslady that the book prices were kind of expensive here-
after all, you can go to the Ladies of Charity Thrift Store
and get paperbacks for a quarter.
She was about to put the book back,
when the Saleslady (a skinny little black lady
who might have been a Shaman medicine woman in disguise as an ordinary sales clerk)
turned to the Dollmaker and in a high-pitched voice said,
"$2.00 is not a lot to pay for a Sylvia Browne book."
She looked at the Dollmaker concernedly,
and assured her that within this book
there would be information that would be worth way more than $2.00 to her.
The Dollmaker bought the book.
After all, the Dollmaker figured, it does take some guts to presume to teach
the average still-alive citizen about
The Other Side.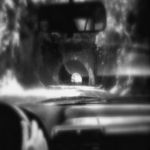 Let's face it, some people don't even believe there IS another Side,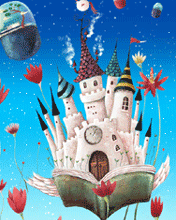 so we can start there with the problems this author must have encountered ...
Fortunately, the Dollmaker did lean toward
the Concept of There Being Another Side,
and it could even be said that she had some fanciful ideas of her own
about what it must be like...
So she proceeded to read on.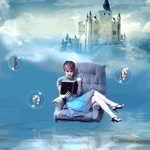 The Dollmaker found that, in her book about The Other Side,
Ms. Browne proposes many ideas, both wildly preposterous and vaguely familiar,
such as the existence of Towers, gardens, pets, books, an incredible all-pervading
feeling of Love, lots of things to do and ideal weather conditions....
On the Other Side.
So, it's just like here....? No, actually it's quite a bit better than here.
However, there is one thing that We have on This Side
that The Other Side doesn't have!
Listen to this!
"There is no precipitation on The Other Side, no rain, snow, sleet or hail.
There is no wind stronger than an occasional gentle breeze,
no heat waves, and no cold fronts."
See that!
So it was just as the Shaman Woman in disguise at the Goodwill Store had said
about the Sylvia Browne Book...
The Dollmaker had indeed been provoked, incited even- to thought!
Could it be that we long to experience the Wild Earth?
The roaring, swirling, tumbling, sparking, drenching, crashing Power of Creation!
That in spite of- or because of- the fundamental tensions on this planet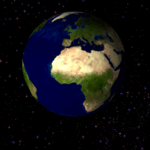 we Humans just love to come to Earth!
We Love this place!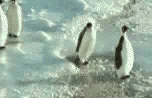 ********************************
There will come a time when you believe everything is finished.
That will be the beginning.
-Louis L'Amour


The best and most beautiful things in the World
cannot be seen or even touched.
They must be felt with the heart.
-Helen Keller

Kandra Niagra, Dollmaker
PO Box 326
Smithville, Texas 78957

Phone: 512-332-6680
Email: bigkandra@aol.com

05/12