| | | |
| --- | --- | --- |
| | The Bottle Hunt | |
Within the enlightened city of Austin there are
what the Dollmaker calls "wild zones"...
While out "Geo-Caching", friends stumbled upon an old bottle dump.
Bottle-Hunting Adventure Time!
Hordes of

teeny weeny sticky burrs

hindered the expedition...

millions of them

stuck to shoelaces, backpacks, pants, hair...
NEVERTHELESS! Undaunted!
the Dollmaker hauled home
a fine collection of some very twisted and gnarly
Old Glass Jars and Bottles:
hmmmm...
Just HOW OLD WERE these old jars and bottles?
Inquiring minds needed to know.
One of the gnarly jars had a word on it.
Moroline
What's That?
From the Treasure Chronicle Website:
The Moroline Jar seems to be a very common find
and has generated more emails
than any single item on the Treasure Chronicle website.
so... What is Moroline?
Moroline is the equivalent of our modern day
Vaseline petroleum jelly.
Is it old?
Moroline was first used in January of 1931.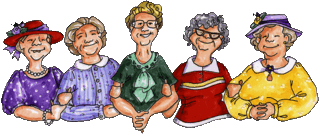 that would be around 82 years ago....
so..

What is the Dollmaker going to do with all those... gently aged...

jars and bottles?

oh, she will think of something....
This article appeared in the August 2010 Wee Peeple Newsletter
Kandra Niagra, Dollmaker

Email: bigkandra@aol.com

12/10
02/12