The Wee Peeple Newsletter

Just what are Scarecrows wearing this Fall?
Welllll...
Cool and Confident Stylishly Intimidating Crow-Scaring
starts with the Right Farmer Hat!
Top Accessories Picks:
Savvy in Stripes! Mobster-Musician Farmer Hats paired with Dark Button Shades!
Straightforward and Raggedy-Classic! Crows get the Zero-Tolerance Message!
Cornfield Fashions 2013!
This Season's Utilitarian Drab Burlap: a Timeless Staple in Field-wear!
Vintage Frayed Rope, Horizontal Stripes, and Handwritten Slogans
such as "I want to Rock your Gypsy Soul"
(an approach guaranteed to baffle crows)
Available in "free-standing" and "wall hanging" styles...
It's all about the Harvest... so...
in time, the well-meaning Scarecrows evolved into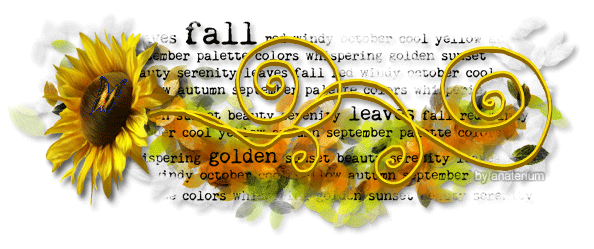 of course, now the Goddesses get to deal with the CROWS...
Perhaps they should call in a
"GUY WITH BIG HANDS!"
Dollmaking nostalgia... An old Dollmaking Style revived!
This guy reminds us of the very first Wee Peeple Dolls...
Reminiscent of the early 80's!
Oh! Bloom of Spinach!
Thank you to Catherine for this melt-in-your-mouth spinach
a heat-resistant vine and it's blooming!
yum.
OH! And the Double Purple Datura
(which the Dollmaker fussed over all summer)
is also finally blooming! Spectacular!
(Thank you to Tally for this plant- a cutting from her Galveston Garden!)
C'mon Hawk Moths! Get Pollinating!
Everybody wants Seeds from this plant!!!
...somewhat out of control...
so... What will be New at the faire this year...?
The Dollmaker is very excited about her new
All the Dollmaker's Favorite Characters...
Now on the Wall!
Raven Wings Down! Nevermore!
Now it's Wings UP!
Uh-oh! ............NO!!!
Check out the new
at
Opening Day: Saturday October 12th
Wee Peeple Shoppe #145
Besides Scarecrows, Ravens, Harvest Goddesses, Wall Art Dolls and Grumpy Cats
who else is going to the Faire?

Pirates, Sea Goddesses and Witches, for sure!
Belly Dancers!!
And a boatload of Mermaids!
The Dollmaker has been busy this month actually Making Dolls! Yay!

What fun! That jolly special order Blue Caterpillar was finished this month too.
He's on his way, Kimberly!
So, it's "Bon Voyage" to Summer Pinks and Blues
and the Dollmaker's Orange curtains are up!
signifying that her annual "Orange Obsession" is Now officially Underway!
The Dollmaker's "Pumpkin Orange" Page on Facebook:
https://www.facebook.com/pages/Pumpkin-Orange-Science-or-Magic/418224934908978?ref=br_tf
And as the Great Festival barrels toward us...

Here is a Special Message for Texas Renaissance Festival Patrons:
TRF Artisan and Merchant Appreciation Days
The first two weekends of the Faire
(Oct. 12, 13, 19 and 20)
our patrons can be rewarded for supporting their favorite shoppes.
Spend a minimum of $250 in a single transaction at any artisan or merchant shoppe
and receive two tickets for free admission on any of the remaining weekends.
Patrons must take their proof of purchase to the information booth
at the front gate to receive their tickets
.
-from the Office
So, go forth and
"Bestow your unique blessings in ways that make you feel powerful."

"Go to the place where your deep gladness and the world's deep hunger meet."
-theologian Frederick Buechner


If you would like to unsubscribe to this newsletter
click here:

Thanks goes out to:
and

Cool Text: Free Graphics Generator
Back to Home Page