The Wee Peeple Newsletter
Remember

Inexplicably, the Goddess of Love, Beauty, Sorcery, War and Death...


(Really???)
Who, thankfully, also had those two CATS...
The Cats-Pulling-Her-Chariot Version of the Famous Norse Goddess Freya
rescued everyone from a well-meant attempt on the part of the Dollmaker
to roll
Love, Beauty, Sorcery, War and Death all into one Doll...
Mama-Mia!

Long Live:
The Chariot-pulled-by-Cats Version
of the Goddess Freya!

Another exciting collaboration between the Dollmaker and
Felting Expert: Joyce Hazelrig
who made Freya's two companion Cats:
The Dollmaker found a sturdy wagon the right size
to serve as a Chariot...
and back in the Workshop she devised a way to hitch the Cats to the Chariot...
The lovely Goddess Freya got in and took off for the kitchen...
but ended up at
where she met Gene White, the one who she will now rule.
(Merry Christmas and Good Luck to you, Gene!)
A fun project!

Speaking of
T'was upon the final weekend of faire...
with a wave of ye corporate Wand through the air..

Thanksgiving blurred seamlessly into Black Friday...
morphing magically to Christmas the following day...
with founts of shoppe numbers and reindeer songs,
and mud and new neon, and blanketed throngs...

...and even though it surely could have gotten even more strange...
that was when... it ended.
But before it did...
far more fun was had than should have been humanly possible...
(calculating in the "Mud Factor")
and the Wee Peeple Doll Shoppe was a busy little place...
Yes, for many weeks, (weekends, really) the Wee Peeple Dolls and their Human Friends
braved
interminable traffic, inadvisable forecasts, and irresponsible fires...
Beware the Jabberwock, my son!
And, as in uffish thought he stood,
The Jabberwock, with eyes of flame,
Came whiffling through the tulgey wood,
And burbled as it came!
thousands of people attended the faire and
with unflagging benevolence the RAIN ensured the Safety of All!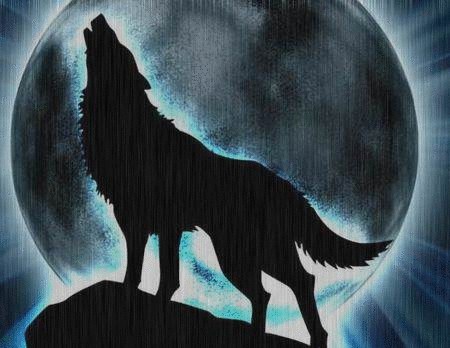 Hoodies were hot this year...
...always a surprise and a joy...
December is the month for
Special Orders

You know Four O'Clocks?

A popular "Invasive" plant
that bushy extremely fast-growing plant with the little pink flowers
which open up in the afternoon... (like... around Four O'clock...)
the one with the gnarly beer-can-sized root tubers...
well- check this out- the Dollmaker discovered quite by accident that
The lowly Four O'clock branches, when dried,
will harden into the shape of
bones....
...which can be used in Doll Construction. Isn't that interesting?
For some reason,
this use for the Four O'clock Plant is not mentioned in Wikipedia.


(that thing behind the Dollmaker which looks like a building is actually a ship)
This December the Dollmaker promenaded Victorian-style
alongside Steampunk Explorers, artful dodgers, a cappella choirs,
Christmas Ghosts, large horses, Civil War Re-enactors
Tall bike riders, Tall ship captains, Tall hat vendors,
and a motley assortment of mustachioed, butt-bustled,
and often tattooed pedestrians at
Galveston Island, Texas
That was fun.

Tally's House was fun too...

..some of us impersonating

a certain Wee Man

who takes things

SO seriously...
But then Tally revealed to the Dollmaker
A whole cedar chest full of her Grandmother's hand sewn
Crazy Quilts
ahhhhh! Fab Fabrics from the 1930s!
One Crazy Quilt stood out from all the rest:
It was a full-sized Masterpiece in "scrap management"!
Every single piece was irregular-
yet all the odd blocks miraculously fit together in the big picture....

Now, of course while she was in the neighborhood, the Dollmaker gave equal time to
beach-combing on the Texas City Dike!
But those irregular quilt pieces
had already settled down in the back of her mind...
and mostly what she saw after that on the beach were
irregular broken tiles...
The backs... the glue stripes
like pieces of a puzzle...
like a... Crazy Quilt...
Bricks also beckoned....!
Bricks with Words! What fun!
The Dollmaker wants to build something with them...
Also in December
Back in Austin... there was the
Yes, the Holiday Season has been quite jolly indeed!
Later, in Dallas, at darling daughter Shannon's new residence
the Dollmaker got to watch in her stocking feet as this good fellow, Comter, created
a 3-D Pumpkin for her!
...a sturdy little thing that pumpkin is, too...
but then, before too long, it was once again the notorious
(The Day after Christmas...)
The Dollmaker was visiting Daughter Shannon in Dallas
going out to dinner, celebrating-
you know- playing "Dress-Up" in Monster Costumes...
when a really big Tornado touched down five miles from Shannon's house
Yikes! Wasn't it Boxing Day in 2004 when that Tsunami hit...?
To the poor families whose homes were flattened for the holidays...
and to people everywhere who are flattened by Bad News...
Don't give up!!!
Soul on Deck

Ours is not the task of fixing the entire world all at once,

but of stretching out to mend the part of the world that is within our reach.

Any small, calm thing that one soul can do to help another soul,

to assist some portion of this poor suffering world, will help immensely.

It is not given to us to know which acts or by whom,

will cause the critical mass to tip toward an enduring good

.

My friends, do not lose heart.

We were made for these times.

...........................

When a great ship is in harbor and moored,

it is safe, there can be no doubt.

But that is not
what great ships are built for.

-Clarissa Pinkola Estes

..................................

I have heard from so many recently who are deeply and properly bewildered. They are concerned about the state of affairs in our world now. Ours is a time of almost daily astonishment and often righteous rage over the latest degradations of what matters most to civilized, visionary people.

...nevertheless...

Regarding awakened souls,

there have never been more able vessels in the waters than there are right now across the world.

And they are fully provisioned and able to signal one another as never before in the history of humankind.

Look out over the prow; there are millions of boats of righteous souls on the waters with you.

Even though your veneers may shiver from every wave in this stormy roil,

I assure you that the long timbers composing your prow and rudder come from a greater forest.

That long-grained lumber is known to withstand storms, to hold together, to hold its own, and to advance, regardless.

http://www.grahameb.com/pinkola_estes.htm

-

Clarissa Pinkola Estes

(Author of Women Who Run with the Wolves)

Locations




Animal Totem Dolls

The story of

Vasilisa the Brave




"like music drifting through the air-
invisible but everywhere"

-Jack Skellington





"Being spiritual

has nothing to do with what you believe

and everything to do with

your state of consciousness."


- Eckhart Tolle

512-332-6680 cell phone

PO Box 326 Smithville, TX 78957

"It was a bombastic evening-

one of those nights where you wake up

from the recurring dream of rehearsal

to realize you're alive in a world

you've created wholly out of imagination."


-Alan Alda

in October and November at the

take the high road...

FRACTALS

The Strange Story of
"Father" Christmas

A Shelling Adventure




You Tube Video

The Other Side

a book-signing with
Peter S. Beagle

The story of
Waldo the Wonder Rat

Thanks goes out to:
and

Cool Text: Free Graphics Generator
and
Web Counter

Back to Home Page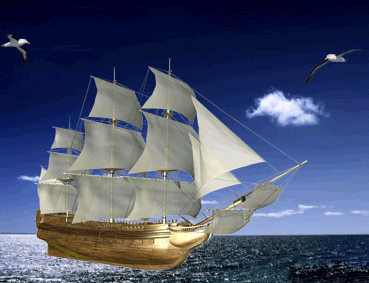 P
lease notice that you can
Unsubscribe
from this newsletter at any time