uh-oh...
"In comes I, Old Father Christmas,
Be I welcome or be I not,
I do hope that Christmas
will ne'er be forgot."
-from a Yuletide Mummers play

Personification
is when Something that Isn't Human
or Something that isn't even alive...
is represented as being Human
(you mean like grinning Christmas Ornaments hopping about and Clocks with smiley faces...)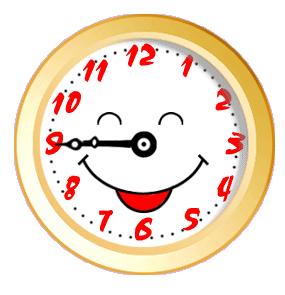 for example:
The ancient Greeks Personified the Forces of Nature...
the Sun, the Sea, the Wind, the Night, the Moon
were all portrayed as People!
..so the Dollmaker was curious about how "Christmas" became a "Father"
"Father" Christmas
this early Illustration: from Josiah King's
The Examination and Trial of Father Christmas (published 1686)
shows "Christmas" on Trial....... what?
As the cartoon above shows,
Christmas was Personified as "Father Christmas" so that it could "stand trial".
What a concept!
Whoa now! In the 1600's Christmas was actually BANNED in England!
And in the Colonies too!
Controversial!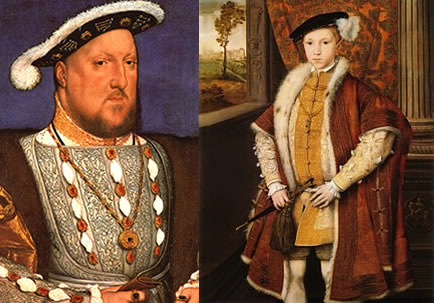 How the Puritans Stole Christmas
(with apologies to Dr. Seuss)

Lots of people in England
Liked Christmas a lot...

But the Puritans,
And Oliver Cromwell
Did NOT!
Puritans hated Christmas!
The whole Christmas season!
Now, please don't ask why. No one quite knows the reason.
It could be their round heads weren't screwed on just right.
It could be, perhaps, their arses too tight.
But the most likely reason that they were so scrappy
was a haunting fear that someone, somewhere might be happy!
Whatever the reason,
Mince pies or their arses,
Puritans saw Yuletide parties as farces,
They stared from their windows with sour, dour frowns
At the merriment and good will of those in the towns.
For they knew all the revelers were engaged in such vices
As eating tarts loaded with suet and spices!

"And they're eating plum pudding!" they snarled with a sneer.
"Tomorrow is Christmas! It's practically here!"
Then they growled, with fingers nervously drumming,
"We MUST find a way to keep Christmas from coming!"

"
1650's England....
Oliver Cromwell enforced his belief that
Gathering Together and Celebrating Christmas Openly was not to be tolerated!
Christmas Puddings were confiscated by soldiers! Trotting about in the streets
especially while wearing a masque, carrying a gifte, or impersonating the opposite sexe
- was BIG BIG trouble!
well, ok, just so you know how THAT turned out...
Upon Cromwell's death,
by popular demand, Charles II ascended to the throne of England,
whereupon he immediately had the Christmas-condemning Oliver Cromwell's
corpse
dug up and put on trial as a traitor!
Execution of Cromwell, Bradshaw and Ireton, 1661
Yes! And the corpse was found guilty and hanged! Isn't History interesting?
(and the Christmas-condemning Cromwell's head was put on a pike and displayed at Westminster Hall for 20 years!)
aaaaargh!
But backing up a bit
...way before Christmas got cleaned up and became a "Father"
around 1377...
a Leader of a pack of Christmas Revelers
would have most likely haughtily borne the title of:
"Lord of Misrule"
...an honorific which had it's roots in the old Saturnalian tradition:
"Everybody switch roles and get drunk!"
so the Lord of Misrule presided over the wild abandon
of popular Provincial Pageantry...
The Custom Of Mumming
A

Christmas-time house-visiting tradition which typically involved a group of friends or family who dressed in disguise and visited homes within their community during the twelve days of Christmas.

When the mummers were welcomed into a house, they

would often do a variety of informal performances

which would have included dance, music, jokes, or

recitations.

The hosts had to guess the mummers' identities before

offering them food or drink.

They could poke and prod the mummers

or ask them questions.

To make this a challenge for the hosts, the mummers

would stuff their costumes, cross-dress,

or speak while inhaling.

Once the mummers had been identified, they removed

their disguises, spent some social time with the hosts,

and then traveled on as a group to the next home.

-Wikipedia
Here are a few verses that are typically included in the Mummer's Play:

Here we stand before your door,
As we stood the year before;
Give us whiskey; give us gin,
Open the door and let us in.


God bless the master of this house
Likewise the mistress too,
May your barns be filled with wheat and corn
And your hearts be always true.
A merry Christmas is our wish
Where'er we do appear;
To you a well-filled purse, a well-filled dish
And a happy, bright New Year.


With a rink tink rink and a sup more drink
We'll make the old bell sound
A merry Christmas to you all
May happiness abound.
The custom of Mumming
appears to have prevailed during the Middle Ages throughout the Christmas Season.
The earliest account is of a Grand Mumming performed by the citizens of London in 1377,
for the entertainment of the young prince Richard. On this occasion,
one hundred and thirty citizens, disguised as emperors, popes, and cardinals, with knights and their more
humble esquires, all wearing vizors and well mounted, and attended by numerous torch-bearers, rode to the
palace of the young prince at Kennington, to the sound of trumpets, sackbuts, and other music.
Games at dice were played, followed by feasting and dancing,
"which jollity being ended, the Mummers were again made to drink,
and then departed in order as they came."
While the higher classes thus disported themselves, the lower orders were content with
a humble imitation of the magnificent pageantry of these entertainments.
They went from house to house, with their faces blackened with soot and bedaubed with paint--
the men frequently attired in female costume, and the women in costume of the other sex,
where they made merry amongst their friends and neighbours,
who provided them with good store of Christmas cheer.
Misrule Rules!

ah..so!

So Masqued Anonymity is what drove Oliver Cromwell and the Puritans to Ban Christmas in England!

Gleefully Drunken citizens traipsing about disguised as Animals, Jesting Commoners impersonating Clergy, Everyone switching Gender and poking fun at Royalty... a Scepter being held firmly in the mockingly self-righteous grip of the Village Idiot...

It was clearly impossible to be Pompous in the midst of such flagrant Indulgence!

"...in the year 1348, eighty tunics of buckram, forty-two visors, and a great variety of other whimsical dresses were provided for the disguising at court at the feast of Christmas."

The door suddenly flew open, and a train came trooping into the room that might almost have been mistaken for the breaking up of the court of Fairy.

That indefatigable spirit, Master Simon, in the faithful discharge of his duties as Lord of Misrule, had conceived the idea of
a Christmas Mummery, or Masquing

ripe for anything that should occasion romping and merriment, they had carried it into instant effect.

Master Simon led the van, as
"Ancient Christmas", quaintly apparelled in a ruff and a short cloak, which had very much the aspect of one of the old housekeepers petticoats,

and a hat that might have served for a village steeple. From under this, his nose curved boldly forth, flushed with a frost-bitten bloom, that seemed the very trophy of a December blast.

He was accompanied by the blue-eyed romp, dished up as Dame Mince-Pie, in the venerable magnificence of faded brocade, long stomacher, peaked hat, and high-heeled shoes....

The costume, to be sure, did not bear testimony to deep research, and there was an evident eye to the picturesque...

the striplings bewhiskered with burnt cork, and gravely clad in broad skirts, hanging sleeves, and full-bottomed wigs, to represent the characters of Roast Beef, Plum Pudding, and other worthies celebrated in ancient maskings.

The whole was under the control of the Oxonian, in the appropriate character of Misrule;

and I observed that he exercised rather a mischievous sway with his wand over the smaller personages of the pageant....

Source: Henry Vizetelly, Christmas With The Poets (London: David Bogue, 1857)
Ah, as the centuries have marched forward...
Father Christmas has not only been absolved of inciting riotous behavior in the masses,
his persecutor's corpses duly punished,
his Public Image polished, upgraded and amalgamated, newly inclusive
of the most endearing qualities of a Christmas Person the World has so far imagined-
a tremendous fervor for
Commercialism notwithstanding,
here is Imagery that invites the "Jolly Old Soul" in our own hearts to surface!
With reference to the Solstice, one might say the message of the Season is
"Lighten Up!"
'Tis the Season to be Jolly!!!
Disguising, Feasting, Gift-giving,
Toasting, Mocking, Cross-dressing
have indeed flourished throughout the centuries...
As have mind-numbingly flagrant cultural Frivolities never imagined, such as the
Last Weekend at the Texas Renaissance Festival...
Oh what a time we had over there
a time of laughter and good cheer
and now the Dollmaker's fervent prayer...
is for even more Silliness in the coming year...


3D Printing...Beam me up!
One fine day, while attending a small Christmas Show,

The Dollmaker stumbled across this Star Trek looking apparatus...

A 3-D Scanner...

which scanned human beings with the purpose of creating small sandstone replicas...
The Dollmaker could not resist having a Tiny Dollmaker made...
Go to Twindom.com
for more information!

"You have brains in your head.
You have feet in your shoes.
You can steer yourself in any direction you choose.
You're on your own. And you know what you know.
And YOU are the one who'll decide where to go..."
-Dr. Seuss
Boy with crow mask at the Armadillo Christmas Bazaar

Welcome Home Kate!
After surgery and a stroke, and a long recuperative period,
we are all glad to see Awesome Woman Kate Moonstone
back home and doing well! Yay Kate!!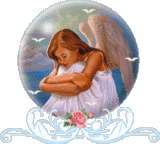 I don't know exactly what a prayer is...
I do know how to pay attention, how to fall down
into the grass, how to kneel down in the grass
how to be idle and blessed,
how to stroll through the fields
which is what I've been doing all day.
Tell me, what else should I have done?
Doesn't everything die at last, and too soon?
Tell me what it is you plan to do
with your one wild and precious life?
-Mary Oliver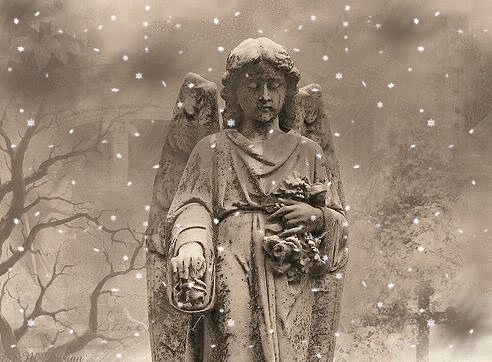 This Angel is dedicated to everyone who is having a rough time during the Holidays.
May you find Peace in the Quiet of Winter...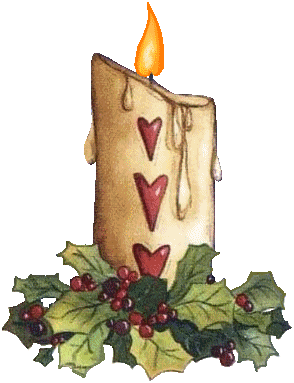 With a rink tink rink and a sup more drink
We'll make the old bell sound
A merry Christmas to you all
May happiness abound.
and the Dollmaker also wishes you a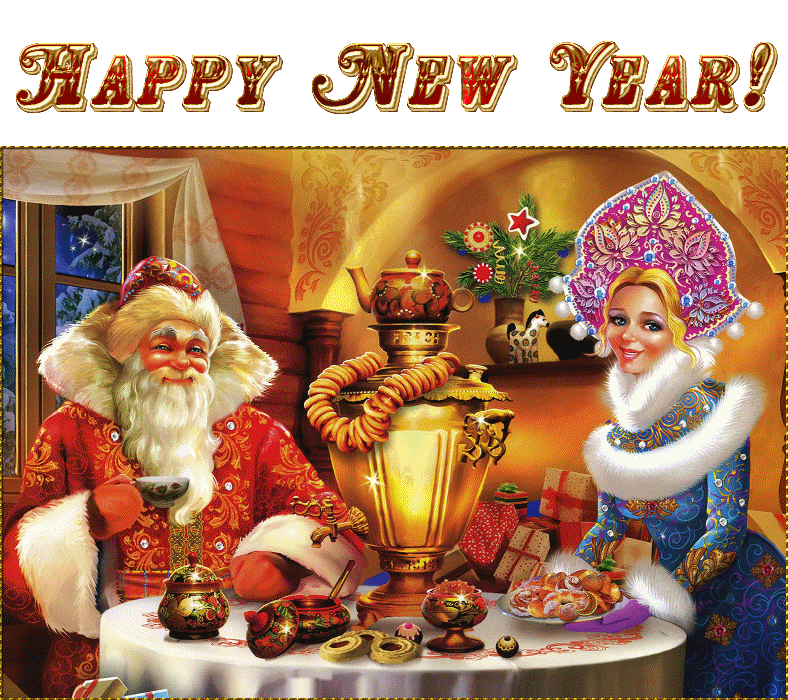 Thanks goes out to:
and

Cool Text: Free Graphics Generator

Back to Home Page