Led by a music strange and clear...

If the veils are thin you will find me here...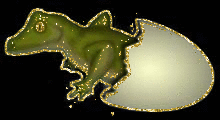 And it's not just a whole Lotta Dollmaking going on around here...
There's also Dragon's Nesting Mound Making!
These lifelike soft-sculptured Dragon's Nesting Mounds
simulating provincial Dragon Nest Constructions on craggy cliffs
will blend naturally into most fabric terrains
each one fitting a baby dragon hatching out of an egg perfectly!
...Baby Dragons and Eggs included...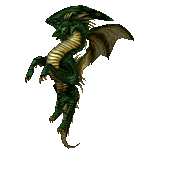 and the Dollmaker has not yet finished
One day Joyce Hazelrig taught the Dollmaker how to make these
stylishly Felted Tendril Nature Spirit Hats...
Sure, now everybody wants one!
...ahem... everybody except...
A Blue Water Goddess in the Curly-Lock Style
These Curly Locks are characteristic of the "Teeswater" Sheep
Hailing from Teesdale, United Kingdom, the Teeswater Sheep
have beautiful fine, long, high lustre locks, perfect for doll hair
and, the Dollmaker supposes, many other things...


Now then
the Time Returns for
Opening Day: Saturday October 11th
Yes, Eight Themed Weekends, folks
First it's Oktoberfest (Beer Weekend) ...Oct 11-12
then it's
1001 Dreams (Fairy Weekend) ...Oct 18-19
All Hallows Eve (Darth Vader Weekend) ...Oct 25-26
1,000,001 Pirates ...Nov 1-2
Roman Bacchanal (Men in Sheets) ...Nov 8-9
Barbarian Invasion (Freezing half-naked Women in Blankets) ...Nov 15-16
Highland Fling (Is he wearing underwear Weekend) ...Nov 22-23
Celtic Christmas Lights Contest Weekend ...Nov 28-30
8 Themed Weekends designed to give our Renaissance Festival Patrons
freedom from the constrictions of the concept of "Renaissance Festival"!
Of Note: Also Open the Friday after Thanksgiving
As the Great Festival barrels toward us...

"The Office" extends a Special Message for TRF Patrons...

TRF Artisan and Merchant Appreciation Days
The first two weekends of the Faire
(Oct. 11, 12, 18 and 19)
our patrons can be rewarded for supporting their favorite shoppes.
Spend a minimum of $250 in a single transaction at any artisan or merchant shoppe
and receive two tickets for free admission on any of the remaining weekends.
Patrons must take their proof of purchase to the information booth
at the front gate to receive their tickets
.
-from the Office
And in the midst of all the ruckus... there's still the
Wee Peeple Doll Shoppe
#145
...where, in addition to Dragon Nesting Mounds and Tiny Fairies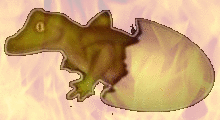 you will ALSO find...
The King Midas's Daughter Dolls
and other Round Head Dolls
Hookah-smoking Caterpillars
Mushroom Clusters
Thought Forms
The Curly-Locks Dolls
The Seated Dolls
Felted Pumpkin Heads!
and

...exploring the mysteries of feeling really good...