when supernatural forces and natural superforces were commonplace...
There existed a Legendary River
whose banks sparkled, dear readers, with flecks of purest
Ah yes, for us, a pleasant Fairy Tale, but for the people living
along the Pactolus River in Western Turkey, the Gold in the River was quite real.
And for many generations
this Story was- and still is- told...

As (uh-oh) re-told by the Dollmaker....
Once upon a long time ago,
there was a deeply disturbed King, who, in the beginning of the story,
was still not yet Completely Insane.
This King already had a LOT more Gold than any other King around!
Still, he felt empty... impoverished even, as he would lie alone at night,
in his cellar, neck-deep in his stash of gold coins.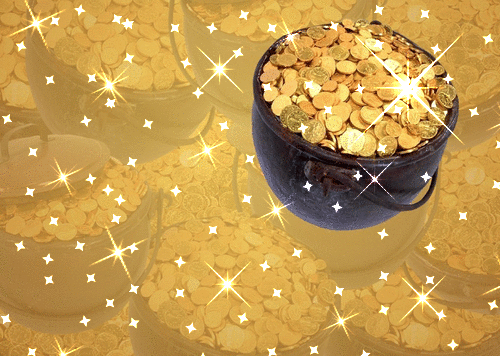 For providing insight into the Ageless Timeless Classical Greed of Antiquity,
we will 'deign to endure' King Midas ( 'like' might be a little too appreciative ),
but he deserves the respect due a Master Gardener, and
he also gets credit for being the proud Father of a Splendid Daughter.


The King and his Beloved Daughter, MaryGold,
spent quality time together strolling through the Castle Gardens,
chatting, laughing, quizzing each other on rose varieties
and tossing gold coins into fountains.
Yes, he did name his daughter Mary-Gold. Some spell it Marigold....
Ok, so...
One balmy Mesopotamian evening, a commotion arose from within the Gardens.
Castle Guards dragged before the King a naked and besotted Satyr
whom they had discovered sprawled horizontally upon a bed of petunias.
No stranger to the Nectar of the Grape (or the petunias) himself,
King Midas recognized the wayward creature
as Silenus, the favorite Satyr of the Party-God
So, instead of punishing the favored Satyr
the King invited him to regale the court with stories of drunken orgies.
Much later,
the Party-God Dionysus himself, and his wine-drenched entourage arrived.
Immensely pleased at the treatment of his Satyr, and raising the Rites of Intoxication
to a new level as only He could do, the Party-God Dionysus declared publicly
that he would, at that very moment, bestow upon the mortal King- the gift of
One Wish.
It is said that at the perfect moment, the Nut pops right out...
In two seconds flat, Insanity.
King Midas wished
that everything he touched would turn to
Dionysus replied: "Excuse me? Please tell me you are kidding."
But King Midas was firm. He assured the skeptical God that He heard right.
So, with a wink for his troupe of giggling nymphs, Dionysus conferred upon King Midas
The infamous Golden Touch.


Capering about like a lambkin, giddy with greed-tinged glee,
the King touched candlesticks, vases, tables, chairs
pillars, banisters... he turned whole staircases into





He became like a man possessed! He whirled, he twirled,
he bent down on one knee and touched the stone floor.
He ran outside and before anyone could stop him, he touched his Roses!
Oh no!!
He could hardly believe himself, he really thought he was a genius...
until
he grabbed an apple

and tried to take a bite.

uh-oh.

Problem here!

Fruit turned to

in his hands,

cheese, meat, even the wine!

All solid Gold!

All inedible!
Seeing this, servants silently fled, carrying away family pets,
while the King grappled with a Royal Case of Denial ridiculing the very idea that
Starvation could be Imminent.
Just then, his beloved Daughter, MaryGold, ran into the room
holding a Rose from the Garden.
She was NOT pleased.
"Father! A Blight is upon the land!" she cried.
"A wicked Enchantment!"
A solid gold apple rolled off the table.
Peering out from behind a mountain of gleaming golden food
and feeling terribly misunderstood,
King Midas ventured : "But honey, the Roses are more valuable this way!"

The child, MaryGold, was too young to understand "abstract values" or "Insane"
but she did know "strange"...
So she ran to her father to take his hand to show him the worthlessness of Gold Roses...
And he, in blind hopeless denial which some would call dangerous and others would call stupid,
reached his own hand out to her.
And when their fingers touched, King Midas's beloved Daughter turned to Gold.
So there it was. Checkmate. The Idiot King defeated as Greed
eclipsed all things precious and priceless, alive and beautiful.
King Midas suddenly hated Gold. But he hated himself even more.
He searched out the Party-God Dionysus and begged him to take away the
Curse of the Golden Touch and
give him back the riches he possessed all along but never valued.
Dionysus, a Father of an indeterminate number of offspring, himself, took pity on
the devastated King and commanded him to: "Go bathe in the River!"
and when the desperate King ran and threw himself into the water
the power flowed into the River Pactolus and it's sands turned to gold.
And the Princess MaryGold and the Roses and all that had been ruined by
The Golden Touch

was restored to the way it was before.

Which is truly lovely
but not the end of the story...
It was said that Midas renounced the throne, joined up with Dionysus and his
merry band of pranksters, and ended up getting in trouble with yet another God...
The God Apollo, who, in response to an affront,
was the second God to bestow upon Midas an amusing Gift...
this time, Donkey Ears!
But the Dollmaker digresses...


The character the Dollmaker liked most in the story was
King Midas's Daughter
Sweet, and innocent, yet not afraid to speak up
MaryGold or Marigold represents the True Treasure in the Story.
As the Subject for a series of Dolls, the sharp young princess Marigold
is most endearing to the Dollmaker at that pivotal moment when she informs
her father, King Midas, about the Blight of Gold and it's wake of destruction...
just before he turns her to gold.
Made in the Style of the RoundHeads.
Yes, in step with the Latest Mass Fantasy
One of the Themes in Ye Olde Doll Shoppe this year will be
at the
Information about the Masquerade Ball:
The Masquerade will be a 21 and up full formal Masquerade Ball with a costume and mask REQUIRED to enter,
and will be held near the old orchards (at the end of the campgrounds) in a custom built, climate controlled pavilion.
It will feature bottomless beer, wine, food and entertainment entirely unavailable within the festival grounds
and will take place every Saturday night for the run of the 2014 season.
The lavish event will be filled with stories, magic, performances, and music unlike anything ever seen before
at the Texas Renaissance Festival, and will go on from after fireworks until 2am!
This is what the "Ball Hall" looks like with one month to go.
Get ready to Masquerade you late-night Partiers.
The Dollmaker will most likely be asleep.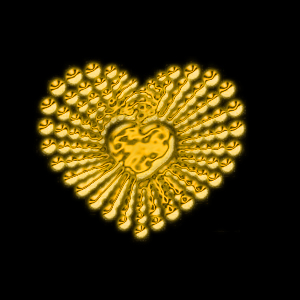 Only one month away...
Ye Olden (and Golden) Wee Peeple Doll Shoppe
will be Open on Opening Day of the
which is
Saturday, October 11th, 2014


So what felt is new?
Well, it all started the day Felting Farmer Lady Lee came over
with that Fleece. The Dollmaker usually avoids natural fibers because
so many other critters go after them... But that day....
The Dollmaker discovered the wonders of natural sheep wool Locks...
and some of them she even felted right into the heads of the dolls.
Which led to a whole new "we-don't-have-time-for-this" Obsession...
The Awesome Women gathered.
At Lee's farm, we all learned Needle Felting...
that is where the wool fibers are stabbed with a needle to fuse them into felt
Then... at Carol's house, the following week, it was on to Wet Felting...
A totally different process, where the wool fibers are compressed together
using hot water and agitation, to make a dense felted fabric.
When the Dollmaker got home
she just had to make another one...
...in her own kitchen...
Joyce and Lee are very good teachers of Felting.
They both have created many You Tube Videos sharing their techniques.
Here are some of the links:
Joyce on Wet Felting:
https://www.youtube.com/watch?v=9lIcUXHM5Qs
Introduction to Needle Felting:
https://www.youtube.com/watch?v=jo7IvwSRkzU
FUN!

A lot of work is getting done, making Doll Bodies
in preparation for the Texas Renaissance Festival in October.
Carol came back to help again this year, and brought her sister Bernie along too!
The Dollmaker did have another birthday...
The Dollmaker dedicated this Pink Party to
Awesome Woman, Kate Moonstone, whose Idea it was.
May she recover swiftly from a recent stroke.
Love and hugs to you Kate!