The Wee Peeple Newsletter
Sanctum
Sanctum: a sacred place, a place where one is free from intrusion
Your Story is Your Spell.
-Meg Barnhouse
(rowdy minister/musician/songwriter/author and keynote speaker at the Woman's Conference)
Being a Pilgrim
To journey without being changed
is to be a nomad.
To change without journeying
is to be a chameleon.
To journey and to be transformed
by the journey
is to be a pilgrim.
-Mark Nepo
from "The Book of Awakening"
a Smokey Figurine, entitled
THE ANGEL OF PERSISTENCE,
made by the Dollmaker from the charred but interesting remains of her
possessions, has now been donated to
a group dedicated to support communities devastated by natural disaster
through the organization and exhibition of Art created from the Ashes!
Check out the Information for their Bastrop Exhibition
http://artfromtheashes.org/aboutus.html (website)
http://www.facebook.com/artfromtheashes (Facebook)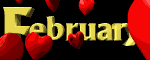 And now for something completely different...
Couches have a long history of being cool... or should we say HOT!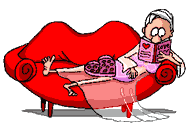 Displaying the BeadHead Dolls has been somewhat of a Challenge...
Now, On a Couch
the BeadHead Dolls can Relax and Visit, as Dolls so adore to do,
whilst their luxuriously long strands drape over the edge
cascading downwards.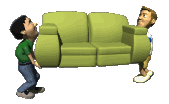 Links to the Exceptionally Cool/Hot Couches above:
http://www.newretrodining.com/cars/
http://mousebreath.com/2011/03/07/giant-cat-sofa-not-sold-in-stores/
http://www.likecool.com/Coffin_Couch--Seating--Home.html

A Short Visit to Sherwood Forest Faire
with Brother Catamite from the Sacred Suffering Brothers of Saint Swivens
(that would be... Larry.)
...well, the meager news is... we got there late on Opening Day
and it was very cold and windy...
so we grabbed a Medieval Taco, drank a Dark Beer, listened to the Bard, and left,
but more than likely, we'll be BACK!
"The privilege of a lifetime is being who you are."
~ Joseph Campbell ~
The Dollmaker was accompanied by Catherine Lewis, Apprentice Dollmaker, to the
2012 Woman's Conference held in Clear Lake, Texas
where they set up right next to
the Dollmaker's dear old friend, Lucia,
(Founding Goddess of Lucia's Garden in Houston) who was
selling Metaphysical Books...
uh-oh...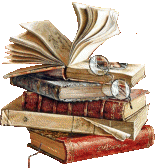 Let the Massive Trades begin!
The Dollmaker came home with 9 Books and 3 Decks of Cards including a Tarot Deck.
Her Metaphysical Library is coming Back!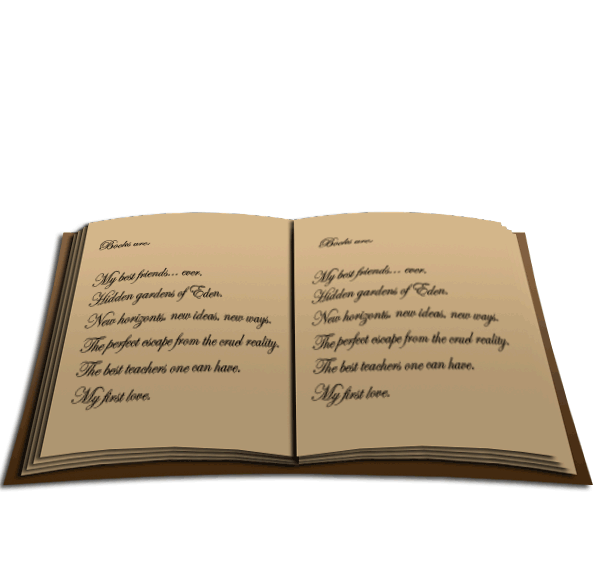 And, Speaking of Coming Back...
Strange Wild Broccoli Flowering in the Backyard Sanctuary
is attracting Honey Bees!
The Bees are Back!
But... Broccoli?
Never has Broccoli just come up by itself back there.
And these days...
the Deer come close.
(the Dollmaker finds Hoofprints in the soft dirt of the driveway,
about 100 feet from the front door.)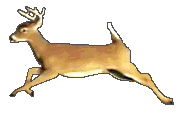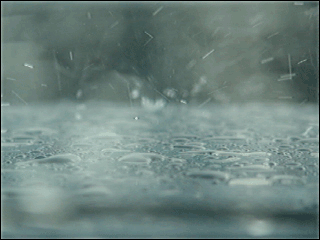 It HAS been raining... but...
Lake Travis in Feb 2012
(while house-hunting in the Hill Country the Dollmaker checked out the Lake- Yikes!)
Lake Travis has not recovered from the Drought and is full of Islands!
Keep Raining!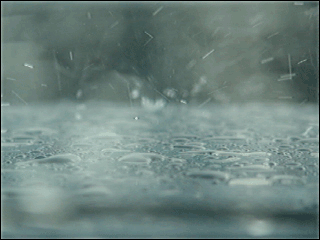 Dollmaker Succumbs To
Cute Overload.
The Dollmaker HAD to Have this little Fellow!!
SO AdoRable!
He was Created by Joyce Hazelrig of Gypsyharte Artes
Remember Joyce?
Joyce has embraced the Art of Felting!
Check out her pages on Facebook and ETSY!
http://www.facebook.com/#!/gypsyharte
http://www.facebook.com/#!/GypsyharteArts
http://www.etsy.com/shop/Gypsyharte?ref=top_trail
If you follow your bliss,
you put yourself on a kind of track that has been there all the while, waiting for you,
and the life that you ought to be living is the one you are living.
When you can see that, you begin to meet people who are in your field of bliss,
and they open doors to you. I say, follow your bliss and don't be afraid,
and doors will open where you didn't know they were going to be.
~ Joseph Campbell ~
Black Panther ... Elusive Guide
to and through
the Unknown

Member

Art Dolls Only







512-332-6680 cell phone only

PO Box 326 Smithville, TX 78957

Shows:

April and May

Shoppe # 158

and the


October and November

Shoppe #145

"The great secret of magic is fourfold:

to KNOW what has to be done,

to WILL what is required,

to DARE what must be attempted,

and to KEEP SILENT with discernment."

-Eliphas Levi- a 19th-century author and hermetic magician

Slideshow of the
Wee Peeple Dolls

Wee Peeple Dolls- the Early Years

The story of
Vasilisa the Brave

The story of
Waldo the Wonder Rat
Thanks goes out to:
and

Back to Home Page