The Wee Peeple Newsletter
September 2019 Issue 151
Remember, back in March - how the "DOLLS WENT MAD" - over - Hidey Holes...
(and how quickly uninhabited became uninhibited..)
and how the Dollmaker took hundreds of pictures
and remarked that there oughta be
well... by golly, it's here:
2020! 'twill be a Landmark Year!
The wee Dollmaker launched her wee Dollmaking Business in the Year 1980,
So... the Year 2020 will mark
the Wee Peeple Doll's
Therefore it seems fitting to celebrate with
a Wee Commemorative Calendar...
12 Months of Wee Peeple Dolls at leisure in their natural and unnatural habitats!
(too late! the Hidey Hole Calendars are all sold out!)

Special Order Blue Fairy- finished!
and Summer's over!
So now... a few (million) last minute details and then it's
on with the show...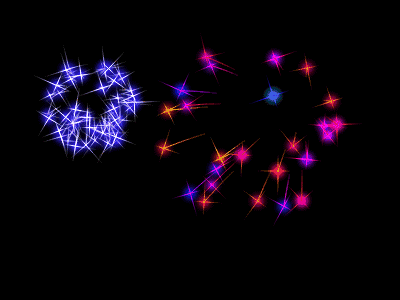 Dolls are rarin' to get over there...
Onwards! Through the traffic!

(the roads are- could be said to be.. improving...)

...to the...
Yes indeed... less than One Week from now... on October 5th...
It Begins...
the First of Nine
oh it's definitely "Oktoberfest" in Munich
but in these parts Opening Weekend is hazily remembered (if remembered at all) as:
"Brewskyfest"
(Lift up your Chairs!) (no... Bears!) (no.. CARES!) (that's it.) (ok maybe it's Care Bears)(...no, dude, forget it- just lift the Sausage!)
a 1st weekend haiku:
Mugs slosh together...
Men in Shorts and Suspenders...
Enthusiasm.


Expect Delays!
due to Tattered and Yammering Vagabonds Crossing (and crisscrossing) the Path!
... many accidentally veering towards the:
What? uh-oh!

During the "off season" the Doll Shoppe practically disappeared into the foliage!

It's supposed to look more like this:
so, the Dollmaker and Companions

collaborated with

the Faire Fairies

on a "Convincing Illusion" that

the "jungle" has been tamed...
Thusly, the Dollmaker will once again don her "ShopKeeper's Hat"..

..as ready as she ever was... maybe a little more so...

seeing as how this is not exactly her first rodeo...

...astonishingly, she will be entering her 36th year in "performance art" at

Now then, to answer

THE Questions..

Who is coming to the Faire...

(and why...)

Convening to offer guidance

on "knowing your place in the world"

a brotherhood of Spirit Wolves are scheduled to hold a public forum entitled:
"Hunting vs. Negotiations with the Prey"...
ok... well...
As philanthropic as that may be, another group of Dolls
notably did not (know or) care about their so-called "place in the world"...
identifying themselves by "Dressing in Wolves Clothing"...
also Donkey Clothing, and Tiger Clothing... this is a rebellion that Bears watching!
meanwhile, we shall just call them
Mummers, Trick-or-Treaters, and "people who go to faires"...

(Isn't it Halloween yet???)
Then again, a different group of Dolls,
in a grass-roots effort to undermine a Ring of Divisive International Hat Design Thieves...
have unanimously elected to wear only
"Hand-made Original Organic Hats"
(sheep locks hand-sheared, hand-washed, hand-dyed and hand-felted)
so- who else will be there?
This Guy- a Shaman
whose "chiseled good looks"
has made him a terrific Hat Model
for the Dollmaker's Fall Hat Collection!
Green men
symbolic of the Return of the Green each Springtime
Witch Doctor
symbolic of taking names and kicking butt
A Family Group
(the Dollmaker enjoys picking out Who's Who in The Family...)
( for example: Big R is the Dad- Little R is the son- he's next to Sis- Mom is central in the back row- the Twins up front with the Dog (K-9)...etc)
Garden Sprite

"so many Objects to be found"

Found Object Assemblages.

This one is called

"It's Complicated"
This one is called
"Haute Couture"
And this one is
"Armored Lady"
(or- the Lady whose Jewelry is her Armor)

ok, so Who and WHAT ELSE will "show up" this Season at the
eye-eye!
right right.. ok, really, how many times could you have used:
Eye Yi Yi Yi!!
Dragon Eyes may be imaginary but Crocodile Eyes are wicked and Real...
and now, in addition to the "Wearable Eyes", the Dollmaker has added:
Protect the refrigerator from Evil - with Good Eye Magnets!
What Else? The ever-beauteous

Fabric Flowers

Pins and Hair Clips

Rock Critters

Starburst Felted Doilies
and your basic Wee Peeple Doll Collection...
Many of these will pop up some time during the show...
(see the Dollmaker about your own Inspirations...)
Not Halloween Yet?
Oh it's ok- we'll just wait in these costumes....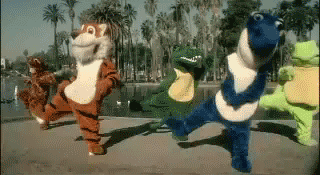 Specializing in Heraldic Pageantry and Aberrant Decadence for the masses
the
Opening Day: Saturday, October 5th
Closing Day: Sunday, December 1st
>

How to find

Take your first Hard Left

coming through the Front Gate..

Stay on the Sidewalk-

do not Deviate!

The Wee Peeple Doll Shoppe

is just at the end

On the left, before the Odeon Stage,

and the bend.
Thanks goes out to:
and

Cool Text: Free Graphics Generator
and
Web Counter
Back to Home Page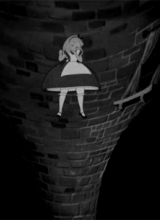 P
lease notice that you can
Unsubscribe
from this newsletter at any time