The Wee Peeple Newsletter
September 2017 Issue 127
Regular and "Windy" style Lady Pins
Right-O! No Wind! nor Rain! nor a Crashed Computer
could stop the September Issue of the Wee Peeple Newsletter!
...although a crashed computer Could and DID delay Publication...
sigh...
...better Late than Never!
right. After the three week dance at the Computer Geek's Repair shop,
(mostly waiting for shipped parts) the Dollmaker finally just bought a new computer...
and then hustled to load all her pertinent programs and icons onto it...
meanwhile hurtling through the usual medley of
Preparations for Opening Weekend at the ...
Which started in September this year!
Opening Day was: Saturday September 30th
brutal weather for late summer in bloody old faux England ensured
Sweaty Hugs for all!
but don't worry- there are Eight More Weekends to go!
in
October and November
plenty of time to

Check out the
at
Dolls uniting with Humans... at this location for 34 years!
Take your first Hard Left coming through the Front Gate..
Stay on the Sidewalk - do not Deviate!
The Wee Peeple Doll Shoppe is just at the end
On the left, before the Odeon Stage, and the bend.
so...
What can one expect to find in the Wee Peeple Doll Shoppe this year?
but of course!
well, it's a "given" that there WILL be
Witches!
that air of "crazed mystery" seeming to radiate from those new little sKratch heads...
There Will be WEE MEN... if you can find them...
and
Pumpkins!!!

These are actually refrigerator magnets!
we also know...
There will be Dragons!!!
and Lions...
and Mermaids!
Eight more weekends!
runs through to November 26th this year.
Thanks goes out to:
and
Cool Text: Free Graphics Generator
and
Web Counter
Back to Home Page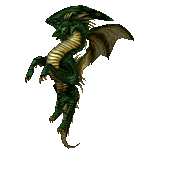 P
lease notice that you can
Unsubscribe
from this newsletter at any time