The Wee Peeple Newsletter
Once upon a Time
Cardboard
was about Transportation...
Typically, to the Moon and back...
One Japanese Company seized upon that Transportation idea...
Then, later, Cardboard became about... Furniture...
Companies like Chairigamiís have created Furniture which
is recyclable, lightweight, flat-packed, and easy to assemble. Made entirely out of thick, triple-wall Cardboard.

Originally designed specifically for college students, who often have to move furniture in and out of rooms.

A shelf, table, and chair were all combined into one design that could be rearranged to fit immediate needs and flat-packed during moving day.

If students were feeling particularly creative, they could even draw on the furniture. (yay!)

(...and if they were feeling destructive... well... hey it's only Cardboard! ...just sayin...)

(There are Many more examples on the World Wide Web...)

NOW THEN....

Turning Cardboard into Art

...turns out the lowly Cardboard is pretty darn versatile...

More than 50 students, staff, and faculty created this relief sculpture last fall for Babson Collegeís

celebration of its commitment to the United Nations Principles of Responsible Management Education,

calling for business schools to integrate corporate responsibility and sustainability into the curriculum.

A Cardboard Quilt with a message for Humanity! Wow!

The Dollmaker might not have known about all these wonders

if she hadn't been drawn to creating with Cardboard, herself....

Fish Constructions smoothly degenerating into Fish Airships... uh-oh...

But... if you recall...

The Dollmaker was actually already onto Cardboard Construction.

One may remember how this whole Cardboard Kick got started...

Back in Time... around January-February...

Research into the mysterious Horned Hat situation

surrounding that Grandfather Frost Character...

led to Horned Hat Construction...

...mutating inevitably to "Crown Construction"

...which somehow further suggested cardboard Hand and Head Construction...

So... the Dollmaker has been cutting and shaping Cardboard for a while now...

The Fish Folk just disclose her latest Deviation!!!
It's that time of year again...
This October and November

seek out the
Wee Peeple Doll Shoppe
at
Dolls finding their Dream Humans... at this location for 33 years!
Shoppe #145
Take your first Hard Left coming through the Front Gate..
Stay on the Sidewalk - do not Deviate!
The Wee Peeple Doll Shoppe is just at the end
On the left, before the Odeon Stage, and the bend.

So the Dollmaker is ALMOST ready (translation: will never be ready)
for the Big Festival to begin...

(Opening Day: Saturday, OCTOBER 8th)
Lift up your cares, mugs, dolls, kilts, voices in song!
So...
besides the new
Cardboard Sculptures
What can one expect to find in the Wee Peeple Doll Shoppe this year?
Well, now... start by expecting the bare-bones fringe...
Characters dredged from the Underworld... (or should she say... the Underfoot...)
Rocksters!
ahem... so... Rock Sculptures
and Rock Paintings
Armored Cave Fairies
(early Cardboard and Clothespin Constructions)
Crowns, Horned Headgear, and massive Shoulders
(Cardboard cut-outs)
Owls and other Painted Soft Sculptures
Bird-themed Stick Sculptures
The Fabric Flowers!
Wall Dwellers
Rockin Pockets
Catpeeple Dolls
Wee Men
Corkscrew Characters
the obligatory WITCHES
Moody Mushrooms
Found Object Assemblages
Prints of "The Stream" Collage (8"x10")
and many other peculiarities too forbidden or numerous to mention...
...but of course one must mention the New and Improved
Wee Peeple Doll Garden...
Come Stroll with Us!
...as the Dollmaker scurries off to Tend to the Whirlwind...
She bids you Safe Travels
as you
Follow Your Bliss....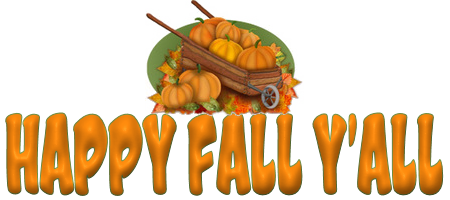 Thanks goes out to:
and

Cool Text: Free Graphics Generator
and
Web Counter


Back to Home Page

P
lease notice that you can
Unsubscribe
from this newsletter at any time