The Wee Peeple Newsletter
November 2019 Issue 153
The Dollmaker truly Loves it when babies hug her dolls!
This is Anya- her dad, and her new Catpeeple Doll.
With the eyes of a child
You must come out and see
That your world's spinning 'round
And through life you will be
A small part of a hope
Of a love that exists
In the eyes of a child you will see.
-from the Moody Blues song: The Eyes of a Child
https://www.youtube.com/watch?v=oVBfsJ7SoxI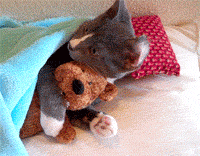 at
the Dollmaker welcomes all..
(whether human, animal, vegetable, alien... oh heck- whatever...)
Have you ever noticed
that the Wee Peeple Shoppe Sign
is not the same on the front and the back...
This is because the Shoppe has an adjoining Garden...
with a winding Garden Path where dolls watch from little houses,

peek out from the bushes or stand on pedestals to look about..
One more Faire Weekend to go!
Here comes that
Notorious Three-Day Weekend
Oh yes. While the whole nation is still only marginally coherent due to the onset of
"Thanksgiving Food Coma"...
All must face- the very next day-
Maniacal Black Friday-
marching into the Mass Consciousness with it's heavy boots on...
the official Starting Point of the Christmas (Shopping) Season..
(it's like... on your mark, get set- Shop!!)
and TRF- (never one to be a Slacker) wouldn't miss it for the world...
Oh yes, Lords and Ladies! One More Cleverly Themed Weekend!
Celtic Shop... er- Celtic Christmas!!!

Be Here Now Signs... at the
Remember to... Be Here Now...
Ah yes...
well... it's been an up-to-par-crazy November at the Texas Renaissance Festival..
One does not actually need to comprehend Weekend Themes... to enjoy them...
Right? So the month started out with the conciliatory
"Nod-to-the-Renaissance Weekend"

followed by the bold stroke:
"Salute to Comic Books Weekend"
(...and a Darth Vader shall lead them...)
But don't stop there! What are crafty Villains compared to mindless Barbarians!
..got to have a weekend for Them! Barbarian Weekend- Everyone's favorite!
Of course that statement would instantly spark intense argument from the
Scottish Highland Flingers...
whose sheer numbers of converted Men in Kilts
would certainly arrest the attention of a mindlessly onrushing Barbarian horde...

verily, in the Doll Shoppe, the November Weekends just flew by...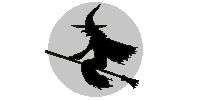 of course there were the
After Halloween Sales! So mote it Be!
...when Witches of Formidable Intelligence
decided to ride
outtathere...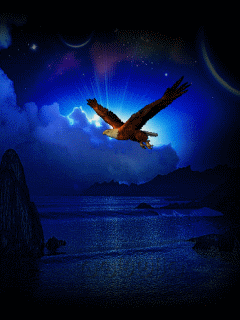 Generally Bird Guidance has to do with a Soaring Freedom
and an Acute Perspective...
However, each kind of bird has it's own special ability to guide in a specific way...
check out this interesting site...
https://whatismyspiritanimal.com/
and their You Tube channel..
https://www.youtube.com/channel/UCWWhxvoJAEpD2jDr95DKRew/featured


...finding human colleagues...
Last year

was the Dollmaker's Year of the

Fox...

...and before that, she focused on

Lion Animal Totems...
but this is the
Year of the Wolf
and here's an interesting story:

Now this kind of blew the Dollmaker away...
Ok, so here's this no-nonsense Doll- a masked character (maybe a Mummer) -
a person dressed as a Wolf-

and not a trick-or-treater..
The Dollmaker was going to remove this doll from the shoppe before School Days

because she thought maybe this character would scare the little kids.
and then this happened:

A lively matriarchal group came in- and the little kid- the little girl- picked out

this Wolf character for her own...

The Dollmaker was like- What? What?

Well, it turned out that this was a celebration
of the child's long-awaited

adoption into this family


and now her last name will be "Wolf".
wow.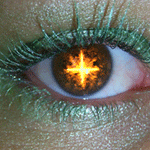 So now there is only One More Weekend to go...
starting on the Day After Thanksgiving...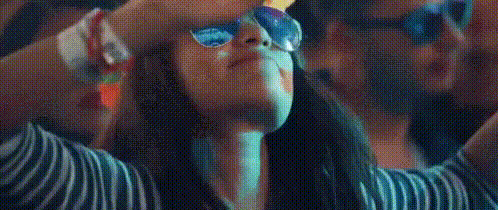 ye olde Grande Finale:
(Black) Friday.... Nov. 29th
Saturday..... Nov. 30th
and
Closing Day: Sunday, December 1st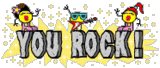 More Thanks goes out from the Dollmaker
to Debbie, John, Lisa and Denise
Specializing in Heraldic Pageantry and Aberrant Decadence...
the

Oh Hidey Holes! How those Dolls loved you!
It was a Year of Discovery (rabbit holes, fox dens, gnarly tree branches...)
celebrating the Wee Peeple Doll Construction's
The Hidey Hole Calendars are now all sold out!

Thanks goes out to:
and

Cool Text: Free Graphics Generator
and
Web Counter

Back to Home Page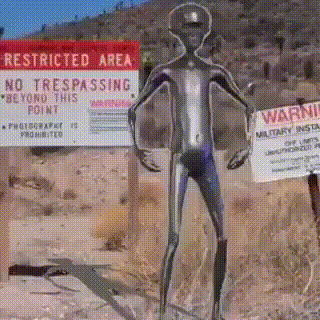 P
lease notice that you can
Unsubscribe
from this newsletter at any time