The Wee Peeple Newsletter
November 2017 Issue 129
"All who wander are not lost... and some who wander find Dolls."
Applause for those convivial Time Travelers who strode or stumbled across the Threshold of the
in the month of November...at
The Dollmaker reported last month on the first five
1st: Oktoberfest (aka.. Beer Weekend) 2nd: 1001 Sweet Dreams and Schemes;
3rd: Pirate (Mis)adventure 4th: Roman Orgy Weekend; and
5th: (Free-for-)All Hallows Eve Weekend.. (that weekend which perhaps invites the MOST ah- "diverse" in "festive attire")
so now, as might be expected, it's all about:
and the unfolding of MORE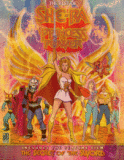 6th Weekend... "Barbarian Invasion"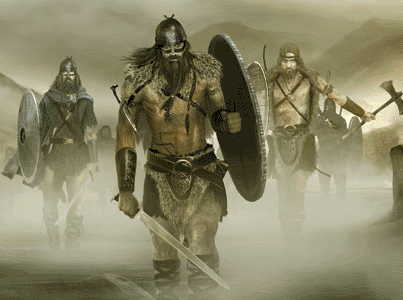 Sure... why not? ...seems legit... you know... it's people getting in touch with their
"Inner Renaissance Barbarian"!

More than a few otherwise clinically placid folks donned those deftly curled Plastique Horned Viking Helmets
and joined the unrepressed Marauding Hordes, free at last to indulge in savage full facial devouring!
Nevertheless, the
offered Sanctuary from the trampling mobs
and the Hope for the possible restoration of Sanity to those who had unwittingly Lost it.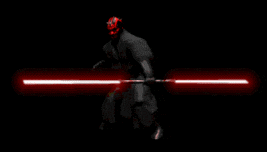 7th Weekend... "Heroes and Villains"
Welcome to the "Latest Themed Weekend" in the "Neo-Renaissance Repertoire" of
Possibly inspired (corrupted) by the haughtily mocked yet disbelievingly irrepressible
Men-in-Masks Machismo of
"Storm Trooper" and "Darth Vader" Attire in the "lanes"...
(Attire previously considered Positively Scandalous by condescending hard-core Renaissance Aficionados)
Nevertheless... the Latest Themed Weekend, as expected,
expanded the original tawdry definition of "Renaissance" (16th Century-ish, Olde-English-ish, Period Costuming etc...)
to embrace Attire from Science Fiction, popular movies, comic books, video games, and television!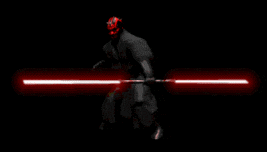 (seems legit... if you are Outrageously Scandalous long and sincerely enough, society will eventually remodel itself based upon your Example...)
Renaissance Garb is nice too, but not particularly "ON THEME" anymore.
(not to worry... one can always get married in those clothes!) (click on "Weddings")
so on Heroes and Villains Weekend

The Dollmaker and Company

noticed lots of Maleficents in the crowd

(Discussion topic: Was Maleficent a Hero or a Villain?

The old Disney Version of Sleeping Beauty (Villain)

vs. the new Angelina Jolie Version (Hero))

ah but the Dollmaker Digresses...
With so many more Villains about than usual... ( almost as if someone had invited them all there! lol )
Again patrons found a good "Hideout" at the
8th Weekend... Highland Fling
Fierce Contender for the archival "Relevance Award", Highland Fling Weekend...
Highlights pretty much started and ended with "Knees on Men"
Men with Knees abounded, and for once the weather wasn't sub-freezing, although
the concrete benches might have been.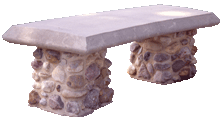 It was "business as usual" (fun) in the

and the 3-day Grand Finale:
9th Weekend... Celtic Christmas
Thanksgiving -Black Friday- Christmas.
any questions?
Pure uncomplicated (financial) Genius!

Nevertheless,
Deviations were Rampant-
ha.
Not a problem at all for most people by this time.
right. seems legit...
Historical (may as well say hysterical) Accuracy...
as fleeting as 3000 sets of 140 multi-colored LED chasing lights...

Nevertheless... even while
paradoxically surrounded by the Neon Glow of a 16th Century Village
a sense of Wonder was still to be found in the
Strange as it may be, (darlin, 'strange' doesn't even begin to describe it)... it's a pretty good life... and
Long Live all the good sports and cheerful Gentlefolk whose Paths led them through the
Huzzah!
goes out to John Bond and Lisa Durham
and John Rodriguez, Denise and Parade-Walker Extraordinaire: Gabriel
Thank you for all of your help this year!
It was a great Season at the
The Dollmaker couldn't have done it without y'all!!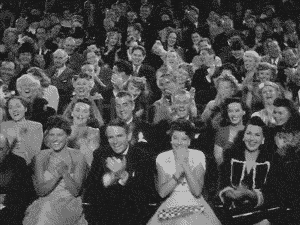 Thanks goes out to:
and
Cool Text: Free Graphics Generator
and
Web Counter
Back to Home Page

P
lease notice that you can
Unsubscribe
from this newsletter at any time