The Wee Peeple Newsletter
May 2021 Issue 171
easing on in to the month of MAY with
"Decoupage" comes from the French word "decouper"
which means "to cut something out"
Decoupage
is the Art of decorating objects with
Cut-Outs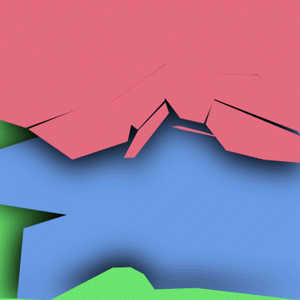 In this case it's..
Affixing Vintage Hankie Scraps
onto Rocks
Vintage Hankie Scraps! Right Ho!
Wait.... What!?
are vintage hankie scraps really a thing?

yes! a Fun and easy thing for the Dollmaker to do
while recovering from the accident...
Yup, the cut-up Vintage Hankies
were a gift from an old friend in Colorado-
Bagged Bunches of them came in the mail one day...
With a note attached imploring the Dollmaker to
"Please Do Something with them!"

so... right ho... What DOES one do with a Vintage Hankie Scrap?
...months passed.. and then one day...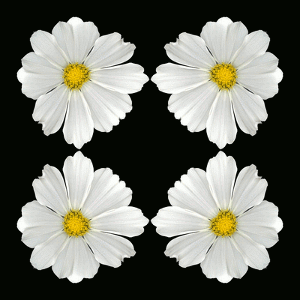 this idea...
of Cutting out and Gluing the delicate
Hankie Flowers onto Rocks!
just popped into her mind...

The Dollmaker dragged out a few old jars of Mod Podge..
(well, it wasn't long before she ended up ordering more...)
It became rather an Obsession!!!
Ah, one considers the Impinging Way...
of the ubiquitous "Floral Imagery" of May...
The Dollmaker would naturally be unable to avoid
the influence of Flowers
present everywhere in her Gardens...
..such imagery which might subconsciously
yet reasonably trigger
a synaptic link between
Garden Flowers
and the Parallel Universe of
Floral Hankies...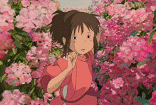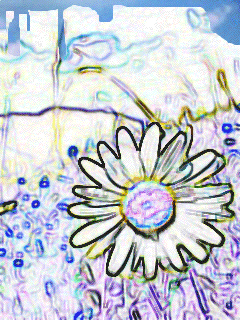 Meanwhile, Painting on Rocks with Carol also resumed...
predictably dominated by FLORAL motifs...
Between These and the Decoupaged Rocks
there are over 200 now made!
Some may be released into the Wilds
but who knows...
maybe some of them will be given as gifts to local nursing homes...
It really was all about the FUN!
so after that, the Dollmaker was in the mood to make some studies
for larger paintings...


Now then... (not to be outdone in) Representing Spring...
the Emissary of May crooning the songs of his Peeple...
who else but Ye Olde..
(lately singing a duet!)


...while all that was happening
who should return again but the
Wee Men Heads
really started to get rolling again...
No wonder their magical HATS constantly
Change Direction!
Despite the assumption of superior Intelligence,
Wee Men always seem to have problems
with their HATS!
This time the crucial issue was:
Should it point to the left
or to the right???
So Droll!

And then when a second Wee Man came down the road,
yyet another HAT dilemma ensued..
Hat ON or Hat OFF?
...so now he's suspicious that his Identity is contingent upon
the Hat that he wears...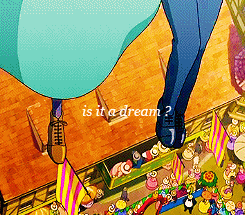 May

but with Flowers come Veggies and with Veggies come
Caterpillars!!!

Yes, the Dollmaker did discover a few Invaders,
but they cannot stop the Harvest! It's Happening!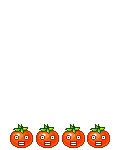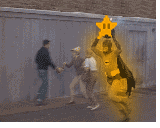 What Ho!
The Dollmaker is learning how to post on
Here is her new Instagram page:
https://www.instagram.com/weepeepledollconstructions/
Most of her new Instagram posts show Artwork
that is still for sale! Like this
An interesting place...
One never knows what one may find there...
Wee Peeple Doll Constructions has been with the
for 38 years...
so she found this little Instagram post interesting...
In the King's Own Words...
Here is King George talking about
something we are all grateful for:
His famous Flush Toilets...
(..ever wonder how much they cost to install?
Have a listen...)
Here's the Interview on Instagram and Facebook
and the long version
(also interesting as George mentions
what Walt Disney told him to do!)
on You Tube:
https://youtu.be/QzLfH4d_Tt4?t=1957
https://www.facebook.com/texrenfest/videos/597745791119952
https://www.instagram.com/p/CPEnHtvL7J3/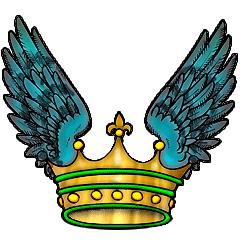 A Dollmaker's Observation
Over the past 37 years, the Dollmaker could not help but notice
how King George of the Texas Renaissance Festival
always put tons of money back into the faire.
He was Always making Improvements- Always Building Something!
Something Artful- He was not just a business manager-
the Faire was his Art.
Rose Gardens and Wedding Chapels and Stages-
beautiful, sensible Improvements which were also
good for business. (Weddings? Are you kidding?)
The Dollmaker learned a lot over the years
from his conscious Leadership and broad Vision.
so... she would like to say here:
Hail to the King!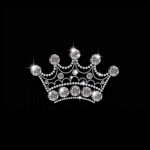 Thank you and Huzzah King George.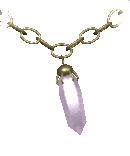 speaking of Giving Thanks
and Home Repairs...
After the Hopefully-Not-Until-Another-100-Years-Freeze last winter
The Dollmaker noticed her Rainwater Collection Tank was not filling up...
This was Why:
There were big cracks
all along the main pipe leading to the Rainwater Collection Tank
The Dollmaker and John tackled the problem, replaced the pipe
and the next Big Rain (there were several, actually)
filled up the tank to overflowing!
And John was able to get that 10' long pipe into a
medium-sized feedbag...
And he had gangs of fun doing it!
it was a busy little month at the Post Office too
(lots of decoupage supplies came in)
And Thanks, Cousin Rozanne, for the giant box
of fun jewelry! wow!

While the Dollmaker was perusing through the
Texas Renaissance Festival Blog Page...
She was surprised to find this article written about Herself!
https://www.texrenfest.com/news/hello-dollies
What a surprise! Check it out!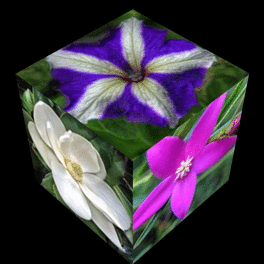 The Dollmaker swore after the fire that she would never
complain about the RAIN ever again...
So, with a happy heart...

Back to Home Page
Thanks goes out to:

Cool Text: Free Graphics Generator
and
Web Counter