The Wee Peeple Newsletter
May 2019 Issue 147
a Tunnel Painting
from one of the Dollmaker's favorite photographs...
The amazing Guoliang Tunnel in central China
Believe it or not, this Wonder of the World
was built by Thirteen Villagers.
They began the project in 1972...
Their goal was to carve a road to their secluded village...
through the side of a mountain!
Without access to power tools, they undertook construction mostly with hammers and chisels....
12 tons of steel bars and 4,000 8-pound hammers later..
Progressing at a rate of approximately one meter every three days,
the tunnel (almost a mile long) opened five years later in May of 1977.
Now the Guoliang Tunnel (and the formerly secluded village) are major tourist attractions.
The Dollmaker certainly can't blame the tourists- she would like to go there too!
Meanwhile, she will just have to be content to paint from photographs!
And actually this is the second time the Dollmaker has painted this tunnel...
Her original painting burned in the fire.
She missed it so much, she had to paint it again...
Visiting friends in the month of May
wearing Cat Ears
at jolly olde
Olde Friends and New Hats!
Woe was the day when her favorite hat finally fell apart! The Dollmaker was desperate to get a new one!!!
Kathel, the Hatmaker, did not disappoint! The Dollmaker snatched up three of them!
ah... ye olde stompifying groundes!
It was so much fun being a patron! (except for the traffic!)
(Now then - For those who have been concerned about how Stephen Bennett (that infamous potter fellow) could come back from
having his home in Hawaii buried under 40 feet of lava- he had purchased a condo near the beach, intending to rent it out, but
now he is living in it, and he is kind of liking his new lifestyle, although he is indeed still grieving for his old home in the jungle...)
so... where on earth did the Dollmaker get those Fabulous Cat Ears???

Well, she was lucky to get them
from the mysterious Cat Ear Artist who calls herself "Familiar"...

Since many of Familiar's followers and fans are Cos-players,
she gets requests for some pretty fantastical costuming!
"Fursuits"
8 years ago.. Familiar started out Big!
...Creating astonishing full-body "Fursuits"...
Familiar was working on this FurSuit
when the Dollmaker first met her.

Nowadays- no more Fur Suits-
Lately she is specializing in Animal Ears
but she sometimes makes beautiful
Masks, Crowns and "Hoodies"

Oh Familiar has a shop on Etsy alright..
It's called Anthro Aesthetic
Anthro- a prefix meaning human, humanoid, or humanlike
(anthropomorphic: animal characters with human personalities and characteristics.)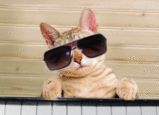 but, sadly, her online shop is often sold out
and one can consider oneself fortunate, indeed, if one is able to contact her for a commission!
(the last time she opened her shop, she got 30 custom orders in two days!
she had to close the shop so that she could focus on finishing those commissions
and the next time she opens the shop, she claims that it will only be for two hours! lol)
She is one busy lady... Nevertheless, here is her
Etsy Page...
https://www.etsy.com/shop/AnthroAesthetic?ref=condensed_trust_header_title_sold

Summer Library Programs are happening again!
...and the Dollmaker has been asked to formulate a project for
Teen Night at the Smithville Public Library on June 25th...
so she is tossing around some ideas that might be fun for the kids...
such as...
Well, heads are always fun.
It was when the Dollmaker was visiting friends one day
having brought along some Magic Sculpt
to share-
My Oh My- when she saw the funny little heads her (adult) friends built
on small round wooden slabs and rocks...
she knew right then...
Here is a Project for Kids! (hahaha)
(the Library Report will cover how this goes - in next month's newsletter!)
The Dollmaker was gradually becoming obsessive about
Affixing Magnets to things...
Vintage jewelry and buttons, broken-watch faces,

exotic beer bottle caps, ceramic runes, faux gemstones,

round glass mirrors, square wooden Scrabble tiles,

seashells, old burned coins, plastic compasses, lidded doll eyeballs,

unidentified metallic objects that might have once been car parts...

All fair game at times of Dollmaker Obsession...

Larger and more complex objects insinuated a challenge...

a requirement which was met by (well, 350) stronger magnets...

...like scattered stars against a Refrigerator Sky
...to the surface of the refrigerator ...and beyond...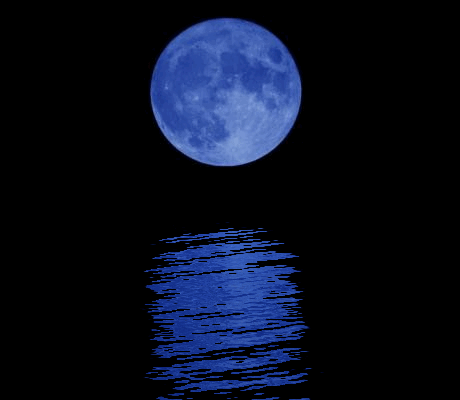 ~ Dolls of May ~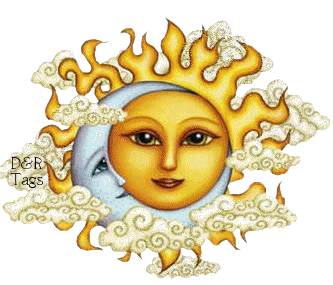 Ok. No May Issue could ever be considered complete
without the obligatory line-up of
May Flowers!
Many are new this season to
...such as these amazing Colorado Water Lilies,
which came back gangbusters after last year's transplants!
Big Thanks to Bonnie Groves!
And Earthlings Beware - The Passion Vines have taken hold
launching the Dollmaker's Garden into an improbable Alien Galaxy!
And this year- for the first time- a Baby Pineapple was born!
The Dollmaker has been growing the tops of pineapples for years
but this is her first offspring!
yay!





Another Toast to Motherhood with the old "MOM-Pride" Mug..
.
and here's hoping all Moms near and far had a
Fabulous Mother's Day!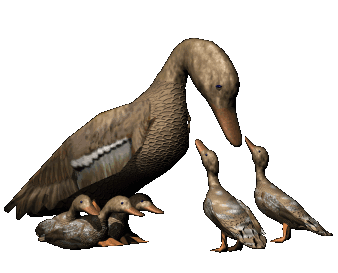 Thanks goes out to:
and

Cool Text: Free Graphics Generator
and
Web Counter
Back to Home Page

P
lease notice that you can
Unsubscribe
from this newsletter at any time