The Wee Peeple Newsletter
May 2018 Issue 135
This Month...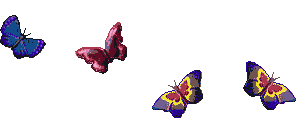 also more...

Art Dolls Only is proposing a new Challenge entitled:
"Midsummer"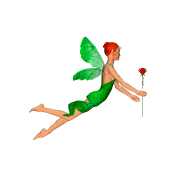 Well, for the Dollmaker,
Summer means: Gourds!
Every year she wonders:
What am I gonna DO with all these Gourds!!!?
Gourds grow terrific and prolific in her yard during the 6-month Summer
and this year is no exception...
The Birdhouse Gourds are fast-growing and Night-blooming!
Even when she doesn't plant them, there is always a Gourd Harvest!
And then hundreds of Gourds lay about- curing- (drying out) for a year
whereupon their shells harden, and once they are all dried out and
ripe with potential...
...then what?
well.... this time...
let there be Legs.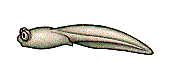 Gourd Bodies sport Cork Legs.
and sKratch Feet.
Feet modeled using sKratch Architectural Sculpting Medium (which air dries.)

Legs and Feet which can be painted
The Common Cork!

Short and exotically tattooed,

sturdy and easily affixed to wooden bases

Wine Corks provide the roly-poly Gourd with

a secure and "standing upright" look..
Ah but the Dollmaker swiftly used all 16 of the corks she had...
So, she put out a "Call for Corks" on Facebook.
And Wine Corks started rolling in! Some of them quite Fancy!
Thank yous to Gene Smith and Debra Base-Smith for mailing vast quantities of corks to the Dollmaker!
Once the Gourds could "stand upright"
due to extreme "roly-poly-ness"
they seemed to the Dollmaker somewhat glaringly "bereft of a head"...
and not much room for one either...
Arms and definitely Heads would be compulsory.
Requisite Heads - for that "wee roly-poly sort-of-human" bearing
Magic Sculpt works well for this. (it also air dries)
actually, two weeks earlier..
The first Doll Legs built this month
were Soft Sculptured and belonged to a
Gentleman, Cat and Pirate at your service!

The Dollmaker made the first soft-sculptured

in this style a long time ago-

(the one with the flat green hat).

This month she used that one as a model

for a second

(one of those long-standing Special Orders)

But this time the fellow got a much better

Pirate Hat!!!

aarghmeooow.
so the Concept of LEGS came up for the Dollmaker
who had been Avoiding them successfully for 30 years...
Nevertheless...
Once the Problems of Upright Stability and Balance were conquered,
the Dollmaker warmed up quickly to the idea of
especially STRIPED Doll Legs...
One would expect to be seeing more Legs on Dolls in the future...
The first of perhaps many Fun Collaborations with Zanna!
Foxes and Wolves
are also on the bench and in progress right now...
is only two days away- on June 2nd...
a fabulous Benefit for Women with Breast Cancer! Outrageously and Professionally produced by:
And Now the Dollmaker has met
her beautiful Model, Andrea!
Andrea will be wearing the Dollmaker's ART BRA entry down the Runway!!
She is SO GOING TO ROCK That Bra!!!
And the Dollmaker was also given a free ticket (at $200/seat- yikes!) to be in the Audience
so she will be able to see Andrea wear her Art Bra down the Runway! (Yay!)
Needless to say, the Dollmaker is WAY JAZZED about all this!!! There WILL be Pictures!!!
Here's the Date and Time for the Runway Show:
Saturday, June 2, 2018
6:00pm – 10:00pm
to be held at the
JW Marriott
110 E 2nd St, Austin, TX
All Art Bra Austin Models are breast cancer survivors and clients of the Breast Cancer Resource Center.
This feisty group of women reflects the diversity of the thousands of women they serve annually.
For most, Art Bra Austin is a transformative experience.
This unique event is a tribute to their courage, strength, and tenacity.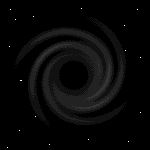 Thanks goes out to:
and

Cool Text: Free Graphics Generator
and
Web Counter

Back to Home Page
P
lease notice that you can
Unsubscribe
from this newsletter at any time