The Wee Peeple Newsletter
March 2019 Issue 145
Spring... and irresistible inclinations..

...perhaps it was a primal urge for "nesting"

beckoning the Wee Peeple to begin hunting for

"natural habitats"...

(some prefer the term: Hidey- Hole)

>>>>>>>>>>>>>>>>>

Neat, sweet and brushy!

A Hidey Hole located strategically

behind a sort-of abandoned vintage copper fountain!

With just a few support sticks,

that lush overhanging asparagus fern

could be elevated,

creating high ceilings on the inside...

...a whole month of good brisk days.. perfect for

Hidey-hole Hunting


On a whim one venturesome fellow

found himself a pretty good

Hide-out in the yard
not too far from the back door...

<<<<<<<<<<<<<<

A wood and stone-walled Wee Man-Cave!

-spacious inside, close to a water source,

formerly gently occupied by toads..
(they slept by day and were gone at night)


It'll do.. just nicely, he thought.

but wait..

across the sidewalk- another Hole

with great potential...
Other dolls, usually timid but emboldened by "Spring"

began scouting around the Dollmaker's yard for interesting prospects...

It became the Hidey Hole Challenge!

and then Hidey Hole Fever "went viral"...

as all nooks, crannies, animal dens, random brick piles etc.

became fair game for Dolls seeking the Ultimate

"Outdoorsy Getaway"
The perfect Hidey Hole is Out There!

the Quest for unique Hideouts

soon moved outside

the boundaries of the Dollmaker's yard...

..in baskets Dolls rode

and Holes

were their Goals!
Into the Forests!!
ah- to be loose in the forest-

where rascally little trickster dolls

wiled away the hours- playing

We

Hide and You go Seek...
and the forests presented other "Diversions" as well...
oft-embraced by ambient terrain

a veritable playground of

semi-permanent interactive Forest Art Installations

charmed the dolls to distraction...
and so the expansion of "Get-away Consciousness" progressed naturally...
as certain Visionary-type Dolls began to see images of Dream Holes in
fantasy lands beyond familiar borders...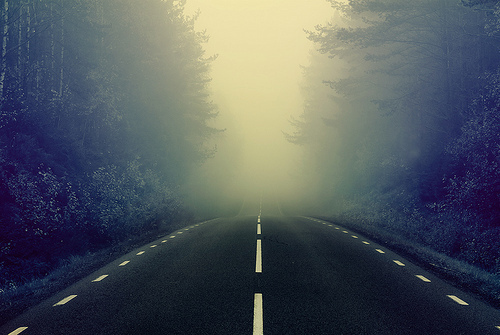 Road Trip!
...Which turned out to be a total Digression from Hidey-Hole Hunting!
Nevertheless, in the "spirit of play" the Dollmaker and Company
Raised their glasses and "Let the Deviations continue!"
Whoa! Whoa! Whoa! OMG!
Dolls loose at the Faire? Didn't anyone see Trouble looming on the horizon here?
...uh-oh...
certain Small individuals could get into a lot of trouble at a faire...
while searching for the Miraculous...
around horses, amongst glass bottles, under helmets... in tip jars!
...remember, these were the days of dungeons!!!
Ah, but a Fortune Teller could blend right in... even gain some notoriety amongst her peers...
mostly though, it was Dolls getting in Trouble.
and when Hidey Holes WERE found,
it was because Dolls were actually hiding in them!
It was best to "Getaway"...
Onwards- backwards! to The Quest!
To the Challenge!
To the River!
..where once again, unfortunately, there were very few Hideouts,
but plenty of idle sunny-afternoon-style distraction.....
searching further on up along the riverbank,
the Dolls found a Glorious Mansion!
There on the hillside she stood -proud and precarious- a real Fantasy Tree!
With gnarley roots and Hidey Holes galore!
a Visionary Doll's lifelong Dream come true..
...but then those little -silly little dolls- got up to their old tricks again...
the real challenge was getting those little hellions back into their travel baskets...
But after weeks of Intensive Happy Hidey Hole Hunting
someone thought up the even jollier idea of creating
and Because it is so fun,
the Dollmaker expects to have to shoot thousands of photos for this Challenge..
of course, she will only need 12 pictures
for a one-year Calendar... (but still...)
Perhaps, you, the readers, might cast a vote for your favorite pictures!
being "outdoors" (around trees) so much
evidently had a strong effect on the Dollmaking...
Root heads meandered back into consciousness -
a Second Generation! Leggy with craggy brows, protruding noses and Shamanic inclinations...
yet there cannot be too many of these made, since, sadly, the Dollmaker is running out of Roots!

Another cool thing that is happening again...
The Dollmaker has made another Art Bra!
For this year's
this time it's a Warrior Art Bra
named for brave women everywhere:
This year the Dollmaker forgot all about Art Bra Austin...
until the last minute- with seven days til the deadline, she and Carol both bought bras
and dared eachother to make Art Bras in time to enter the competition..
The Dollmaker remembered all the brave ladies she witnessed last year
who fought and won against cancer! They strutted because they were Warriors!
The Dollmaker wanted to make a "Warrior Bra" this time!
and for her, the Greek Goddess Artemis is
the Essential Goddess of Self-sufficiency..
The Dollmaker finished her Art Bra in three days...
Carol finished one too, and was gracious enough to be her live model
before they rushed out the door to deliver their Art Bras to
Stay tuned to see if their Art Bras are picked for
in June!
Coming up again next month (April):
The Dollmaker is already making new
Flower Pins
and Rock Critters
for that wonderful Spring Event!
.02
So long

and Happy 12th-year Anniversary to
The Wee Peeple Newsletter!
Thanks goes out to:
and
Cool Text: Free Graphics Generator
and
Web Counter
Back to Home Page
P
lease notice that you can
Unsubscribe
from this newsletter at any time