The Wee Peeple Newsletter
June 2021 Issue 172

the Dollmaker is
(what a relief!)
all these dolls are new this month
and there are more
Dolls of June...
an explosion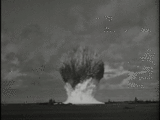 after 5 months of "languishing" around in the Universe..
a sudden "rebirth" occurred...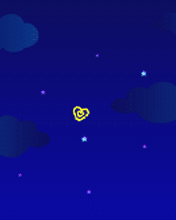 who knows what really triggers these things...
Anyway, as if to make up for lost time, the Dollmaker
has been making dolls almost every day this month...!
All kinds of Dolls!
Sweet faces, Sea Goddesses, Wise Women, Winged Women, a Witch,
Fossil Gal and other Dolls with Odd Names!
Ray of Fame...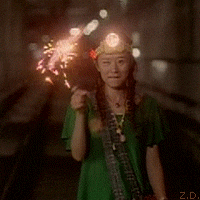 now then..
The Dollmaker belongs to several Art Doll Groups online...
she recently joined This group:
Art Dolls and Art Doll Artists
and was delighted to find one day that the administrator of the page
used one of her new Wee Men for the cover photo! Well!
Now, Wee Men do not naturally seek notoriety, but...
despite

his disagreeable countenance

and best efforts at

"avoidance"

this Wee Man ended up

clearly featured in

the "Cover Photo"

of an Online Doll Club!

Whaddaya gonna do!
His Brother, now, really cannot understand
how a thing like that could happen
(to a bloke like that...) really!?

and, on another day..
OOAK Art Dolls
Original Art Doll Artists Group
also used one of the Wee Peeple Dolls as their Cover Girl:
(btw.. OOAK means One Of A Kind)
Yay!
The Blue Treasure
The Dollmaker Declares:
It's good to be BACK!

Studies for the Greek Muses
...there are officially nine of them...
all dancing around wearing flowing garb
and personifying The Arts
(ok.. CERTAIN ARTS..)
Who- or what- were they?
Well, they were Personifications
of Knowledge and the Arts,
especially (you mean, exclusively) Poetry, Literature, Dance and Music
and don't forget the odd one: Astronomy!
Each Muse had a particular role:

Calliope became the Muse of Epic Poetry

Clio, the Muse of History

Erato, Love Poetry

Euterpe, Lyric Poetry

Melpomene, Tragedy

Polyhymnia, Sublime Hymns

Terpsichore, Choral Song and Dance

Thalia, Comedy

and Ourania, Astronomy.
a bit heavy on the Poetry there... and..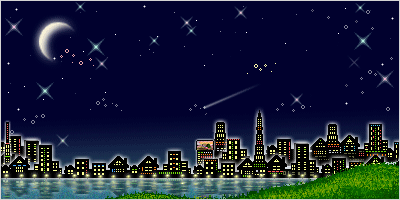 Astronomy?
The Dollmaker is of the opinion that this is a very short list
if Muses were (or Are) to personify the Fine ARTS...
What about a Muse for Sculpture and ...Painting?
One for Oil Painting and one for Acrylic Painting and
Watercolor Painting has to have It's Own Muse, if there are THREE for Poetry!
The Dollmaker says: "Hey What's fair is fair here."
(ok, she also feels that the list would be more satisfactory if Dollmaking was on it too- just sayin...)
More than likely the Dollmaker will be remedying this situation soon.
The symbols of
were the Lyre, the Scrolls, the Globe, the Writing Tablet,
the Comic and Tragic Mask and the Flute.
(and the Dollmaker is about to change Mythology by adding- the Paintbrush!)
The Teachings of
Calliope

is the muse of Epic Poetry. Referred to as the Superior Muse, she inspires heroic poems and prose, encouraging responsive, coherent language.

Clio

is the muse of History. She celebrates great deeds and accomplishments, and shares news of these deeds. In her role as historian, Clio asks us what has worked to date and what has not worked.

Erato

the muse of Love Poetry, challenging us to share our love with others. That love and enthusiasm can be infectious, leading others to engage more fully in the process.

Euterpe

As the muse of Music, she can be called on to add harmony and grace to poetry, lyrics and prose. She supports our efforts to make our music poetic and harmonious.

Polyhymnia

is the muse of Sacred Music and Poetry. She accompanies us during serious, pensive and contemplative moments.

Terpsichore
reminds us to Dance, encouraging us to release our inhibitions. She makes anything creatively possible.

Thalia

the Muse of Comedy, wears the theatrical comedy mask. She reminds us to step back from our work and try not to take everything so seriously. With Thaliaís help, we can gain a new perspective.

Urania

is the muse of Astronomy. Each time we invent a new process or discover a new tool, Urania sits beside us guiding our way, like the celestial stars.
and Melpomene
mel∑paa∑muh∑nee
The muse of Tragedy.
She helps us understand
how to improve for the next time.
Melpomene
teaches us lessons
of patience, forgiveness, teamwork and humility.
and so the Dollmaker said:
"Tragedy! oh no! I'm not studying THAT ONE! ha ha."
then something happened and that was the first study she made
of the Nine Muses:
Melpomene
So, maybe what is sometimes needed are those qualities of:
patience, forgiveness, teamwork and humility.
Right Ho! The remaining Personifications should only get better from here...
So stay tuned for the rest of

WING Studies!!!
The Dollmaker has always been wary of using feathers on dolls.
Plainly, they "deteriorate" (are often actually eaten)
faster than most other materials
leaving sad broken-sword skeletons and
an unwanted surface mess of particulate filamental mush...
unacceptable for an Inheritance Doll
So... though she realizes that any attempt to substitute
for the genius and singular beauty of feathers
would seem an affront to Nature Herself,
the Dollmaker is going with an Idea to fashion
a long-lasting bendable Wing Design with
...Stylized Feathers...
a Wing Design that is also sweetly capable
of curling around and enfolding the figure.
Watch for more of this sort of thing too...


mind-boggling.. Fringe...
June Score:

Dolls were immediately constructed

when the Dollmaker came into possession of

this whole bolt of exotic

FRINGE!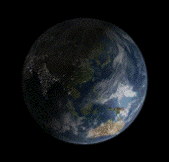 forgive the pun but

The Gardens are Gourdious*!!!! LOL

(the Word Gourdious by Wordsmith, Mark Miller! LOL)
The Dollmaker is pleased to report that

Olivia, the Olive tree, and two of the Pride of Barbados

came back after the freeze

as well as the Shrimp Plant, and the Star Jasmine.

All took a hit and are starting at ground Zero,

but they made it!!!

And a bonus round...

...a small grove of volunteer

Pecan Trees

came up out of the mulch...

ah yes.. remember that ROOFING PROJECT?
That New Roof on the Doll Shoppe?
..which was started Last June...
Well the Dream is finally coming true!

the Dollmaker has just now received 3 styles of
Shingle Samples...
Her 50-year-warranty Composition (NOT WOOD!) Shingles!
from Brava Roof Tile (out of Iowa)
https://www.bravarooftile.com/
She is going with the light grey: It's called "Lake Forest"
Brava gave her a good deal for her (relatively) small project.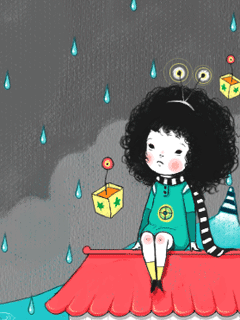 so stay tuned for some (hopefully) Real Progress on that!



Thanks goes out to:

Cool Text: Free Graphics Generator
and
Web Counter