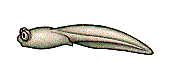 The Wee Peeple Newsletter
July 2019 Issue 149
stocking up on Dollmaking supplies...
Getting ready for the "really big show" in the Fall...

Ms. Cydnee is one tremendous tracker of treasure!
This month, she surprised the Dollmaker with a delightful trove of:
and, in amongst this most intriguing collection, was a perfect doll-sized
Hand of Fatima!
The Hand of Fatima or "Hamsa" is an ancient talisman that mostly symbolizes
Protection.
People wear this pendant when they have faith in a mighty Supreme Power-
-and it doesn't matter what their religion is-
In fact, it's kind of mystical
how the Hand somehow seems to fit into the Main Titles of widely varying religious doctrines..
representing everything from the "interplay of chakras" to "the Five Pillars of Islam"
to "the five fingers of the Hand of the Daughter of the Prophet Muhammad!"
Hamsa is originally from the Hebrew word Hamesh- roughly meaning- "talk to the Hand"
just kidding- It is actually thought that Hamesh means...
you guessed it- FIVE!
Now then- when the Hand really means business,
there will be an EYE in the center of the palm...
This would be the Eye of God naturally- the Main Protective Agent
in an amulet worn as a defense against negative energy
intending specifically to deflect the gaze of the Evil Eye away from the wearer.
Belief in the evil eye dates back to Classical antiquity.
It is referenced by Hesiod, Callimachus, Plato, Diodorus Siculus, Theocritus, Plutarch,
Heliodorus, Pliny the Elder, and Aulus Gellius.
-Wikipedia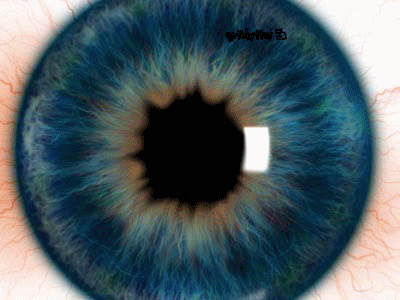 Good Eye vs. Evil Eye
Good Eyes:
It takes a very Good Eye to combat an Evil Eye, one supposes!
So the Dollmaker's first truly anti-Evil Glass Eyes tended to guard a specific location:
the refrigerator..
..always prudent to keep evil away from the refrigerator..
and then... well... the EYE-dea morphed through cosmic consciousness...
where there were
Seriously she didn't do this on purpose
but the Dollmaker's Good-Eyeball creations actually bear an uncanny resemblance to
Nazars
charms (from the Middle East) intended to bend a malicious gaze back to the sender...
Tree with Nazars in Cappadocia, Turkey
Charms and decorations with eyeball symbols known as nazars used to repel the evil eye,
are a common sight across Portugal, Brazil, Armenia, Azerbaijan, Albania, Algeria, Tunisia, Lebanon,
Turkey, Greece, Israel, Egypt, Saudi Arabia, Jordan, Bangladesh, Iran, Iraq, Nepal, Pakistan, parts of North India, Palestine, Morocco,
southern Spain, Italy, Malta, Romania, the Balkans, the Levant, Afghanistan, Syria, and Bahrain,
and have become a popular choice of souvenir with tourists.
-Wikipedia
so... after a while
the Dollmaker got to wondering how those great new glass eyeballs
would look on dolls.....
The Good Eye Garland thing
cleared the space for
Garland Consciousness
aka... making Garlands out of everything in sight...
Vitamin bottles happened to be in sight at the time...
(no telling where this is going...but we are already way outside the box here, so...carry on!)
and what with all this supernatural kind of talk, really...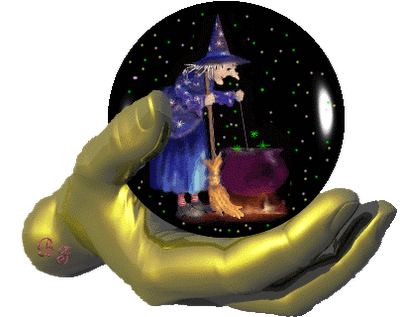 the Dollmaker could wait no longer
to get started on
Wee Witches
with a brief nod to "Christmas In July"...
the Dollmaker hummed right along past that
into more 'familiar' Territory... lol
will certainly be back in season

in all their witchy

time-and-space-altering elegance!

A sudden emergence of

a variety of suitable Watches

makes this Mandatory!!

and so...
The Dollmaker has, on occasion,

unknowingly used a technique known as

Pique Assiette

If she had called it something

she might have called

this folk art style of mosaic- "shard art"

which incorporates bits of broken china,

porcelain, ceramic tile,

stoneware and found objects into

three-dimensional art creations..
In French, pique assiette literally means "stolen from plates".
You Tube as usual has wonderful tutorials on this art form:
https://www.youtube.com/watch?v=8Jfbtx2H6d0
But who knew that, right in little old Smithville,
there is a whole building completely covered in odd fragments, like a Crazy Quilt
in the Pique Assiette Style!
The Dollmaker's old friend, Jim Horton

(whom she thinks of as

"The Face of Smithville")

took her on the grand tour of the

Community Gardens, the Food Pantries

(old and new)

and then he showed her

THIS building...
She was blown away!
Super Creative Minds at work here!

Sponsored by the Smithville Community Clinic,

this mosaic masterpiece is an art project

headed by Stefanie Distefanos.
The building, which used to be a Chapel,

is now being called

"The House of Ruth"

and it's going to be a safe space for

Women (and children) needing a temporary Shelter
Volunteers on this project had lots of fun!
And the little town of Smithville once again proves to be
full of surprises!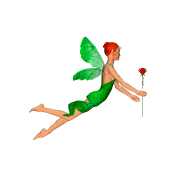 Like how the Dollmaker's Baby Pineapple (against all odds)
is actually growing kind of BIG these days...
The Dollmaker was, furthermore, startled to discover
(in the spot where she just threw some extra dirt and a few old seeds...)
An Alien Armenian Cucumber Invasion!
(seriously... two and a half foot long cucumbers? What?!)
(and they're not finished growing YET!)
yes, amidst the Angel Trumpets blooming, Sungold Tomatoes ripening
Snowflake water lilies glowing, baby pineapple flourishing, Birdhouse Gourds swelling
and Tadpoles metamorphosing...
it's been a lovely, calm, if a tad dry, summer...
Hope all is well with Yours!

Thanks goes out to:
and

Cool Text: Free Graphics Generator
and
Web Counter

Back to Home Page
P
lease notice that you can
Unsubscribe
from this newsletter at any time