The Wee Peeple Newsletter
July 2017

Issue 125




The ClockHead Sisters performing the Dance of the Eighty Seven Veils...
NO! It's JULY!
Time for a
BeltWorks Fashion Show!
Yes, at some point, the Dollmaker needed to see her creations on Human
Oh Definitely, Darling!
certainly require Fashion Shows and Photo Shoots
Instinctively guided by centuries-old Cross-cultural Inclinations extended down through Generations...
Human Ladies gather together (in this case, at Carol's house)
Transcending Time and Space, History and Myth
to participate in the Worldwide Ancestral Tradition of
The Dollmaker needed models of all shapes and sizes
and to her Delight, one of the Models who showed up for the Fashion Show was a Guy!
And there was also a Child!
This opened up another whole realm of Possibilities-
Beltskirts for Men and Beltskirts for Children!
So, for a little girl... the Bo Peep Beltskirt...
A Big Thanks to the fun-loving Models: Terra, Niki, Thorne, Leigh, Patricia, Carol, Joyce, Shaun, and Susan
So then finally the Dollmaker created a Facebook Page for the
Here's the Link: https://www.facebook.com/niagrabeltworks/?view_public_for=497799290562369
and this is the first place where the Beltskirts will be for sale!
This one here -the Jungle Vines Beltskirt- is listed
on the Beltskirt Constructions Facebook Page
Also there is the Beltskirt Constructions Webpage:
http://weepeeple.com/drawer/beltskirtpage.htm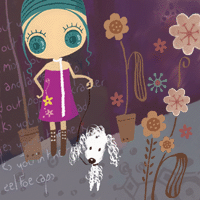 Winning Prizes at the Dog Show!
(while wearing a Beltskirt!)
Ok, Susan didn't win the prizes... it was her dog, Twinkle, who won the prizes
but she sure looked like a Winner in her new Dog Handler's Beltskirt!
(with the five pockets and two pouches built in- for doggie treats, combs, etc...)
Congratulations to Susan and Twinkle!
A Tomato Hornworm Beltskirt Tutorial!
This Beltskirt Style (the Garden Wrapsodee) (hee hee) is easy to make
(with just a pair of scissors and a sewing machine)
Or- The Dollmaker could make one for you, using your own Favorite Tee shirt!
email: bigkandra@aol.com
an Unexpected Discovery in
Roots and Branchings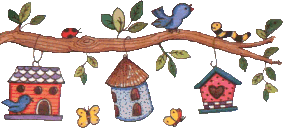 Sometimes the Process leads to a delightfully unexpected utility...

While rolling thick fabrics

in an effort to make gnarly branches and roots..

..when she discovered that

Whole Arms continuous into Hands

could be fashioned

using this "rolling" technique...

..the Dollmaker began to deviate BACK

towards Dollmaking again...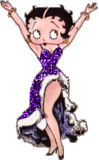 ...in Cydnee's Rock-Painting Parlor...
Stones Have Thoughts.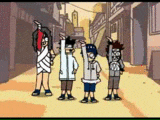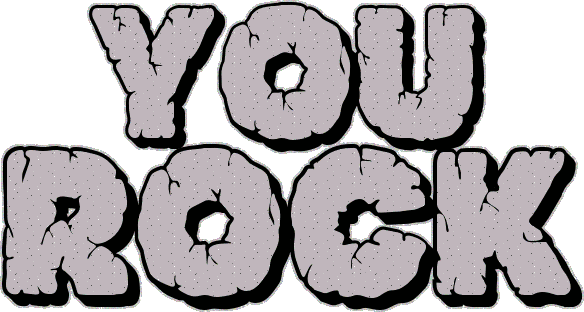 Rock Painting at the Smithville Public Library!
The Dollmaker was invited to lead a Rock-Painting Workshop at the Library this month!
She had plenty of rocks to bring!
Both Kids and Adults totally Rocked this Project!
Two kids brought Pokémon Cards as a reference;
several people referred to imagery on their phones or tablets...
the Dollmaker was impressed with how much thought went into these Rock Paintings!
Meanwhile, the Dollmaker was also asked to display her own Rock Paintings
in the Library Display Case for the month of July! Wow! such an Honor!
It was good to see so many of them all in one place!
Decoupage Rocks!
Here's something else Rockers can try at home...
(this is especially helpful for people who want to participate but think they can't paint!)
Pictures can be cut out from magazines and glued onto the surfaces of rocks!
Embellishments could even be painted around the pictures.
The Dollmaker used regular Elmer's Glue for these-
she will be sealing them with a clear spray.
And then the Dollmaker and friends tried this technique at Susan's house as well...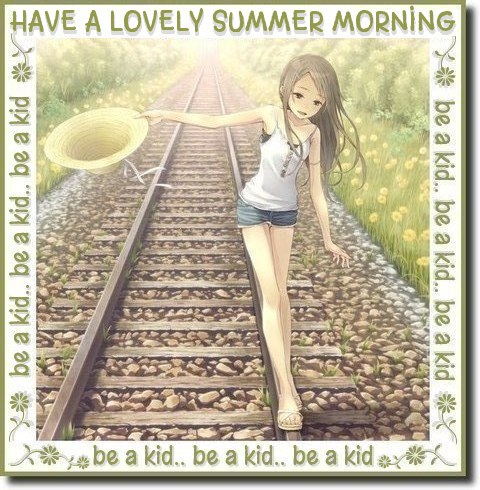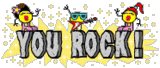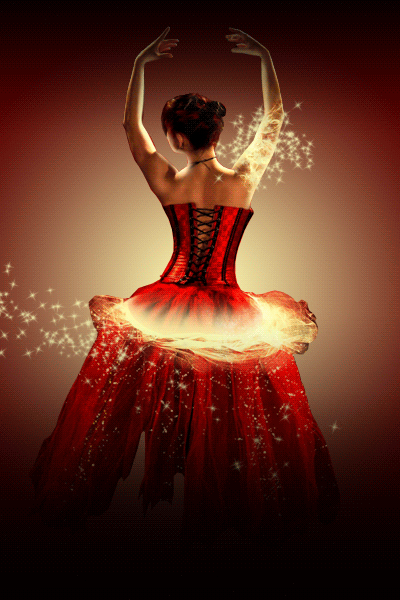 Thanks goes out to:
and

Cool Text: Free Graphics Generator
and
Web Counter
Back to Home Page

P
lease notice that you can
Unsubscribe
from this newsletter at any time