The Wee Peeple Newsletter
July 2016 Issue 113
That Human Influence
Bonnie's Doll Mansion
Elgin, Texas
The pendulum this month swings from No Dolls ...to... Doll Overload!
We are talking about THOUSANDS of Dolls here!
ha ha maybe millions!
...check out the Shirley Temple Dolls in the front row... circa 1934
Oh my! And just look at what is behind the closed door of this Upstairs Bedroom:
Incredible! Dolls populate every room of Bonnie's beautiful Victorian Home- frankly, only a few rooms are shown here...
In the 1920's, Boudoir Dolls
sometimes accompanied actresses and showgirls to gala events...
but most often were to be found lounging around in bedrooms on stacks of pillows...
the Dollmaker easily slides right into this Picture...
Dolls which provoke the Creating of Worlds... they Could BeTravelers- It's the 1920's
and they are waiting and smoking and sitting on the bench at the station...
These are Ladies who wait for busses and trains... they wait for doctors and job interviews...
cramped and nervous yet pert and determined... aware of their own qualifications...
copies of the Women who owned them...
Boudoir Dolls were exotic in that they were intended for use as decoration-
and (unlike baby dolls) were not necessarily meant to be played with...
Ha.
Bonnie's collection is so vast it might have to be covered in more than one issue!
To the Doll Mansion the Dollmaker must certainly Return!!!

A Black Cat and Broomstick Day
in the kitchen of Bonnie's Doll Mansion!
Twisting and Shaping Black Bump Chenille into Halloween Cats...
Binding raffia, broom straw, odd gnarly sticks, shrieking laughter and mad mutterings
for Witch-quality Broomsticks....
(each Broom rigidly inspected by Samantha: a Bona fide Black Cat)
...the Dollmaker's Fall Witches
shall be well and properly accessorized.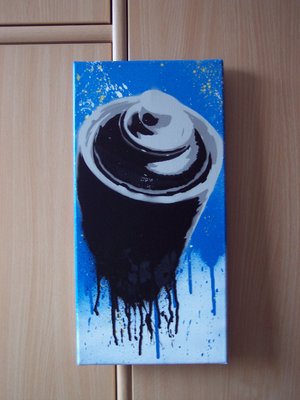 (a spray-on polyurethane coating sort of like a liquid rubber)
works on
plastic, glass, stone, gourd, metal, rusty metal,
Magic Sculpt modeling compound, shells, ceramics, wood, barnacles and plastic..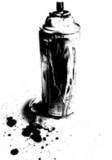 From time to time, like most people,
the Dollmaker feels compelled to 'branch out' a bit...
forthwith to boldly cross the borderlands to a realm
less 'Realistic' and more
"Stylized"
blissfully free of the constraints of contrived realism
(like "Warrior with Nail-Belt" here...)
...and the theatrical ...Knave with Bird Mask...
Getting ready...
(TRF is coming.)
Doll Constructions are emerging in great profusion!
hmmm... BUT...
Are These really Dolls?
Constructions, yes. Dolls? Not so much...
ok, then... Just What SHOULD the Dollmaker call her Art Form?
Anthropomorphic Creations?
an·thro·po·mor·phic... meaning- having Human characteristics-
Like the Back-up Singer.... and ...The Singer
"Their songs really pack a punch!" -Cydnee White
In this stand-alone Assemblage one can discern the Human Influence.
Sticks and Scraps

...unfettered and under

Human Influence...

she's a Head of her Time!

(groan...couldn't resist)
A Fool of the World...
Nowhere is Everywhere.
the armored FEY have something to say
They
do not consider themselves Human...
Nevertheless, the Dollmaker consistently Personifies Nature:
Humanizing rocks, sticks, fabric, gourds, ping pong balls etc...
so Human Characteristics do "pop up" from time to time...
...inevitably, though, it has been the Dollmaker's experience that
Human Characteristics can and do morph-
detouring quite suddenly into Semi-Human Characteristics...
and, frankly, finally, more and more often-
stretching on down into- Not-so-Human.
at this point, deviation from "Human Characteristics"
and even "Dolls"...
is complete.
\
Owl Characteristics have been known to
exert mighty strong Influences...
and Cats shall dominate. (so, there's that.)
but at least the
Are really Dolls
with good old-fashioned Human Characteristics...
Modern Peasants find Artful Solutions using sticks and scraps...
and the Pocket Peasants...
One Doll.
so- in the end- this Greenman Wee Man has the dubious distinction of being
the only actual recognizable Doll made all month...
and even he harrumphs at being called a Doll!

Breaking News from the Wee Peeple Renaissance Festival Garden!
-a Mountainous Makeover-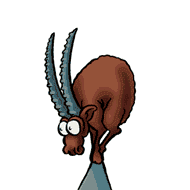 Remember the days when you could SEE the Wee Doll Mountains?
yes, the Doll Mountains got a serious haircut... long overdue...
Thank you John!
The old pond was overgrown and all but invisible
to everyone except mosquitoes looking for a breeding hole...
It had a crack in it and lots of nasty old muck.
The Dollmaker promptly decided to fill in that Pond,
open up the surrounding fence in two places and make a
sweet little Garden Pathway
winding through the Wee Doll Mountains!

The Dolls will sparkle and shine, posing happily upon their stone pedestals once again
enjoying Mountain Vistas and beckoning to all Visitors
who will actually be able to Reach the Dolls on display!
(previously it was the Dollmaker's job to leap over the fence to retrieve Dolls situated in the Mountains)
Jollystockings!!!
The Century Plant's Grand Blooming
is nearing it's end...
The lowest branches bloomed first, and then died first
now the topmost blooms are wilting too
and the stem is brown instead of green...
What a blessing this has been
to observe this regal Giant throughout her entire Bloom-time
which, so far, has been three months now!


Thanks goes out to:
and

Cool Text: Free Graphics Generator
and
Web Counter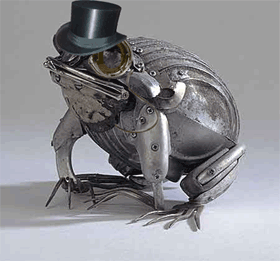 Back to Home Page

P
lease notice that you can
Unsubscribe
from this newsletter at any time