The Wee Peeple Newsletter

January 2020 Issue 155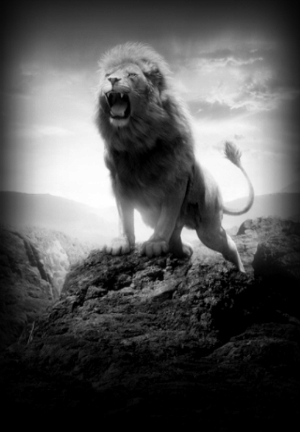 and This time...
the Dollmaker had pretty much firmly decided
that she was going to take a
full month off from Dollmaking...
hahahaha
right. January rains whispered during daylight hours...
Nineteen indulgent days slipped by... under the spell of...
well... the Joy and Art of Deep Cleaning the House...
...but then...
on the 20th day of the month...
This Happened...
A Doll so Tall
it made the ordinary sized dolls look like Lilliputians...
A Doll almost 3 feet tall!!!
Not the Dollmaker's Tallest Doll Ever, but close..

In fact, there were only about a dozen made, but
the Dollmaker's Tallest Dolls Ever were
the "Dolls of the People You Know"
made in the late 1970's while living in Austin, Texas:
Yes, Back in the Seventies,

Life-Sized (or near-life-sized) Dolls

had a Purpose!

Their Purpose was: to lounge around in armchairs

propped up with books under the glow of a reading lamp

pretending to be the "Occupant of the House"-

-awake, alert, at home and presumably capable of

fending off prowlers...

(This might work if the Three Stooges were the Prowlers... ok, just sayin..)

(...and as one might expect... in the Texas Version of this scenario

the Doll holds a shotgun...)

Anyway....

now, it has to be understood that the somewhat

unnaturally Tall

"Dolls of the People You Know"

were 'Utilitarian' Dolls...

a sort of.. "Theme" ..at the time

(presaging the onslaught of "Themes"

which was to drive the Dollmaker to distraction years later..)

...Tallness could also have occurred

in the early 1980's when

the free-standing Wee Peeple Dolls

sometimes wore children's boots...

which would make those Characters - "Taller"
This sort of thing - Tallness - was kind-of otherwise Avoided
by the Clan of the WEE Peeple!!!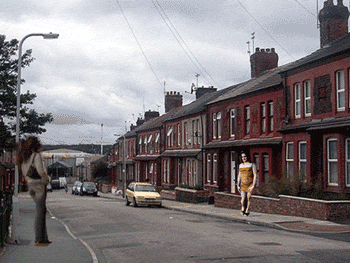 So Anyway, this New Doll, all Tall, square-shouldered and stately...
immediately seemed to emanate a certain "Jungle Sensibility"
and combined with the Dollmaker's recent digress into "witch doctors of Timbuktu"...
became the small crack which soon split open the Pinterest Floodgates divulging Hundreds of
Shamanic styles, patterns, fabrics, fringework, beadwork, and
an utterly fascinating variety of Tribal Talismans sewed right into the garments..
The Dollmaker would need hundreds of Dolls to showcase All these Fashions!
She says: That Shamanic Energy is really quite compelling...
Enticing Research! Instinctual Stalking! The Shamanic Garments were so- well -Magical-
that the Dollmaker, with Formidable Intention, wanted to make a Doll for every outfit...
so that wasn't happening, but she
Was able to streamline the process by going with Two-Dimensions...
..starting with a Gypsy Spiritualist Wall Art Doll...
Mommie Fortuitous
(whose outfit is now screaming to be adorned with magical talismans... )
uh- a note about that... one must be reasonable about Magical Talismans
seeing as how certain really authentic Talismans, such as the Mongolian Spirit Mirrors,
are thought to be open to being possessed by the Spirits of The Dead...
(and frankly, the Dollmaker would just as soon leave The Unpredictable Dead out of this...)
(...so anyway this is about to get real interesting...)
always a new Challenge...
Once more... from out of the wreckage comes: Wreckage Art!
The Escape
(made with burnt Drawer Handles - under the influence of Shamanism...
note how the handles appear to float mysteriously above the wood...)

so...
what WAS the Dollmaker up to during those first 20 days of January?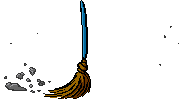 (It's pronounced Fung Shoy and it means Wind & Water)
She was Feng-Shui-ing her whole house.
...with the Dollmaker, it would never be just De-cluttering...
It's
...oh yes... she Placed and re-Placed almost every single thing in her home...
Guided by... Cardinal Directions, Elements, Animals, Mythological Beasts, and Colors
AND her "Intuitive sense" as to "What Felt Right".
Symbolic Animals! Mythological Beasts! Vacuum Cleaning!
So in the Beginning, starting with the Simplest Symbols to comprehend:
Broom, Dust rag, Vacuum cleaner...
Ok, after that Beginning... the Dollmaker tackled the real ancient symbolism...
by painting a small Tiger - White - for the West
moving a gigantic Partridge that looks like a Red Phoenix over to the South
finding a Green Dragon in a hatbox to go in the East...
and making a Rock into a Black Tortoise for the North.
And she was pleased.
The Main Auspicious Animals had alighted upon their respective compass points.
and All was Well in the World.
But it was the Black Tortoise representing the North
which started
The idea of a Mountain known as
"The Black Tortoise"
occupied the Dollmaker's imagination...
she could see a large painting! ...on her North Wall...
and so was launched a series of studies for
"Tortoise Mountain"
Rain - January 2020 - The Mountain Studies
waking up to dense fog...
mists like wraiths enclose and subdue
mighty Mountains...
she didn't leave the property for many days..
not to visit, not to go shopping... not for anything!
around her gardens she did walk.. a bit...
only to furtively scurry back
to Painting
that she might boldly strike again... with renewed vigor!
and this went on for 20 days- and many nights-
When she ran out of fabrics and paper to paint on,
she painted upon the sides of boxes... and the tops of boxes...
and on scraps, notepads,

paper towels and smooth rocks...
Holding her breath, Watching the Masters
demonstrate Chinese Landscape Painting on You Tube
Highly Enlightening
as to both Technique and Motive!
https://www.youtube.com/watch?v=wETQY4PDlVA
One thing she discovered was that
Chinese painters would purposely use raggedy paintbrushes!
They even cut their brushes to make them irregular...
for a jolly time slashing, rolling, dragging, now wet, now dry-
brushstrokes striking forward, backward, sideways...
now heavy-handed- now faint and wispy-
carefree, fresh, joyful, spontaneous strokes
perfectly delineating the natural lines and shadows between boulders
yet,
ready in a nano-second to strenuously hold back-
to stop abruptly
to allow the Grand Sacred Emptiness
to breathe through the composition.
(and that's the part the Dollmaker dreams to get right)
This Tortoise Mountain started out light but became heavy with the addition of color...
It is what it is, but it has no mysterious 'atmosphere' pervading the composition...
a Chinese Landscape Painter
will see a monumental Mountain range
as Dragon vertebrae- a Dragon Spine...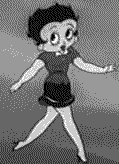 She eventually did leave her house... for food!
meanwhile also buying some
Watercolor Paper...
and these days... she can feel the difference...
...like she might just actually be "getting it"...
the Art of Nada.. the Ultimate Yin...
...that space which must be left blank...
so.. at the beginning of another Decade
in the depths of Winter
the Dollmaker has retreated
to Mountains made of paint
and Spaces
made of white paper.