The Wee Peeple Newsletter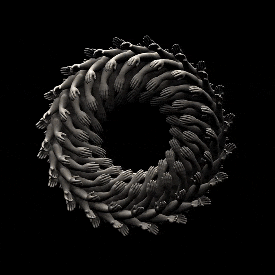 The Treacherous Rogues of Europe
Parodies of Portraiture
In 1927 this rebellious Frenchman made Portraits from seashells and plaster:
Pascal Désir Maisonneuve

(1863-1934)

Shopkeeper, Shell Artist, Mosaicist, Outsider
Parodies!
At the age of 64, Pascal-Désir Maisonneuve, for reasons of his own,
suddenly started a series of fifteen Portraits made from tropical seashells
which poked fun at or ridiculed politicians and monarchs from various countries.

He entitled his Series of Shell Portrait Parodies:
"Les Fourbes de l'Europe"
"The Treacherous Rogues of Europe"
<"center">
with no formal training in Art
but "possessed of an expressive impulse"
Maisonneuve was an example of an
...one who is blithely unconcerned with-
or even completely Unaware of-
the Affectations of traditional, classical, fashionable or trendy Art, past or present.
Using only shells

Maisonneuve pretty much

nailed the Portrait of Queen Victoria!

He also portrayed the Chinese; Emperor William II;

the Teuton (French term of abuse for the Germans)

and the Tartars (Turkish).

The Tartare

Queen Victoria (1927)
(at its most general) the work of Self-taught Artists...
(and at it's most specific) the work of... the Self-propelled Deranged...
In fact, "Outsider Art" derives it's classification more from the artists than the art.
While other genres, like Abstract Expressionism or Cubism,
denote a specific set of aesthetic guidelines or artistic traditions,
the label
reflects more the life story and mental or emotional aptitude of the Artists themselves.
Faithful. Ingenious. Unfettered...
Angelo Meani
At their most Undefiled, those labeled as
have little or NO contact with the mainstream Art World or Art Institutions...
(...but Orphanages, Prisons, and Mental Institutions, oh yes.)
Madge Gill
Madge Gill. London. 1884-1961.
Due to the embarrassment of her illegitimate birth she was hidden away until she was 9 years old,
when her mother (still alive) finally just committed her to an Orphanage
whereupon she was shipped to Canada as part of a child-labor scheme, and put to work until age 19.
Later, back in England, she became very ill during childbirth (a stillbirth) and was blinded in one eye. So, whoa- she had a glass eye!
Upon recovery, she began to experience delirious trance-states
and started drawing thousands of pale faces of nameless women, often in the dark.
She led Séances and claimed her hand was 'possessed' by Myrninerest, (My inner rest?), her spirit-guide,
whose signature appears on the drawings.
"Folk art - Outsider Art - Art Brut -

no matter what you call it,

the work of self-taught artists

has fascinated doctors, curators, and other artists
for the past hundred years.

Inspired by a vision,

these artists are often driven by obsession to realize their ideas

using makeshift methods that might seem illogical

but end up leading to profound works of art."

means

Raw Art

or

Rough Art
Art Brut is visual creation at its purest - a spontaneous psychic flow from brain to surface.
In the 1920s, Elijah Pierce,

a barber, preacher, and visionary Outsider

just up and began

carving and painting wooden panels

to illustrate his sermons,

believing that his creative ability was a divine calling.

"Mr. Pierce used his art as a vehicle to teach moral lessons," explains Nannette Maciejunes, executive director of the Columbus Museum of Art.

He even prayed before he started carving

so that he could reveal the story inside the wood."
"...his prolific outpouring included nearly 25,000 pages

in Wölfli's 45 books

(with their 1,600 illustrations and 1,500 collages)

plus an estimated 900 single-sheet drawings."

In a lot of

the space is completely filled with detail.

this is sometimes called

horror vacui

from the Latin

"fear of empty space"
whose own inclinations towards artistic Deviance

led him to coin the term:

Jean Dubuffet collected thousands of works,

works which bore no relation to developments in contemporary art

and yet were the innovative and powerful expressions

of a wide range of individuals from a variety of backgrounds.

Parodies of Portraiture

by Jean Dubuffet

Dubuffet collected the art of "unknown geniuses"...

Untrained, unschooled and uninfluenced by the art world...

He resonated with the art of children and the mentally ill, and did much to promote their work, collecting it and housing the huge collection in the

Art Brut or "Raw Art" Museum

in Lausanne, Switzerland

"Raw Art" Museum in Lausanne, Switzerland

It is interesting to note that Jean Dubuffet bought nine of the fifteen

"Treacherous Rogues of Europe"

as soon as he saw them, for his

Collection of Outsider Art

housed in the museum in Lausanne
Unassuming and Unsullied
oblivious to the pretensions
of trendy art galleries, the epochs of art history, or the desire for commercial success
Art by the people, for themselves..
so...
well.. THAT sure resonates!
haha... right!
As diverse as it is, Outsider Art has still somehow emerged as
a successful art marketing category
(ha. ..and this surprises... Anyone?)
yes, in fact...
there exist Outsider Art Fairs
and regularly published journals dedicated to
the Outsider Genre
so, somehow the "Outsiders" are now IN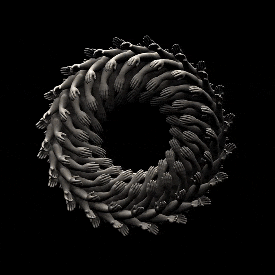 How can the Outsiders also be the Insiders...? (well, it's mathematical...)
But not to worry...
Spokespersons for the Outsiders, knowing themselves now on some level to be... IN..
are taking issue with the very term "Outsider" -(saw that coming)
preferring to be known by the more florid and less marginal term:
Visionary.
LOL oh well, so.. Outsider Art..
with it's roots in Insanity...
nevertheless
is now considered to be... a Thing.
...a powerful global force unraveling the edges of what is touted as Art...
inclusive of all Artists who are compulsively Self-taught
but not necessarily Completely Insane! heehee hoho haha
so...in the Spirit of ebullient Self-propulsion through Uncharted Waters...
the Dollmaker's latest blithesome inanity...
Deviant Doll Construction
now upgraded to ...a Thing.
Bewilderingly Hardcore, phantasmagorically Deranged,
injudiciously Proud, & mortifyingly Outspoken...
Goes by the name of TACO. Taco Hell.

Goggles.

Born for Deviance!
"You could improve anything- even a paper cup- with a rudimentary pair of Goggles!"
claims the Dollmaker.
| | |
| --- | --- |
| | yet...the White King was NOT Amused! |

The Dollmaker's burned-out Storage Units - where Outsider Art now thrives...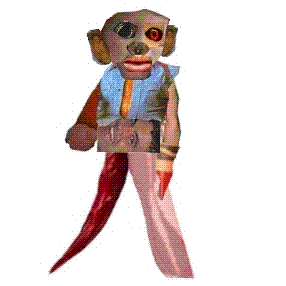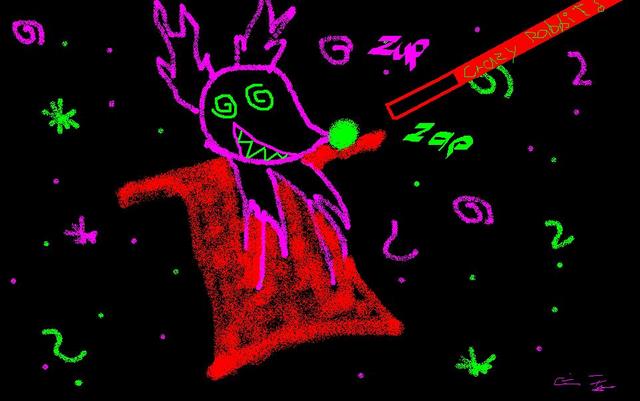 P
lease notice that you can
Unsubscribe
from this newsletter at any time