The Wee Peeple Newsletter
February 2020 Issue 156
Figure Studies...
putting people into the paintings
using a clever little painting technique
named after a vegetable..
the "Carrot Method"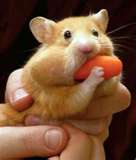 Using a single point for the head
and a single brushstroke downwards for the body
taper to a point (or two) at the bottom..
Add a shadow to anchor the figure to the ground...
and that's it.
(the addition of arms, color, etc. is optional)
"the Way of the Carrot"
Figures that are deceptively simple
yet 'make the point'...
(hee)
and
People in the Painting
are jolly Useful in visually communicating a Sense of
Scale...
(...which, in Mountain Painting- is kind of - everything!)
...even tiny Figures in a painting can affect the perception of the space...
and for those "drawn that way"- there are some good You Tube Videos:
On the Carrot Method
as taught by these Carrot Method Masters:
https://www.youtube.com/watch?v=1Rs_EyrZ6z0
https://www.youtube.com/watch?v=qPufWHc6r28
Advanced Carrot Making:
https://www.youtube.com/watch?v=dA80ZtEZuPs


The slyly Irresistible Insinuation of Mountains
agitating the Dollmaker's already burgeoning "Rock Consciousness"
was noted to have
escalated significantly throughout the month of February...
although heaven knows- her Imagination Alone
could supply Sheer Towering Cliff Faces, expansive Lonely Planet Vistas
and Monumental Angular Formations barely visible through ghostly mists... ad infinitum...
Still... vague notions persisted- of Travel- to some remote "Canyon-lands"
in search of Inspirational Grandeur- before which yon easel might be assembled-
and Live Painting could commence...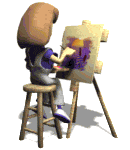 YET- as with the proverbial "Fool on a Journey"...
the Substance of the Dream turns out oftentimes
to be more readily available
than at first imagined...

...it turned out that the Dollmaker didn't have to go as far as
New Mexico, Arizona, Colorado, Grand Canyon, Red Rocks National Park,
Bryce Canyon, the Ozarks, Andes, Alps, etc etc.. or any other faraway places...
why, when there were very decent cliffs eroding away
right around the corner from her house!
...along the Colorado River, Bastrop County, Texas...
So.. the Road which led up the steep hillside
was (more or less) Closed (to the faint-hearted) due to
you guessed it- Erosion...
a Good Thing for the Painting Mission... (no traffic)
but, having no easel with her at the time of this discovery...
The Dollmaker did the next best thing...
while John figured out a way to get his car around the sinkhole..
she trekked up the Hill
and took lots of pictures...
Note where John's car is Now! King of the Hill! Sinkhole be damned!
right! Adventures in Painting!!!
Bringing the Mountain on Home to Mama...
perhaps causing the astute reader to wonder...
uh- Did any Dolls get made this month???

wellll..... sort of..... not exactly...
ok, no.
One day the Dollmaker was staring off into space when a jar of
CORKS
attracted her attention
improbably triggering
one of those rare Intuitive Flashes
instantly Striking! Home!
A bona-fide straightline Cognitive Jolt from Beyond the Pageantry!
-The Complete Vision- from Start to Fini-
on How to Create
What? What>>>?
Oh my! What will the Universe think up next?
...Strange Caprice abounds on This Planet! just sayin...
"The pendulum of the mind oscillates
not between right and wrong,
but between sense and nonsense."

- Carl Gustav Jung
It's ART BRA Construction Time Again!
for the Charity Event supporting Women with Breast Cancer
known as:
Once again the Dollmaker doubted that she was going to get involved,
and the next thing you knew, she was shuffling out the mannikins
and strands of beads were whipping through the air like the Last Stand of the Knights of Momus...
she claims that her main motivation
was simply that she
"..wanted to work with beads, somehow, this time.."
she also maintains that the "fringe idea" just "popped up out of nowhere"
So much for noble causes.
although this year's Art Bra is admittedly a little "tame" and "understated", somewhat bland...
ok actually kind of ordinary and maybe even downright Boring.. for the Dollmaker-
(she could go SO much further outside the box, really...)
still, it's flattering on a live model, fun and reportedly comfortable to wear....
so that's all good...
But the best part was
Oh, the PhotoShoot was Lively indeed!

Thanks to Carol's Modeling Sensibilities...

It was a whirlwind- scarves, necklaces, headbands, sunglasses, and hats flew, as Carol and the Dollmaker threw together

Fashions which would never have Titles such as:

"Sparkle, the Urban Cowgirl"

"Fun Times on Your Harley"

"Where is my Gypsy Wife Tonight"

"badass Queen of the Nile riding two crocodiles",

"Helen of Troy's cousin coming from California" OR

(with seven veils)... "One Magical Evening in Persia"

must digress now...

Anyway, the Dollmaker will submit this, her latest

to the Breast Cancer Research Center

and perhaps it will be chosen to be worn in their

Gala Runway Show in June...

and entered into their Silent Auction..
Meanwhile, it's already been gangs of Fun...
See the full Photo Album on the
Wee Peeple Doll Construction Page on Facebook
https://www.facebook.com/KandraNiagradollmaker/?eid=ARCth9ob87JYeLGKlBKfZtuxo0Exn4srqoVavQrKZ5C9kySnRafgHrWbJY0hNjXr5weaY4ZGx8Ol0HeE
Vision Quest
all the Dollmaker wanted to do was

work with Beads for a while...

...like beans or seeds, they grow..

and the power in the Beads

spun out a human form-

to use as a vessel

Medicine Woman, it looks like...

her sacred duty:

to carry the Beads.

and the Dollmaker swears

it happened just that way.

Well, Mommie Fortuitous

the Gypsy Spiritualist Wall Art Doll

who demanded to be adorned with magical talismans, patterns, fabrics, fringework, beadwork, and an utterly fascinating variety of Tribal Talismans sewed right into the garments..

did finally get her way

but she was like-

"Did you forget something?

Where are my Bone Rattles?? Geeze!

...and my Flying-herb pouches, Beetles

and what about my Scorpion tails and..."
Medicine Women
~creating sacred space~
so
no dolls,
but...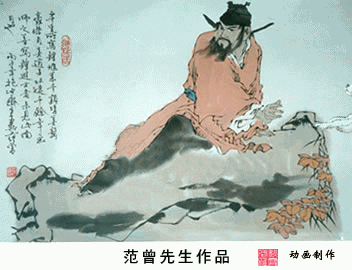 Thanks goes out to:
glitter-graphics.com
and blingee.com

and

Cool Text: Free Graphics Generator
and
Web Counter
Back to Home Page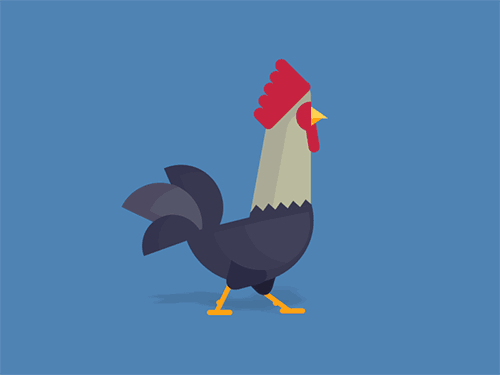 Unsubscribe
from this newsletter: