ah yes... The Dollmaker is filled with relief and gratitude
for the incredible Good Fortune of getting through TRF
unscathed by Firestarters, Murderers, Vandals,
and oh yeah the Corona Virus (no faire has opened since March)...
...so began, survived, and ended the
but not before

..that masterfully Devised Three-Day Shopping Stimulus to Stampede...
Opening with the brilliant and cunningly contrived
Maniacal BLACK FRIDAY:
and so... "Opportunity" struck again!
And the Dollmaker once more dutifully packed up her Thanksgiving dinner
and headed for the
...where "Christmas" was in full swing...

the Dollmaker is like: "We DID IT! YAY!"

now then
Remember when Cydnee bought Michael's first "Party House"...?
...nothing like a first Christmas in a Doll's new Home... sigh.. so sweet.

Wee Peeple Dolls celebrating elegantly at Maritabeth's house!!!
the Dollmaker always loves photos of the Dolls at Yule time...

...when the Texas Renaissance Festival ended,
the Dollmaker really got busy-
posting pictures Online of the Dolls she still had
And many Wee Peeple Dolls shipped out to become
Christmas presents!
Her "Holiday Sale" and Special Orders
kept the Dollmaker busy for most of the month of December...
at which time she found she needed to order more
Shipping Boxes
...in various sizes...
and while she was at it,
she ordered new tote bags for the Doll Shoppe too...

...how things got really strange in a very short amount of time...

...how, suddenly,
became
and
became a Thing people had to figure out how to do

the hammer came down on Sherwood Forest Faire in it's 3rd weekend.
Shut down. And for the next 8 months no Renaissance Festival dared to open...
Blindsided by Worldwide Pandemic.
so.. as the astonishing Role of Toilet Paper
rocked the civilized World...
...the Dollmaker, like the Fool on the Hill-
watched that World spinning round.....

and around April or so...
she stopped making Dolls for a while
in favor of
right. somewhat of an understatement to say that
Masks were big in 2020...
and while Mask Wearing
became the most controversial issue of the century
spawning disgust, disputes, disillusionment,
and eternal disgruntled discussion...
the Dollmaker found a path through the chaos,
and responded in her own way... as usual.
so... in December it seemed like a good idea to make an
Art Mask Calendar...
she had enough photographs, for sure!

and while she was collecting pictures from files,
she went ahead and made that Calendar she intended to make...
the one with the Paintings and the Dolls:

Nowadays the Dollmaker has been spending a lot of time outdoors-
gathering roots, twigs and branches
and lashing them together using twine and ripped fabric strips
fashioning these little "Spirit Houses"
(see You Tube! - on how to build a tripod)
as well as acquiring an understanding
of the peculiar (pyramidal) power in the design...
these types of constructions are simple and quite ancient, possibly dating from
Megalithic mound-building cultures- a fascinating study-
The Dollmaker does not know where this is going (does she ever?) but...
they ARE getting bigger...
meanwhile- Yard Art!
?
...coming up...
what will the Dollmaker be doing with these luscious locks
next year...
like.. tomorrow...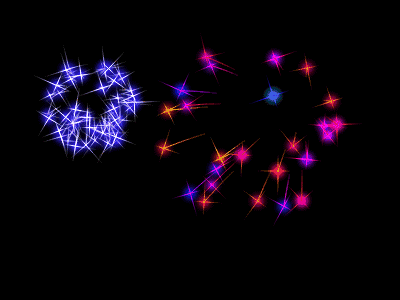 ..and so ends the year of the Dollmaker's

Right now the most Fervent Worldwide New Year's Wish
is for 2021 to be Better than
Here's to the beauty that replenishes your psyche
and the symbols that consistently restore your balance!
Back to Home Page
Thanks goes out to:

Cool Text: Free Graphics Generator
and
Web Counter