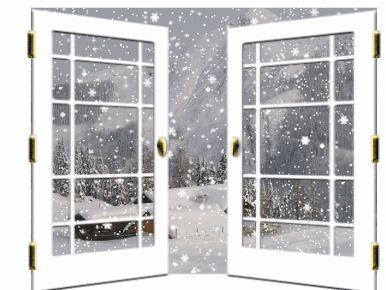 December 2017 Issue 130
SNOW in Smithville, Texas!
On the night of December 7th, 2017, the Dollmaker, tucked away in the cozy hamlet of Smithville (Texas), was snowed upon!


Pretty amazing!
Not long after that, On December 8th and 9th
suddenly appeared on tables in a yoga studio- right near the free food and wine- at the

...A small juried 2-day show-All Local Artists! What a Delight!
and then... that Saturday night...
there came the
right down Main Street, right past the
| | |
| --- | --- |
| | in Bastrop, Texas |
The Dollmaker really enjoyed this [very nearby] little venue.
Good food, talented Artists, Friends old and new, Easy loading, decent sales, great Trades!
She would do this show again next year.
And as the Holidaze drew near...
Wee Peeple Christmas Dolls leaped from boxes and took their positions
on mantles, dining room tables and in trees....
and so was the Season Saluted.
Collection of Nadalyn Larsen
Sherry's Healer Doll

Angels, Wise Women and Healers

Collection of Lisa Durham

Evergreen Doll... collection of Whitney LaGasse

Elf and Santa Painting... collection of Sandy Tagliavia and

Woodland Santa... collection of Rachel Foust Gibson

Grandfather Frost, Father Christmas and a couple of Elves

Wee Peeple Christmas Collection of Sue and Steve Hutto

Tree Topper

...from the Christmas Collection of Cydnee White

Grandfather Frost

Collection of John Rodriguez


Inspiring! Exhilarating! Adorably Wacky!
such Freedom of Expression!

Constructed from fabric scraps, nails, crushed bottle caps, tangled thread, buttons, zipper parts, tiny printed words and random odd bits!

Ms. Mizzy brought her Characters to the

where the Dollmaker saw them for the first time

and fell in love! (she now owns five)

including this Krampus character...
Krampus stared disapprovingly at the month of December...
ah well, someone's got to punish the Naughty Ones, eh? might as well get to it...


a Retrospective... yes, folks, it's been
a Year of Deviance

Dollmaker Deviance started pretty much right away in
with the "What's Up PussyHat" Dolls...
(a strange compulsion, for someone who doesn't own a television, avoids politics, commercials, crowds and news...)
but this was only the beginning...
Not long after that, quite suddenly, a truly Sweeping Deviation took hold...
and the Dollmaker became single-mindedly devoted to
became an all-consuming wildly Deviant obsession for three months!
but in June...

the Dollmaker discovered the

and the tide turned again in a daring Departure

from Soft Sculpture itself! From Fabric... from Fabric Doll Heads!
but then... Over the Summer... the Dollmaker's Attention was Diverted once more to
Painting on Rocks!
Rock Painting [and Rock Hiding] became a "thing" Nationwide...
and the Dollmaker and the Smithville Library got right onboard!
She even created the Let's Rock Facebook Page
here's the link if you want to join the group!
https://www.facebook.com/groups/1015526891911558/?ref=bookmarks

Certainly added to the list of Deviations and Derangements of 2017 and
Occupying ALL of October and November, would be those
Nine Outlandishly Themed Weekends spent at
And, just as the Year was about to end,
that's when the REAL Deranged Dollmaking Began!
(inspired by the Mizzy Style! ho ho ho)
The aberrant Holiday Deviance Doll Collection!
...as we all know, Holidaze are the perfect times for
entangling overburdened dysfunctional cross-eyed PartyElf-style Deviance!
yes, when the Bell tolls for Sanity...
yet Holiday Lunacy once again prevails...
The Dolls of Deviance will fit right in.
Veronica
will not put up with the antics of those two old fools!
She is like: That Ain't Jingle Bells!
And Keep your Mitts to yourself, Jollystockings!
Geesh, She is one tough gourd-headed broad.
Wreck the Halls with Boughs of Folly!!
"At the End of my Wits"
also works as "horrified", "singing" or "shouting a warning"
OH Holey Night!
...experiencing a happily Unhinged Delirious Proclivity for Caroling...
Joy to the World! Belt it out baby.
So, it would seem, in Retrospect, as she gets older,
that the Dollmaker spends more and more time
Deviating from the Familiar...
This is likely to continue...

Thanks goes out to:
and
Cool Text: Free Graphics Generator
and
Web Counter

Back to Home Page

P
lease notice that you can
Unsubscribe
from this newsletter at any time