The Wee Peeple Newsletter
Yes, that Last Weekend at the Festival sure was a doozy.
(as you recall, a Three-Day Extravaganza celebrating Thanksgiving, Christmas and
It's-NOW-OK-to-start-Shopping-for-Christmas Day)
Indeed, no doubt
a plot to extract mind-bending enthusiasm from Compressed Celebration.
Yes, good vibes were definitely being emanated...
..introducing the Dollmaker's latest Steampunk Invention:
the "Positive Energy Emanator"
tested on these people here....
then again, a very pure Positive Energy was Emanated
through Friendly Trade Agreements with other Fiber Artists...
So... a strange time was had by all and
Goodbye for now...
And onwards... deep into dark

...upon a new Adventure...
did enter a fun Christmas Show!

Sponsored by the East Austin Handmade Arts Market...

What a sweet little venue this was.
Held at Soma Vida... a Yoga Studio in East Austin!
The Dollmaker wishes to thank her good buddies: the Johns
who not only helped the Dollmaker loading in and out, but were of invaluable assistance to
the "Free Beer" Folks...
and Thank you to
the Soul-cool Austin crowd
who showed up and bought dolls!
...as the weather shifted from the 80's on Saturday
to the 40's on Sunday...
ah yes...
...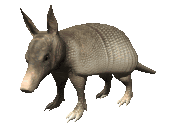 Seeing friends, buying gifts and listening to great live music...


"memes"....
hmmm, the Dollmaker thought....
"hey... anyone can do this..."
(uh-oh)
...so... she added what she considered to be
pertinent Text
to
photos of the Wee Peeple Dolls... and came up with:

Wee Meemes could appear on postcards, calendars, and even
as children's book illustrations...


so... Last month it was:
Sculptural Cat Paintings... a feline phenomena!
This month it's a
Sculptural Dog Painting! (a Corgi phenomena.)
Ms. Karma, Muse for a Corgi-loving Dollmaker.


and lastly, the Dollmaker got to spend Christmas with darling daughter Shannon
who is still recovering from a back injury. Heal well, Shannon.
Croco-nanas
are a cross between a crocodile and a banana,
in case the reader did not know that.
The Dollmaker has wanted one for years! This Christmas, after she unwrapped THREE Croconanas...
all the rest of the Croconanas in the household started showing up...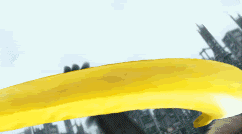 Ours is not the task of fixing

the entire world all at once,

but of stretching out to mend

the part of the world
that is within our reach.

Any small, calm thing
that one soul can do

to help another soul,

to assist some portion

of this poor suffering world,

will help immensely.

-Clarissa Pinkola Estes

(author of Women Who Run with the Wolves)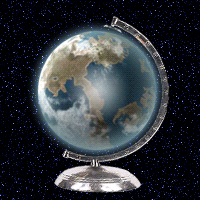 Thanks goes out to:
and

Cool Text: Free Graphics Generator
and
Web Counter

Back to Home Page
P
lease notice that you can
Unsubscribe
from this newsletter at any time

Soul on Deck

My friends, do not lose heart.

We were made for these times.

...........................

When a great ship is in harbor and moored, it is safe,
there can be no doubt.

But that is not
what great ships are built for.

-Clarissa Pinkola Estes

..................................

I have heard from so many recently

who are deeply and properly bewildered.

They are concerned about the state of affairs

in our world now.

Ours is a time of almost daily astonishment

and often righteous rage over the latest degradations

of what matters most to civilized, visionary people.

...nevertheless...

Regarding awakened souls,

there have never been more able vessels in the waters

than there are right now across the world.

And they are fully provisioned

and able to signal one another as never before

in the history of humankind.

Look out over the prow;

there are millions of boats of righteous souls

on the waters with you.

Even though your veneers may shiver

from every wave in this stormy roil,

I assure you that the long timbers composing your prow and rudder come from a greater forest.

That long-grained lumber is known to withstand storms, to hold together, to hold its own, and to advance, regardless.

http://www.grahameb.com/pinkola_estes.htm

-Clarissa Pinkola Estes

(Author of Women Who Run with the Wolves)