The Wee Peeple Newsletter
August 2019 Issue 150
a Rock Art Sculpture Class for Kids (8-12 years old)
A Summer Camp
was created by the Resourceful Ladies of the Smithville Public Library!
Their week-long program featured practical classes in Gardening and Cooking and
included an Arts and Crafts Class taught by yours truly, the Dollmaker!
Using her old favorite:



The Dollmaker is once again studying methods for Spirit Animal Construction..
believe it, there's a long list of Spirit Animals people would like to see in the Doll Shoppe...
She opened up the Medicine Animal Book to the Wolf Page and started there.
According to the text, the Wolf represents The Teacher.
The Dollmaker figured she represents The Student.
ok, Catpeeple

have begun to grin.

Why is this?

well, Nobody knows..

but there is speculation that they do see disembodied entities-

of course they could also just be pretending to see invisible beings hovering up by the ceiling
just to mess with you...

at this time only

One Spirit Wolf is finished...

the Dollmaker predicts that there will be

many more this year.

(the past record of one.. or two.. a year..

is kind of easy to beat- just sayin...)
no, but really...
a Pack of at least five more Spirit Wolves is already in progress!

so, yes, folks, once again it's
Getting ready for the Big Show coming up soon
~ the hunting and gathering of Dollmaking supplies has begun ~
- Doll pins (physiologically different from "clothespins") are for Fairy Dolls -
Bamboo canes can be for Mushrooms
but they are primarily used for the new
So one morning the sturdy little Dollmaker sallied forth determinedly
about a foot and a half into a local bamboo jungle
to harvest her 15-20' quarry.. and load it all up into her car...
seven hours later the canes were all trimmed and cut into usable
and the Dollmaker emerged, covered with sawdust, but triumphant...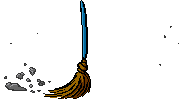 so... it's just a matter of TIME now...

right on Time...
have TIME for YOU!

Experimentalism

holds that the way to Truth is through Experiments....

...the flowers looked like Doll Hats...

ok, the dead shriveled trumpet forms hanging upside down-

with a little "resurrection"

looked like they COULD BE

Doll Hats...
It's marvelous what a little polyester fiberfill can do for an old flower's shape..
also a little Mod Podge painted on helps and some streaking of hot glue to keep the shape...
Painted of course... but some folks just like the natural color...
and Voila! a hat from a real dead flower!
a Day of Rock Painting!
Rock Painting- always more enjoyable with friends!
In Leo Time.
The Dollmaker's Birthday Month! uh-oh!
and you know how some birthdays are better than others...
well this was one of the good ones...
It was definitely Time - way past time actually - for a Party.
And the Dollmaker wanted one thing for her birthday...
A Group Picture with Everyone in the picture wearing a
Crazy Hat!
and she got her wish!

So... about One Month from now... on October 5th...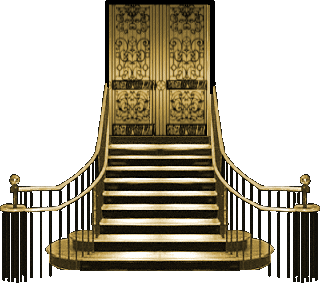 The Dollmaker will invite a random assortment of Vagabonds and Wayfaring Strangers to
Meander on in to the
at... (uh-oh)
Huzzah! Harken to Heraldic Pageantry and Aberrant Decadence!

Indeed! So what Aberrant Decadence mighte one expect to finde in the
THIS yeare?
Well...
admittedly, there may be some (ok quite a bit of) "wayward behavior"
and definitely some "denying involvement with" "known mischief-making"
little Green men...
and the occasional "Witch Doctor" might happen to drop in for a spell...
that is.. for a chat and a cup of tea... completely harmless.
by the King's Decree, Good Eyes shall be available for thwarting Evil Eyes
(particularly expedient on Villain weekend)
so the password is: "EYE EYE, Matey"!
Trusted centuries-old Anti-Aberration hacks... Good-Eyeball Magnets and
Keep a sharp Eye out for those!

Ah- the Reach of the Magnetic Principle is Long...
yet the month between now and Opening Day seems very short indeed...
but soon the Dollmaker will
Opening Day: Saturday, October 5th
Closing Day: Sunday, December 1st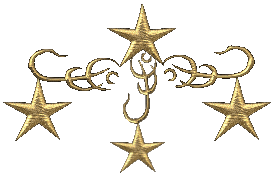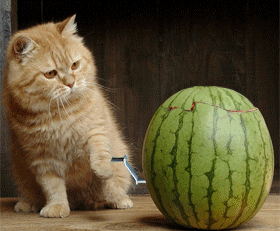 Thanks goes out to:
and

Cool Text: Free Graphics Generator
and
Web Counter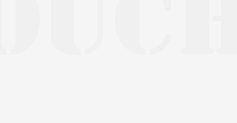 Back to Home Page
P
lease notice that you can
Unsubscribe
from this newsletter at any time