The Wee Peeple Newsletter
August 2018 Issue 138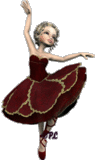 The Dollmaker's Birthday Month! Yeehaw!

The Best 65th birthday she's ever had!
Birthday dinners, presents, phone calls,
hundreds of birthday well wishes on Facebook,
and Two Major
Birthday Adventures...
ahhhh- the Dollmaker hadn't been to the coast in -gasp- three years!!!!
How did that happen!?

Anyway, it was grand!
And one never knows what Alien Artifacts one might find on the beach!
not to mention Doll-making Supplies- such as- Fish Bones! for Shaman headdresses!
~ A "Special K" Brick ~
and- hello non-believers- a clear example of Zombie Oysters Rising, ill-disposed, from rocky maritime graves
The Dollmaker will only work with Sociable Oysters...
Big thanks to John Bond for hauling fish bones around for two days!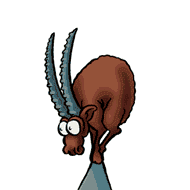 The Dollmaker's Second Adventure:
one week later...
the Dollmaker's friend, Gwen, invited her to come and Hunt FOSSILS out where she lives
on a private ranch in the Hill Country!
Hot diggity DOG! The Dollmaker's favorite thing to do! (besides making dolls of course)
She and John R (the Other John) arrived at Sunrise, ready to hike in early and beat the heat.
The terrain (400 acres of harrowing elevations) turned out to be formidably rugged...
Happily accepting a "ride", "the hike" soon morphed into breathlessly long "vertical moments" in an all-terrain vehicle
(driven by Gwen's husband who used to ride bulls for a living... he for whom "vertical" is simply "how we get there")
The weekend was a success! Fun was had! Fossils were found!
Prayers were heard and the all-terrain vehicle never actually capsized into the yawning chasms below!
(haha)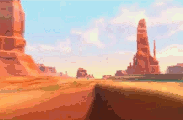 The next day, the Dollmaker was honestly thrilled with a handful of Sea Urchin casts
bunches of gastropods, echinoderms and a couple of small ammonites!
(at this point John R has insufferably dubbed himself: "Good Luck John")
More Birthday Fun

with the Girls!
Transplanting water lilies from Bonnie's pond to the Dollmaker's little pool...
The very next day one of them bloomed!
so one must wonder: Did the Dollmaker spend the entire month having Fun?
Did any Dolls get made?
hahahaha
but of course!
You Animals!
Studies began on Animals, Totems, and Animal Totems...
at first, the Dollmaker was using sKratch for the animal heads..
but with sKratch there's a "wait time" while the material dries and hardens
Alas! The demand for Shamanic characters vs. the time constraints were such that
the discomforts of "pressure" began to taint the Dollmaker's cheerful outlook...
She was compelled to switch to "Design Mode"
to study Animal Heads and draw out Patterns that would work for Soft Sculpture.
The Dollmaker has ever relied upon the old adage (which she made up):
"Solve it with Soft Sculpture"
and that's what she did. The soft sculpture animal heads are faster to construct and easier to work with.
There is no wait time for the medium to set up or dry, and it doesn't need to be sealed or protected.
Soft Sculpture is consistently and repeatedly the Dollmaker's first choice.
Soft Sculptured Fox, Wolf, Owl and Lion Shaman Heads in progress:

So... Less Than One Month from now...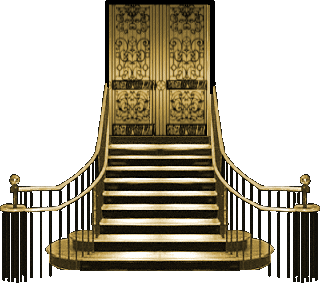 The Dollmaker invites most Wayfaring Strangers to
Meander on in to the
at... (uh-oh)

Harken to Heraldic Pageantry and Aberrant Decadence!

What themes, prithee, mighte one expect to finde in the
THIS yeare?
Totem Poles are derived from Storytelling...
Stories... Strange Stories indeed...
like these Cutie Bootie Catgirls... amateur sleuths- older and younger sisters-
started out browsing the souvenir shops along the boardwalk...
And somehow ended up chasing what looked like "Zombie Oysters" through an abandoned asylum...
yes, folks, expect "Improvisation"...
"find that Green Man who can read code in the bark"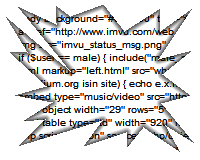 Watch for that Witch which seems "familiar"...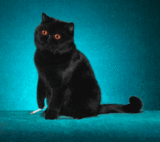 Now then...
The Dollmaker hath Decreed:
Let there be
All Last Year's Dolls shall be put to the Sale, as of Immediately
to make room for New Inventory! (Namely: Dolls with LEGS.)
All Dolls from Years Past fashioned in the old draped style
Shall be 10-30% off
Not at the END of the Show, but At the Beginning of TRF-
(these Sales may not be marked- Ask the Dollmaker about it)
(No Coupon needed- just say you read the Newsletter!)
Don't forget that the


...starts in September nowadays!
Opening Day is: Saturday, September 29th
Closing Day is: Sunday, November 25th
(...the unofficial START of Christmas... on your mark, get set... oh brother.)
Dolls consorting with Humans... at this location for 35 years!
Take your first Hard Left coming through the Front Gate..
Stay on the Sidewalk - do not Deviate!
The Wee Peeple Doll Shoppe is just at the end
On the left, before the Odeon Stage, and the bend.
In less than one Month...

Yo Homey- Kings, Queens, Jesters and Knaves-

Besotted pilgrims who shout, cheer and rave

Soldiers of Fortune hold forth and are Brave!

Welcome to

and if ever in doubt, just Smile and Wave!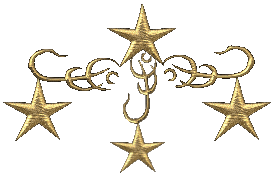 Thanks goes out to:
and

Cool Text: Free Graphics Generator
and
Web Counter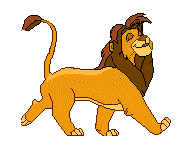 Back toraHome Page


P
lease notice that you can
Unsubscribe
from this newsletter at any time

<> >