The Wee Peeple Newsletter
August 2016 Issue 114
Big Noses are a Thing.
Assuredly, for the Dollmaker...
with regard to the last Ten Thousand Faces...
the rendering of
has definitely, eternally been, as they say- a Thang.... oh yes.
oh yes.
...36 years...
and this "Nose Thang" still preoccupies her to this day...
Huzzah to the compulsion... ah- Celebration
of the Sublime Form and Function of
Big Noses. ok...
Aside from their inherent Divinity, the reason she's got to have Big Noses is so that...
The Moustaches will look right!
But of course a Natural Wild Man who possesses a sincerely theatrical masculinity will have a
Moustache... so....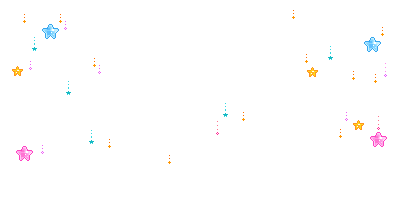 If you understand,

Things are just as they are.
If you do not understand,

Things are just as they are.
Zen Proverb
Only as high as I reach can I grow

Only as far as I seek can I go

Only as deep as I look can I see

Only as much as I dream can I be.

~ Karen Ravn
The Witchy Century Plant stalk after four months...
May-June-July-August- She's going for September, Folks!
Will She make it to Halloween?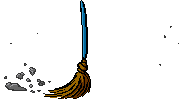 In the side yard... a single (rather small)
Datura Plant
produced 63 blooms in one night...

And the Dollmaker saw 11 shooting stars
on her Birthday! Yay!



Holding the Vision of the sweet little Garden Pathway
winding through the Wee Doll Mountains at
Remember, last time John carved back the dense ground cover...
revealing Doll Mountains! and a scary little Pond!
Wee Peeple Helper, Twila Randall, dumping dirt like a Boss!
The New Pathway goes right over the old pond hole.
Sections of fence were removed and relocated... the Path is being "unveiled"!
Big Thanks also goes out to Greg Johnson- the new Site Manager at the Texas Renaissance Festival
who understood the project and brought Loads of Good Fill Dirt!
Get ready to take the "Scenic Route" through the Doll Mountains!
Mostly Exogyra-style Fossils with a natural curl at one end... oho ho! The little cuties!
The Dollmaker has always wanted to do this! heehee
She's just getting started!
More to come!
In the meantime the Dollmaker ponders the Question:
Are the
strong enough
to withstand
the inevitable "Whoopee Thumpings" they will endure...?
As they say in the Doll Shoppe when someone buys a Doll:
WHOOPEE:



Thanks goes out to:
and

Cool Text: Free Graphics Generator
and
Web Counter


Back to Home Page



P
lease notice that you can
Unsubscribe
from this newsletter at any time