The Wee Peeple Newsletter
April 2018 Issue 134
the truth is that... April Showers bring April Flowers...

The Rose Arbor when it was new in April 2013...

five years later... now, in April 2018...

so... in the Gardens.. all the usual suspects are back...
irises, roses, poppies, jasmine, passion vine, dewberries etc..
but the Dollmaker is also trying a few vegetables... (besides tomatoes)
now then... drum roll please...
On June 2, 2018, the lights will go up on a 30ft Runway...
where a jolly group of Women- all Breast Cancer Survivors-
will model fantastical Art Bras

for their annual Runway Extravaganza-
the Breast Cancer Resource Center's flagship fundraiser.
And the Dollmaker (she who now has "mannikins") wanted to get involved in this event!
She decided to enter an ART BRA!
So... the Dollmaker acquired a big pink Bra! And set out to decorate it...
During the decorating process, she thought a lot about her dear friend Gaila
who died of Breast Cancer.. She vowed that her Art Bra would be a Tribute To Gaila...
whose last words were- "Here come the Fairies!"
It's Title would be: "What to Wear to a Fairy Garden"
Friends tried the Fairy Bra on... it looked good!
But would the JURY accept it for the Runway Show????
the Dollmaker packed her Entry into a (rather oversized) box (she didn't want to wrinkle the scarves) and
with a hope and a prayer, sent it off to the Breast Cancer Resource Center
weeks went by... ah sigh... months went by...
and at last the Dollmaker was quite sure her Entry had been rejected... boo hoo...
but then! Late one evening, the Dollmaker opened her email- and there it was!
The Letter of Acceptance and Congratulations!
Wow!! She was IN! Her Art Bra was going down the Runway!
She could hardly believe it!
They even sent a picture of the beautiful Model who would be wearing her Art Bra!
And here she is! Her name is Andrea Greer!
The Dollmaker will be meeting her Model next week at a special Event called
The Reveal!
She is really hoping that she will get to see Andrea actually wearing the Fairy Garden Art Bra!
So exciting!!! (If photos are allowed, next month's Issue will have them!)
Here's the Date and Time for the Runway Show:
Saturday, June 2, 2018
6:00pm – 10:00pm
to be held at the
JW Marriott
110 E 2nd St, Austin, TX
All Art Bra Austin Models are breast cancer survivors and clients of the Breast Cancer Resource Center.
This feisty group of women reflects the diversity of the thousands of women they serve annually.
For most, Art Bra Austin is a transformative experience.
This unique event is a tribute to their courage, strength, and tenacity.
The Art Bra Models from Last Year
Screenshot from their website
https://artbraaustin.bcrc.org/about/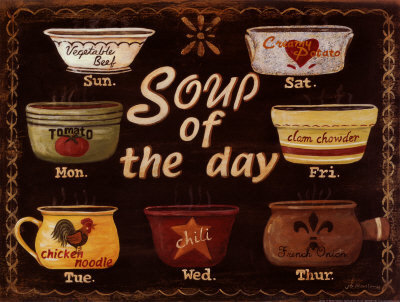 the Dollmaker was once again invited to set up at

Feeding People is an awesome thing to do.

Bowls made by Junior High and High School Students

The Empty Bowl Project

is a national grassroots effort to fight hunger.

The basic premise is simple: Potters, craftspeople, and educators work with students to create handcrafted bowls.

Local restaurants provide amazing and delicious SOUPS and

guests are invited to a simple meal of soup and bread.

In exchange for a cash donation, guests get to select and keep one of the awesome handmade bowls
as a reminder of the many empty bowls in the world.

The money raised is donated
to organizations working to end hunger and food insecurity.

This is The Event for people who love to eat!
And a few local artisans are invited to tantalize the guests with handmade crafts...
this year the Event was held indoors (in a church!) -so the Spring weather didn't Impinge as it has in the past...
The Dollmaker loves this Show! The set-up is so easy, lots of her friends attend, and the food is great!

the Rock Critters really Rocked Smithville!!

Cheshire Cat Pins grinned and made their signature "Disappearance"
Now then... this month
The Dollmaker continued her forages into
She has been staring at those tissue boxes for quite a while...
Airships could work well as Wall Art too...

...so it was that the Cheshire Cat Rock Paintings
became the "Gateway" to the Cheshire Cat Pins-
...and that should have been enough excitement for one month...
ha. How Eye-dealistic!
Once the technique was Eye-dentified, the Dollmaker could not stay Eyedle!
Such a Challenge! SO Many Eyes to Try!
Well, the Eye has been cast...
I retina this'll go on for a while...
(oh these jokes are getting cornea and cornea)

Started this painting in 2008... still working on it!
It will be finished some day... lol...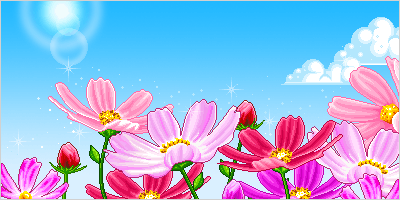 Wee Peeple
Newsletter Topics

The story of
The Card

The story of


Grandfather Frost

You Tube Video

"> Changing Woman

Wee Peeple Dolls...
the Early Years

Bev Taylor
Woodworker Extraordinaire

The story of
Waldo the Wonder Rat




Back to Home Page

If you would like to receive the Wee Peeple Newsletter

here is the link to the

Newsletter Sign-up Form:

512-332-6680 cell phone

Smithville, TX 78957

send email to: bigkandra@aol.com

"In the midst of hate, I found there was, within me, an invincible love. In the midst of tears, I found there was, within me, an invincible smile. In the midst of chaos, I found there was, within me, an invincible calm. No matter how hard the world pushes against me, within me, there's
something stronger -- something better, pushing right back."

-Albert Camus

Every October and November

Check out the

Wee Peeple Doll Shoppe

at

Pace Bend Park, Tx




The Other Side

The story of
Vasilisa the Brave

The Story of the
Three Dresses

The Story of


Lady Nevermind

\

The Strange Story of
"Father" Christmas
If you would like to receive the Wee Peeple Newsletter
here is the link to the
Newsletter Sign-up Form:
Thanks goes out to:
and

Cool Text: Free Graphics Generator
and
Web Counter
Back to Home Page

P
lease notice that you can
Unsubscribe
from this newsletter at any time