The Wee Peeple Newsletter

Oh Cape of ponderous rapturous Harlequin Motley!
..deranging the perpendicular with saturated streaks of splendorious
Color..
True. The Dollmaker can indeed testify to the bestirring of buoyancy, blandishment,
and sensibility-dissolving Color Intemperance...
She plans to wear her new cape on "Intemperate Weekend"
at (you guessed it) the Texas Renaissance Festival ...in the Fall...

(ha. Wonder WHICH weekend she is calling "Intemperate"? ha.)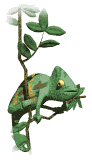 well. Color is Contagious...
...and who knows this better than little kid Rock Painters...?

(the ones who paint rocks and then

HIDE THEM for other people to find!)

The Dollmaker is very much impressed with that gesture...

But first of all... How are these children

getting such great

COLOR coverage

on their Rocks?
She discovered their secret on Facebook...
Paint Pens!
Indubitably, the start of something kaleidoscopic...

as evidenced, Color Rocks!
And so do the...
Bright Sprites!
Clothespin Sprites in luxurious Colors popping up on pedestals...
ok... they ARE sort of horning in on...
| | |
| --- | --- |
| Fairy Territory... | |
Such effrontery allegedly provoking, in other news, extreme Iridescence, figmental aggrandizement,
and further escalation of ongoing Hot Pink hostilities...
which puts the Dollmaker in mind of
"Fake Violence"

To play these Games of War

to Annihilate from a Safe Distance...

a mask may be worn to armor the gentle heart...

a "found object" Doll Construction

"Fake Violence"

Meanwhile, a Neo-Comestible Contemporary Art Alert:
Batter Up Austin!
The Night of the Pancake Partake is nearly upon us!
This is going to be fun.
About the Show:

"We are an art show, but we are not your typical art gallery.

Since 2009 we've been filling the best venues in over 30 cities around

the world with local artists, photographers and bands.

We focus on keeping the work on display local and original...

usually between 50-150 local artisans,

live musicians, live painting, body painting..

and... we do PANCAKES!"

http://www.pancakesandbooze.com/ (Website)

https://www.facebook.com/events/243129492776602/?active_tab=discussion (Facebook Page)

Basically where it is:

Last year...

Larry and the Dollmaker attended this show...

where they met the Painter, Linda Wandt...

Larry bought one of her paintings. They all kept in touch, and all three

are returning to the Show again this year...

Only this time the Dollmaker is going to be a Vendor!

One night Only May 6th

at the Elysium:
705 Red River Street
in Austin, Texas

8PM-2AM
Now then...

the Dollmaker has a limited space at this show:

One six-foot table...

OMG! What? ONE six-foot table????

Ok, so.... some Dolls... a LOT of Dolls... are not going...

So WHO IS Going?

some Tool Peeple...

and other "Found Object" Constructions...

Definitely the Painted Cats and Owls are going...

...the latest Corkscrew Goddesses...

(Bohemian Barmaids?)
hey, what-er-ya-gonna-do... it's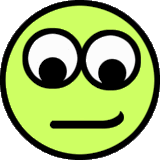 bringing with it... the Joys of Perennials...
in fact one might say that it's April already
and the Dollmaker hasn't actually planted ANYTHING new all year...
(oh, she has been digging in the dirt, have no fear...
transplanting Yarrow runners- Who knew Yarrow was such a beast-)
...all these came back by themselves...
it's been a Year now, since the Dollmaker discovered that Century Plant Stalk...
and...
It's STILL there, folks.
...surrounded by an ever-growing host of babies... big sharp babies.

now then... on the Saturday before Easter...
was even more fun as a Vendor!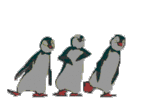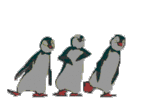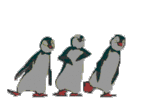 The Dollmaker was pleasantly surprised at the response for such a tiny venue!
Thanks to Karen for the tent and John Bond for helping with this show!
Big HUGS to everyone who showed up and bought dolls! YAy!
The Dollmaker also picked out another great Bowl.
But John got
the "Bathtub Bowl"
(voted Best Art Bowl of the Season!)
a good time was had by all....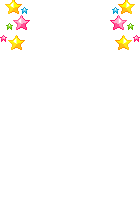 and then.. ... one day
1000 new Postcards arrived!
The next time you see the Dollmaker,
she will be giving you a postcard.


border=0>


Thanks goes out to:
and

Cool Text: Free Graphics Generator
and
Web Counter

Back to Home Page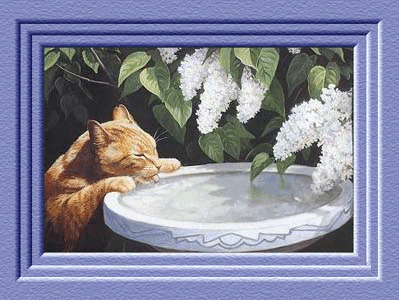 P
lease notice that you can
Unsubscribe
from this newsletter at any time