The Wee Peeple Newsletter
March 2023 Issue 193
This just in:
Some good laughs at bedtime with the Maniacal Cat!!!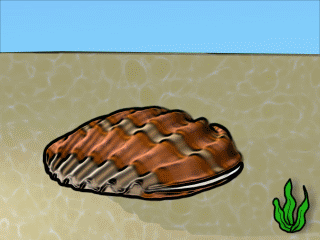 merming around in the
Painting what she now cryptically refers to as
"The Underworld"
throughout the whole month of March...
would make three months now that the Dollmaker has been
~~ off in another world ~~
(How long, one asks, will it be before serious DOLLMAKING resumes??
...hopefully well before TRF starts... just sayin!)
(the Dollmaker is like: "Don't Worry About It!")
so.....
Okay then... off in that other world...
The Focus, last month, was Underwater Light
with accompanying Bubbles, Fish, Kingdoms and Seaweed...
This month, the Dollmaker needed Tunnels.
and Statues.
And Spirits.
for - Things - that are going on, Down Under...
...involving combining elements from her various Underworld Studies...
suggestive of the aimless wanderings of shipwrecked ghosts
and perhaps- those who wait at the Banks of the River for the Ferryman...
Mermaids eventually joined the throng...
So, then...

Remember how the Dollmaker received

An Invitation last month to Show her

Underwater Light Paintings

in The Gallery on the Square

an Art Gallery in Alpine, Texas

and the Dollmaker sent

These two Paintings...
This is what her Paintings looked like
in the Art Show:
the "Recycled Stuff" Art Show - an amazing success!
Right around that time, the Dollmaker wondered
what her paintings might look like if they were actually framed!!?
So she bought a bunch of recycled frames, most of which were the wrong sizes.
Nevertheless, two were usable...
So, while that was going on... coincidentally-
A friend from Southampton, Tim Corwin, was diving the underwater caves of Mexico.
He posted some video from inside an underwater cave
which inspired the Dollmaker to start yet another painting...
Is this not perfect? Or what? She is loving these surfaces!

The Event Itself Happens In ONE More Day!
April 1st! (No Foolin!)
It has taken a huge amount of preparation on the part of a LOT of people
to pull off
Here's how it works:
Each person who pays the $20 Admission fee gets a free Kid-made Bowl and
all the Soup they can eat. 14 local restaurants will be bringing in their best Soups
and there will be breads and desserts too!
Here are some of the Bowls made by Students this year!

The Sponsor Bowls and Trays
Meanwhile, members of the Artisans Alliance
decorated and fired Sponsor Bowls all month long
and it was a good thing, too, because there ended up being A LOT of Sponsors!
This was the Volunteer work that the Dollmaker, herself, did
during the month of March. This was just Perfect work for her!

Now, not every organization gives a gift

(especially a hand painted gift) to their Sponsors.

But, as a gesture of appreciation..

This is how the Sponsor Bowls were sorted:
This has been a JOY for the Dollmaker
to participate in creating in a totally different arena than Dollmaking..
Drawing and painting on ceramic bowls with thick glazes
was a worthy challenge for a good cause.
And she really thinks she got better at it during the month of March..


The Dollmaker DID make one doll this month! She Did!
One Special Order for a dear friend from another dear friend.
Autumn Rose
Here is the new doll, Autumn Rose
in Shandi's Wee Peeple Doll Collection.
(on the far right)
It was, to the Dollmaker, as always, very enjoyable..
but it is known that
then she went right back to painting that underwater cave!!! lol

Oh yes, now Here's Something!
This month one of the Dollmaker's little Stone-on-Stone Owls sold!
The Dollmaker was noticed grinning at this news.
so... still there...


Sixteen years ago in March 2007
the Dollmaker started publishing a monthly newsletter...
she's up to 193 Issues this March..

Where did this month go???

Back to Home Page
Thanks goes out to:

Cool Text: Free Graphics Generator
and
Web Counter