The Wee Peeple Newsletter
Feb 2023 Issue 192
The Larimar Castles obligingly sank beneath the sea
so that the Dollmaker could study Underwater Light...
When in doubt about what to do with a wayward Kingdom...

the "Before Kingdom"

..just submerge it.

the "After"
..And then that started to happen a lot!
Kingdoms there one minute and
Sub-Oceanic the next!
The study of Underwater Light
Sometimes dazzling- sometimes spooky...
Always compelling...
BUT. Although there was always the implied motion of currents..
and morsels flicking about in the Light..
The paintings needed more movement- more living things..
(besides algae)
The Underwater Paintings needed
Inhabitants of the Deep...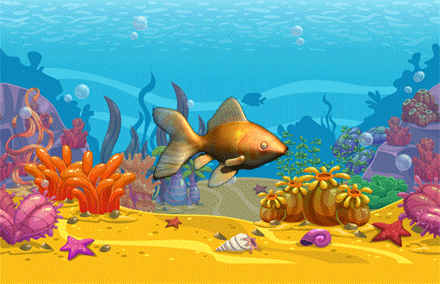 So began the Studies of ..Fish!
And things that wave and float about in the undersea world
like long fronds of Seaweed
and...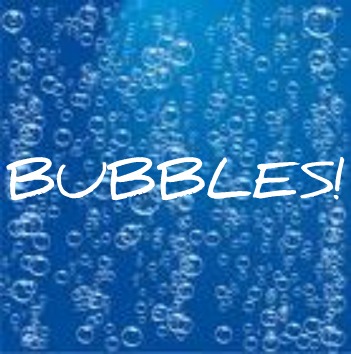 (not surprisingly) Some of these underwater paintings even landed upon
Ceramic Trays for the Empty Bowl Project..
the Dollmaker could not resist
when she saw the rectangular format of
the bisqued serving trays..
The Dollmaker received
An Invitation to Show her
Underwater Light Paintings
in The Gallery on the Square
an Art Gallery in Alpine, Texas
The Dollmaker sent
These two Paintings:
Strangely enough, these paintings qualify for this Show because
They are painted on Cardboard!!!
The Show, entitled The R3 Art Show
stands for Recycle - Reuse - Repurpose!

The R3 Art Show opens on March 2nd
and runs through April 18th
Oh the Dollmaker wishes she could have shown some of her
3-dimensional artwork featuring recycled objects!
Massive choices there!!
The Wee Peeple Recycled Art Page!
http://weepeeple.com/drawer/recycleartpage.htm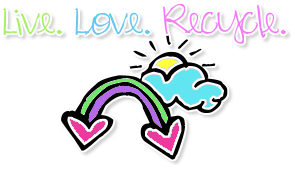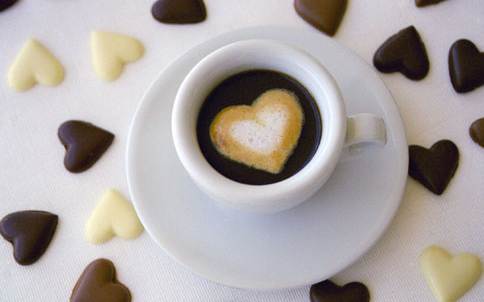 The Dollmaker is in Love!

...with Painting Designs on
Ceramic Bowls!
for
oh yes. Painting Parties went on all month!
Glazes. Before and After Firing.
This collage shows how the Glaze colors change
Before and After Firing.
Even though the Dollmaker is not much of a "Joiner"
she was enjoying herself so much that she
actually became a member of the
Lost Pines Artisans Alliance!
So, the Dollmaker spent the entire month painting bowls and
not one single new doll got made!
a select group of Wee Peeple Dolls are now
on display in a Gallery
in Downtown Smithville!
The Lost Pines Artisans Alliance
(of which the Dollmaker is now a member)
has it's own Art Gallery
in a building right on Main Street!
And on their very first day
a Wee Mushroom and a Wee Angel Sold!
A good omen!
Meet the Artists!
The Dollmaker will be taking her shift
every First Friday Afternoon!
From 1:30PM to 5:00PM!
Come and visit the Gallery while she is there!!!
In fact-
Everyone who has their work
shows up once a month to be your "Docent" or "Guide" or "Host"
(We seem to like the word "Docent")
for three and a half hours a month.
So You could meet and be greeted by
all the Artists
sooner or later! LOL
How jolly is that!!
See you There on the Square!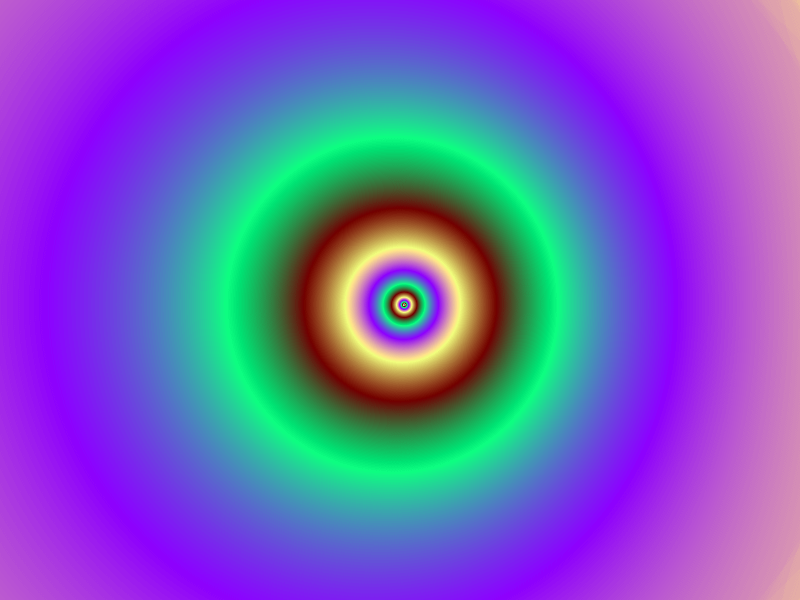 Back to Home Page

Thanks goes out to:

Cool Text: Free Graphics Generator
and
Web Counter