The Wee Peeple Newsletter
April 2023 Issue 194
Rock Owls rocked the Farmer's Market this month!!!
Big thanks to Bob Clipper
who made room in his tiny booth space at the Bastrop Farmer's Market
for the Wee Peeple Dolls one Saturday
Also represented at the fun Farmer's Market...
yes! It's Rock Critter Time Again...
New Armadill-ish Creatures from "The Underground"!!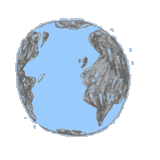 right ho. ..as the World Turns......
so the cyclical, if irregular, Return ..to Dollmaking...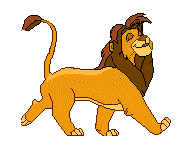 Special Order Lion Shaman


Special Order White Wolf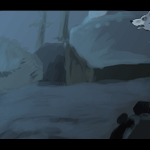 Meanwhile, one morning the Dollmaker arose somewhat bleary-eyed,
and while checking her phone for the time
a fascinating Video unexpectedly popped up...
about finding Agates in the Wilds of Mexico!
she watched, mesmerized, for, well, literally hours.. and then
catalyzed by a burning desire to possess the Wild Agates of Mexico...
She jumped out of bed and started painting!
https://www.youtube.com/watch?v=IIjrfwELzd0
Here's just one of many links to Finding the Agates of Mexico!
The Dollmaker agreed to teach a Rock Painting Class
on the 7th of May, for the Lost Pines Artisan's Alliance's
Summer Art Classes Program..
for as we all know, Rock Painting Rocks!


Antique Pumpkins, Poppies, Oxalis, Ice Plant,
Wild Indian Paintbrush, Fig Trees, Mullein, and Rosemary to name a few...
The Magnificent Mullein!
a new Velvety Presence in the Spring Gardens! Medicinal too!
Mullein has what is known as a
Bloom Stalk
The Stalk blooms quite systematically from the bottom to the top...
Central Texas is having a rather rainy Spring...
The Plants are Loving it!!!


So How did the Empty Bowl Project go...?
Well, It was the Souper Bowl of Small Town Events!!
Three Raffle Tables were filled with the usual incomprehensible assortment of oddities...
A determined crowd returned again and again to the Soup Line
And the Gymnasium of the Recreation Center overflowed with BOWLS!
There may have been more BOWLS than people.
Anyway, the Event was well attended and enjoyed by all!



Back to Home Page

Thanks goes out to:

Cool Text: Free Graphics Generator
and
Web Counter