The Wee Peeple Newsletter
November 2010 Issue 45
....................................................................................................................
Dark and spidery shadows against a gloomy November sky...
...but Meanwhile...
at
Themed Weekends continue....
uh-oh... men in sheets!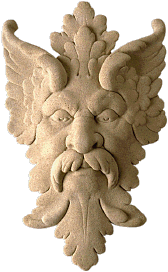 November 6th and 7th 2010
Madness, Ecstacy, History and Religion!
"Intemperance and Excess in the heathen Bacchanals
was esteemed an act of religious joy..."
-George Stanhope (World Book Dictionary)
Zing!
Heathen Men staggered the lanes
dressed For Excess! AND Intemperance!

at the Texas Renaissance Festival!
Searching for the Answer to the question:
"What the heck is a Bacchanal?"

was the ancient Greek God
of the Grape Harvest, Winemaking, Ritual Madness and Ecstasy,
and was also the driving force behind Greek Theater.
This god who inspires joyful worship and ecstasy, festivals, and celebration
is a major figure of Greek Mythology and the Religion of ancient Greece.
-Wikipedia
Now, the Romans
knew themselves to be every bit as Mad, Ecstatic and Wine-Worshipping as the Greeks,
if not more so, and, not to be outdone in matters of debauchery either,
regardless of whose story it originally was,
the Romans adopted the Whole Myth as their own
and changed the Wine God's name to
Bacchus

which still doesn't answer the question
What the heck is a Bacchanal?
okay okay, a Bacchanal is a form of revelry...in other words, a big party...
a ah- "joyful celebration"
with a whole bunch of other wine-worshipping and mostly naked
(if you don't count food as clothing) citizens of the realm!
Do the Promoters of these "Themed Weekends"
know the meaning of the word: Bacchanal?

So you have approximately 29,000 people in the park on a Saturday afternoon,
a substantial number of them Dressed for Excess in bed sheets,
fully "Intemperate" and looking for the Bacchanal,
which was sort of promised in the title of the "Themed Weekend",
and as you remember, was defined as a huge party
where everyone is drunk and naked and engaging in acts of 'religious joy'....
What....?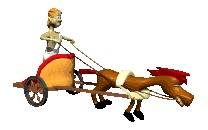 Even so, quite a few Festival-goers made their way to the Doll Shoppe...
Here a respectable and well dressed Nobleman
finds a new way to keep his Toga together

Check out the new Wolf Badges.

Roman Bacchanalia Weekend...
Was it more "Historical" or was it more "Religious"?
Of course, Kat is still doing the Parade for Wee Peeple
But NOW! We also have Dorian!
Winner of the November

Kat's little boy, Dorian,

is totally used to wearing

face paint which matches his

"Themed Weekend" costumes
not only that, but this season we were also blessed with a couple of
Charlyn and her daughter Delaney
carried banners and dolls in the parade this season, just because they wanted to!
yay! Thanks girls! Hugs!
(check out Charlyn's awesome BeadHead Doll)
A big Thanks goes out to Shandi, too,
for refurbishing the old Wee Peeple Parade Banner!
yay!
So... what else happened on Roman Bacchanalia Weekend....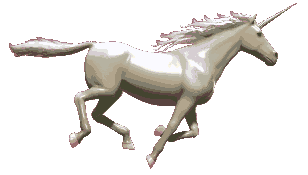 Peter S. Beagle, author of The Last Unicorn
was signing books at the Texas Renaissance Festival!
The Dollmaker brought her beloved old copy of The Last Unicorn
to be signed by the author.
Yay!
Meeting Peter S. Beagle
Joyce and Shandi admiring a complete set- a rare collection of Last Unicorn Drawings
One would have thought that it was the night before Christmas...
on the night before Peter S. Beagle's appearance....
Two of the most creative women the Dollmaker knows
were bouncing like Jacks escaped from a Jack-in-the-Box...
springing and rebounding off the walls of whatever room would contain them,
in giddy anticipation of meeting the celebrated author of
The Last Unicorn.

Shandi, especially. Her childhood hero. Peter S. Beagle
was the ONE who helped her, through his writings,
to believe in her deepest magical self.

So she was more ecstatic than a Senator at a Roman Bacchanal
to be meeting Peter S. Beagle in person.
The Dollmaker nodded,
figuring there was no getting away from the
Madness, Ecstacy, History and Religion... not this weekend...

Shandi opened up a fabric bag and gently lifted out a beautiful white Unicorn which she had made.
She was going to bring the Unicorn to show HIM.
If sweetness were snow, it would be time to bring out the plow.
About an hour later, in the now near blinding blizzard of sweetness,
partner Joyce showed up with another Unicorn-
one that SHE had made to bring to the Great Author.
wow.

The Dollmaker regretted at that moment that she had never been much of a Unicorn maker...
but she wondered whether she might have some frankincense or myrrh she could bring along.



Well, the next day dawned like no other ever had,
and the two of them: Shandi and Joyce, embarked,
wrapped in scarves, criss-crossed by shoulder bags brimming with handmade Unicorns and rare drawings,
and toting boxes of books to be signed, braving the chill winds,
on a pilgrimage down the sidewalk
like Heidi and Clara climbing the mountain to see Grandfather.

Well, photographs were taken, books were signed,
Unicorns were tearfully bestowed and graciously accepted,
friendships were forged, palms were read, and History was made,
and the Ladies successfully navigated back to their shoppes without their feet ever touching the ground.
Shandi stayed airborne throughout the day and happily chirped greetings to doll customers from cloud nine.

tra la ... tra la
Geeze!
What was it about this guy?
So... on Sunday morning before any of the shoppes were open,
the Dollmaker grabbed her gloves and trotted on out the front door.
With Shandi grinning like the Cheshire Cat and hopping along beside her,
the Dollmaker set off, down the sidewalk, to the Bookstore,
with her faded and torn old copy of
The Last Unicorn
tucked under her arm.
a few minutes later....
There he was, just standing in the doorway. Himself.
Peter S. Beagle.
In the harsh early morning light he looked like any other fellow needing a cup of coffee.
Why, he was quite ordinary, really,
in a suave sophisticated British agent black motorcycle jacket kind of way...
Even with his dashingly dark Inverness style cloak thrown on
(like Sherlock Holmes, Sean Connery or Father Christmas would wear, with the attached shoulder cape),
he was obviously still just a "regular guy".
The Dollmaker was delighted, but as she casually approached the famed author,
she became aware of an increasing number of Adoring Fans swarming like flies at 8:15 in the morning.
Where were they coming from?
The Dollmaker who thought she was early... was Obviously not early enough! Hey wait a minute!
As the rising tide of Peter Beagle's devoted and mostly female Readership impinged upon the available space,
the Dollmaker actually began to feel somewhat competitive, imagining herself playing a little ice hockey in there
when one of the Bookstore owners, who hadn't even had time to sweep the floor yet,
finally decided he had had enough,
and used his broom effectively to disperse the yackety-yackety mob in the tiny Bookstore,
banishing the Adoring Fans to the book-signing tent ...
and in the ensuing confusion, for one moment Peter S. Beagle roamed free...
And then, Yikes! Suddenly he was right there in front of the Dollmaker and he turned to face her,
and somebody- probably Shandi- was carrying out the introductions
and the Dollmaker was holding out her gloved hand
and the moment had come to say something
witty, intelligent, or at least relevant... to Peter S. Beagle...
But to the Dollmaker's horror...
all that came out was a ridiculous girlish giggle...
oh no!
and whatever else she was going to say was completely forgotten.
sigh.
at least she got the book signed
Peter S. Beagle. What is it about him?
Shandi, Peter Beagle and the Lady Kandra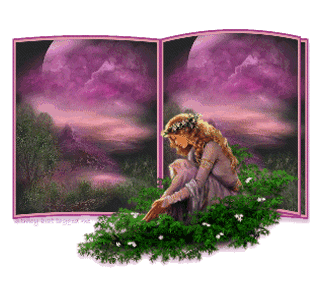 One Sunday, the Dollmaker got a chance to walk around the faire for a bit
and visit with some old friends...
Donna Carter, Cheryl and JoAnn
John also had fun at the Faire
meeting some of the Dollmaker's old buddies...
Always accommodating,
the old buddies treated John to a complimentary Execution...

Their Execution is always flawless!
Don't miss out on THIS!
There's STILL ONE MORE WEEKEND, folks!

Wee Peeple Doll Shoppe DISCOUNT COUPON
This COUPON GOOD FOR 10% OFF ON ANY DOLL
IN THE WEE PEEPLE DOLL SHOPPE
(GOOD FOR DOLLS ONLY- NOT FOR WEARABLE ART OR OTHER ACCESSORIES)
Good during the 2010 Texas Renaissance Festival season only
DATES: October 9th- November 28th, 2010
Printable Version:
Sue Ann and Gene pile up Wee Peeple Dolls on the front counter.
That day they 'only' bought ten. YOWSA!

Wee Peeple Dolls in their Natural Settings
In the antique district in Gladewater, Texas....
Doug's Wise Woman Doll
Supervises Sales at
Mammies Country Candles & Curio Shop
(She gets to be in the shop but if anyone asks, Doug just tells them the Doll is not for sale.)

The Dollmaker's trusty traveling companion,
Mason (the beloved 13 year old Fox Terrier)
who loves cold weather
as long as he's wrapped up in warmy blankies!


Another New Kitty joined our family this month...

Bun Bun needed a good home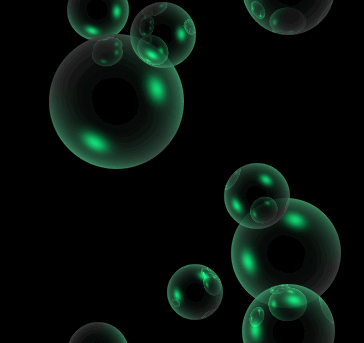 "Have you ever experienced a moment of perfect clarity, a defining moment when you were satisfied that you were fulfilling your purpose?
Have you ever had an epiphany— an illuminating discovery about something in your life?
Sudden realizations about ourselves can come to us at unexpected times.
They can be triggered by events and circumstances, challenges and new experiences.
When we test ourselves, we learn about ourselves. We can learn from our successes and even from our failures.
When we try new things and put ourselves in unfamiliar situations,
we discover more about ourselves. And sometimes we discover talents and abilities that we did not know we possessed.
We should be watching for these moments of perfect clarity.
If we are not paying attention, moments that might have been true epiphanies can occur and we will not even notice them."
Moments of Forever, page 121.
Blog to continue at http://momentsofforever.wordpress.com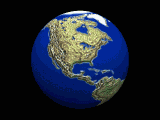 "Something unknown is doing we don't know what..."
said astrophysicist Arthur Eddington about the Universe.

And we are the grateful beneficiaries.
The Dollmaker's Incredible Fall Tomatoes! A Harvest to be thankful for!
THANKSGIVING! You bet!
More! More! Big Thanks! goes out to all the folks who helped with
the Texas Renaissance Festival in 2010!
Special THANKS to Tory and Virginia
who fed the ever-growing population of cats around here!

Member

Art Dolls Only

and







Phone Kandra: 512-332-6680

Write: PO Box 326 Smithville, Tx. 78957

Email: BigKandra

OCTOBER 9TH TIL NOVEMBER 28TH

9AM til Dark-thirty

and don't forget that we are open on

the Friday after Thanksgiving

Wee Peeple

Doll Constructions

Shoppe #145

(take a hard left at the front gate)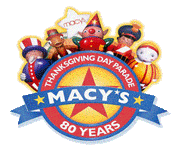 z