The Wee Peeple Newsletter
January 2010 Issue 35
Place your full focus,
full attention
in each moment
and not elsewhere
so that you do not miss
what you have longed to experience.
an excerpt from the latest Earth-Keeper Chronicles by James Tyberron
What we have Longed to Experience
by Kandra Niagra
Ok, so this new Goodwill Store had it's Grand Opening
on a freezing cold, rainy winter day in Bastrop, Texas.
In spite of the really unbelieveably bad weather, there was quite a large crowd milling about in the store,
the Dollmaker among them... and she had her eye on the Book Section.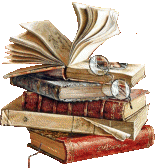 The Dollmaker saw her chance- a crevice in the sea of people- she slipped in closer,
eek! only to find herself targeted by a small but mighty paperback,
having dislodged itself somehow (couldn't have been the jostling of the crowd...)
from a stack on an upper shelf, it was knocking off several much larger books
in the process of hurling itself through the air right toward the Dollmaker.
She caught it.
What! Hey! (as the gentle reader might suspect,
this was actually not the first time a book had ever flown off of a shelf at the Dollmaker)
and the Dollmaker's eyes narrowed.
There was some kind of woo-woo at work here...
She checked out the title:
Of Course it was:
Life on the Other Side
by Sylvia Browne
It was $2.00. The Dollmaker, with a pained expression,
murmured to the saleslady that the book prices were kind of expensive here-
after all, you can go to the Ladies of Charity Thrift Store and get paperbacks for a quarter.
She was about to put the book back,
when the Saleslady
(a skinny little black lady who might have been a Shaman medicine woman in disguise as an ordinary sales clerk)
turned to the Dollmaker and in a high-pitched voice said,
"$2.00 is not a lot to pay for a Sylvia Browne book."
She looked at the Dollmaker concernedly,
and assured her that within this book
there would be information that would be worth way more than $2.00 to her.
The Dollmaker bought the book.
After all, the Dollmaker figured,
it does take some guts to presume to teach
the average still-alive citizen about
The Other Side.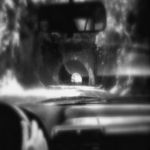 Let's face it, some people don't even believe
that there IS another Side,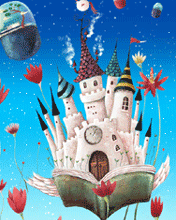 so we can start there with the problems this author must have encountered ...
Fortunately, the Dollmaker did lean toward
the Concept of There Being Another Side,
and it could even be said that she had some fanciful ideas of her own
about what it must be like...
So she proceeded to read on.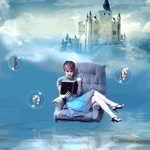 The Dollmaker found that, in her book about The Other Side,
Ms. Browne proposes many ideas, both wildly preposterous and vaguely familiar,
such as the existence of Towers, gardens, pets, books,
an incredible all-pervading feeling of Love,
lots of things to do and ideal weather conditions....
On the Other Side.
So, it's just like here....? No, actually it's quite a bit better than here.
However, there is one thing that We have on This Side
that The Other Side doesn't have!
Listen to this!
"There is no precipitation on The Other Side, no rain, snow, sleet or hail.
There is no wind stronger than an occasional gentle breeze, no heat waves, and no cold fronts."
See that!
So it was just as the Shaman Woman in disguise at the Goodwill Store had said
about the Sylvia Browne Book...
The Dollmaker had indeed been provoked, incited even- to thought!
Could it be that we long to experience the Wild Earth?
The roaring, swirling, tumbling, sparking, drenching, crashing Power of Creation!
That in spite of- or because of- the fundamental tensions on this planet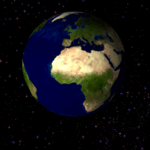 we Humans just love to come to Earth!
We Love this place!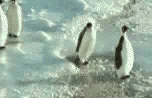 ********************************
There will come a time when you believe everything is finished.
That will be the beginning.
-Louis L'Amour


The best and most beautiful things in the World
cannot be seen or even touched.
They must be felt with the heart.
-Helen Keller

The Great Mother
has been added to the Dollmaker's painting
formerly called
Plateaus
Creating Sacred Space

"Artists have stared out of windows and into their souls for a very long time.
It is something in the staring-out that enables us to do the looking-in."
- Walking In This World: The Practical Art of Creativity
Julia Cameron
.....................................
''''''''''''''''''''''''''''''''''''''''''''
Speaking of Sacred Space
and BOOKS...
See now what the Dollmaker's Friends are up to:
Lucretia and Gaila wrote a Book! Yay!
It's called:
Peace and Healing for the World
Using Altars!
These ladies have the idea!
They are showing us how to create Sacred Space
using Altars!
ta da!
Lucretia says, in her webpage on
Altars:
Altars symbolize a desire to manifest spiritual connection in our every day life,
to bring the sacred into every thought, feeling, and action.
We can imagine and create an altar for anything and everything...
read the rest of the article at:
http://www.infiniteimagination.net/altars.html
Check out the website
http://peaceandhealingfortheworld.com/
http://www.infiniteimagination.net/
****************************************************************
Now, Altars need not be so formal as these....
the sentiment of the heart may be expressed even with slender means!
Creating Sacred Space
with Available Materials
Alright, sometimes when the spirit is strong in us,
though we may dearly wish that we could jump up
and carve a ninety foot deity into the side of a cliff...
usually we just don't have a few hundred years or the tools
for this type of personal expression,
so when you need a Sacred Space and you need one fast,
Do what people in hundreds of cultures around the world do:
Stack Rocks.
Say you are ankle-deep in a lovely sparkling little wilderness creek
and suddenly a feeling of holiness descends upon you!
What can you do?
Simply pile a few large rocks on top of one another!
(oh heck- go for it and stack up dozens of them!)
Instant Sacred Space!
"A rock pile ceases to be a rock pile the moment a single man contemplates it,
bearing within him the image of a cathedral."
-Antoine de Saint-Exupery
Yes, gentle readers, all around the world people stack rocks.
(Just google "rock piles" or "stacking rocks"
Iceland especially is big on the idea,
also England, Mexico, Japan, Canada, the USA, and South Africa!)
Ottawa, Canada
by victorgin
**********************************
Sequim, Washington
Dungeness National Wildlife Refuge
Mexico
www.panoramio.com/photo/7880825 by irontree
There seems to be quite an assortment of places on our Home Planet here
where humans have felt the spirit move within them
strongly enough to jump up and spontaneously add
their own little touch
to the glory of nature.
The definition of the word "Cairn" is:
a manmade pile of rocks.
Iceland
http://www.bottingnet.com/SpitsbergenGreenlandIceland2008.html
San Diego, California
PEGGY PEATTIE / Union-Tribune San Diego. Rock stacks left by Juncal stood silhouetted against the setting sun at Tamarack Avenue. Sometimes the wind, or even the vibrations of the rocks themselves, can bring them down. Order souvenir U-T photos
Zurich, Switzerland
Posted by QuiteTall
Coming across a carefully and lovingly stacked rock pile unexpectedly-
where someone had created
a rudimentary Sacred Space...
is so sweetly human that
the tendency to resonate with the place can be strong
Naturally, folks who resonate with rocks seldom can resist the temptation
to add a few stones of their own selection
to an already-established pile.
=========================================
Hikers Rock Pile
Cape Point, South Africa
picture by Slynooly
And maybe it doesn't roll over,
and isn't excited to play,
but rocks always sit when you tell them,
and rocks really know how to stay.
-excerpt from a poem by Kenn Nesbitt
full poem at: http://www.poetry4kids.com/poem-501.html
Vancouver, Canada
It's called an inukshuk.
photograph by Fiona Scott English Bay,
''''''''''''''''''''''''''''''''''''''''''''''''''''''''''''''''''
'''''''''''''''''''''''''''''''''''''''''''''''''''''''''''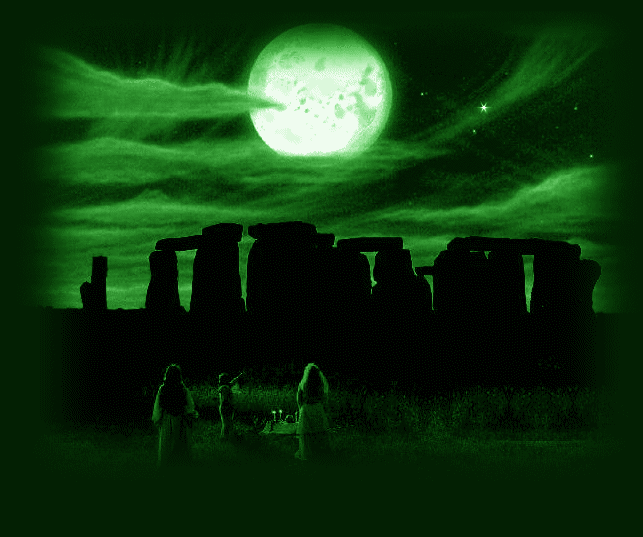 The work of the "Old Pros"
Another Surprise!
Did you know that there really are
Rock-Stacking Professionals?
oh yes.
check this out:
Team Sandtastic
Some AWESOME Stacking!
" All we use are rocks... no glues... no wires.. no tricks.
We never create the exact same stack twice. "
Heads up folks, you can invite this guy to
stack rocks at your private party!
Click on this LINK!
http://www.teamsandtastic.com/RockStacking/
Stone-Stacking Pros
Now here is the work of San Francisco-based rock sculptor Bill Dan
His art, the discipline and craft of rock balancing.
He balances and stacks stones all around the world.
Included are images of Bill's balanced stones and rocks,
links to other rock balancers and examples of their work,
with information about naturally balancing rocks and
world-wide stone balancing and rock stacking traditions.
a skilled professional
Stone-Stacker
Check this guy out!
And did you know that the Dollmaker
has dabbled in a little Rock Stacking herself!
*****************

"Then, as you enter into 2010, you will enter into the Year of the Sacred Rose,
when Earth once again begins to manifest Sacred Spaces
that are filled with Living Light, Joy and Celebration!
These will be Multi-Dimensional Points of Creation and Magic
for the manifestation of the new Earth energies."
-Celia Fenn and Starchild Global http://www.starchildglobal.com
Hello There.
Next Month The Dollmaker will publish an Issue Devoted to
The Recycled Object
This is Queen Chow Mein.
She has a secret.
A secret compartment.
In fact, she IS a secret compartment.
(check her out on ETSY)
Next month,
Cream of Potato Boy
and many others.
Please feel free to submit pictures to the Dollmaker of
Your Latest Creative Recycled Object Project
for publication in the February Issue of
The Wee Peeple Newsletter!
Email: BigKandra
til next time.....



Download whole Books!

Free!

at this link:

Contact Information

Phone Kandra: 512-332-6680

Write: PO Box 326 Smithville, Tx. 78957

Email: BigKandra




Festival Locations

Texas Renaissance Festival

Wee Peeple Shoppe # 145

Scarborough Faire

Wee Peeple Shoppe #158

**********************************
The only thing more important than being good is being real.
Authenticity is kinder than resignation without conviction.
Truth leads to good faster than good leads to truth.
-Alan Cohen
**********************************
*******************